Girl became the only cheerleader at her school - and she really knows how to deal with it
It's virtually unheard of to have a one-person cheerleader instead of a squad, but a girl named Kaitlyn makes it look natural.
Being the only cheerleader has its advantages, for one there is no competition to be cheer captain and another would be that any mistakes would probably go by unnoticed, to which she added:
"There's no one to compare me to, so if I mess up, it's just me, no one can know."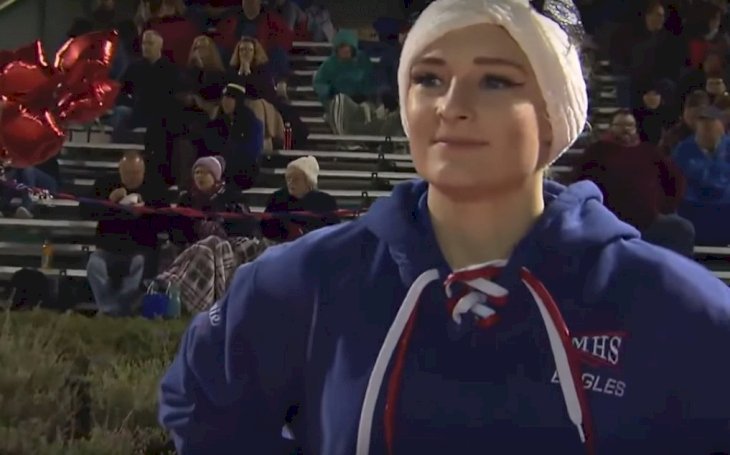 However, Kaitlyn Berthiaume admits to it not being easy. This year she ended up being the only one on the field to cheer Messalonskee High School's football team in Oakland, Maine, and Kaitlyn said:
"I'm nervous all the time. There are days you are just standing there and you wish there was someone to take a picture with."
Read more on our Twitter account @amomama_usa.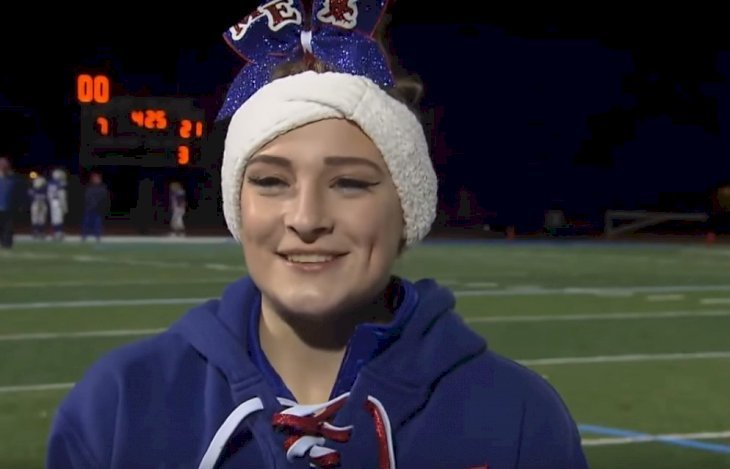 When Kaitlyn got asked why she keeps doing it by herself she commented:
"A lot of the girls on the team last year weren't able to do it this year for personal reasons or they just didn't want to. I love it. I love the sport, so I was like, 'Hey, I'll do it.' I don't care if I'm standing there by myself."
This singular talent has indeed been doing it all by herself through the year, being present at the football team's every game, cheering them on. Outnumbered by her coaches two to one they admire her perseverance. Annie Dobos, her one coach said:
"It's unheard of to have one cheerleader, and for her to stick with it is awesome."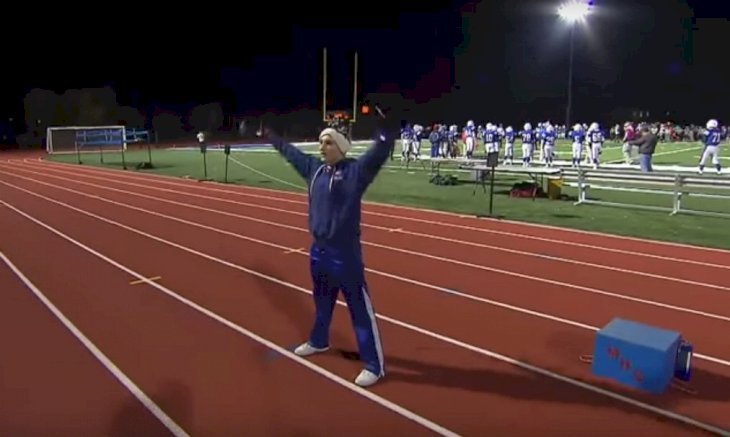 Dedicated to her sport, Kaitlyn's coaches Annie Dobos and Maila Couture regularly help her practice and lead her through routines.
Kaitlyn enjoys the continuous support of her family, even though they were concerned at first they are very proud of her. For any aspiring cheerleader, there are a few things you can do which might give you the winning edge to get you into the team.
When are tryouts?
Find out the exact date if you don't know and start training as soon as possible, and the more time you can spend training the better. Take a tumbling class if possible as most middle school cheerleading is mostly tumbling.
Stick to a healthy diet
Eat 3 balanced meals a day, with 3 snacks a day in between. Have plenty of water, protein, fruits, vegetables, and carbs.

Work out an exercise routine
Training for specific cheer moves like tumbling, motions, and jumps is essential, so is working on overall endurance, flexibility, and strength.
Do voice training
Practice speaking clear and loud, make sure not to sing your words and keep your voice low pitched, loud and clear.
Know what the requirements are
Good motions, a split, strong voice are must have's, you should also be able to do a good toe touch, right and left herkie with a solid cartwheel and round off.
Shine at tryouts
At tryouts make sure to dress neatly in a school shirt, dance shorts, cheer shoes with hair in a high ponytail with a bow. Paint your nails with clear polish, clean makeup with a tattoo on your hand or cheek.
Cheerleader LaDarius Marshall set an example of what a capable, passionate cheerleader performs like when he impressed everyone during their cheerleading routine at a football game between Navarro College Bulldogs and Georgia Military Academy.
The football game which took place on August 23, 2018, had everyone astonished and entertained with his heartfelt routine while executing this moves with professional brilliance.
LaDarius perfectly timed to the beat of the cheerleading band as he finishes off the routine partnering up with another female performing a perfect lift. Both Kaitlyn and LaDarius clearly passionate about their sport.