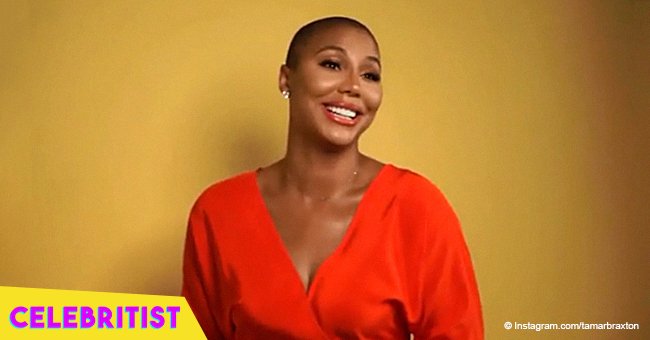 Tamar Braxton melts hearts by dancing with mystery Nigerian boyfriend in clip from Beyoncé concert
A year after her split from Vincent Herbert, Tamar Braxton has found love once again. The singer has not revealed her boyfriend's identity yet, but she was not shy showing off their chemistry in a recent clip shared to her Instagram stories.
The "Braxton Family Values" star recently enjoyed a date night with her boyfriend of almost four months at a Beyoncé concert, and she let everyone know by posting a steamy video dancing with the man in the middle of the crowd.
In the clip, the man is seen hugging Tamar from behind as the sway together to a slow song. She deductively trails a hand across his face while resting her head on his shoulder. The mysterious man even puckers his lip at the singer playfully, showing he's smitten with her.
A NEW BEGINNING
Even though Tamar has yet to reveal her beau's name or make an official appearance with him, she's allegedly "very much in love" with the man, who was born in Nigeria but has been living in Los Angeles for a while.
On her most recent appearance as a guest on the "Wendy Williams Show," the "If I Don't Have You" singer gushed about her boyfriend's physique saying he's "like a whole snack — a Lunchable!" and "He's fine! Hallelujah!"
Williams, who had the chance to meet the man backstage, described him to her audience saying: "he's African, he's in wealth finance, he's got dreads and he's got a really nice body."
OPEN TO THE POSSIBILITIES
Despite the failure of her marriage of 9 years to Vincent Herbert, with whom she shares 5-year-old son Logan, Braxton admitted she's open to the possibility of having another marriage and more kids, as she said:
"Absolutely! I would love to have some wonderful, beautiful African children for the Lord. Yes!"
MARITAL PROBLEMS
According to The Blast, last month Tamar had to show documents in court to prove she served the divorce papers to Herbert after received a warning from L.A county about the risk of her divorce being dismissed over inactivity.
Braxton first revealed her split from Herbert in October 2017, after announcing he had allegedly cheated on her and impregnated another woman. However, a few months later Braxton retracted her words, saying Vincent hadn't cheated and she was just carried away after hearing rumors.
However, the divorce was already on track, as she explained that their marriage had been facing problems for a while.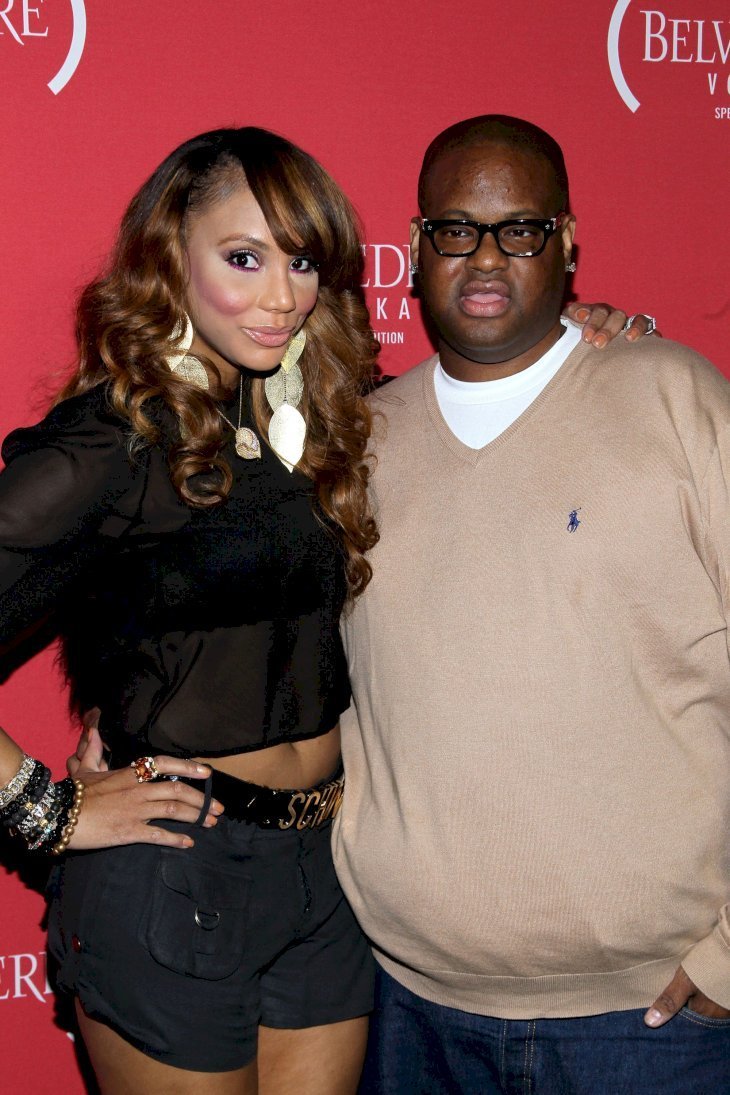 Source: GettyImages/Global Images of Ukraine
KEEPING IT REAL
Despite their split, Braxton and Herbert allegedly have a peaceful and friendly relationship for the sake of their son.
They were together at Disneyland to celebrate Logan's 5th birthday a few months ago, and because the former couple was all smiley in the pictures shared to social media, fans started to speculate about a reconciliation.
But Tamar dismissed those rumors after she was caught cozying up to her new man outside a restaurant in L.A in July. Little by little, she has been opening up about the man, and hopefully, fans will have a name by the end of the year, as it seems their relationship is getting serious fast.
The 41-year-old recently revealed on Twitter that she'd be visiting the man's mother in Nigeria to celebrate her birthday, and she received many warning from some of her fans, telling to investigate the man's background before getting too involved with his family.
FANS SLAM TAMAR FOR "CHILDISH" BEHAVIOR
Braxton seems to be ignoring all the naysayers and focusing on her happiness. She's currently starring on the play "Redemption of a Dogg," alongside Snoop Dogg, and it seems like she's building a friendship with the rapper's wife, Shante Broadus.
However, a recent comment that Braxton left on Broadus' Instagram account put her under fire.
Shante posted a photo with Monica Brown to congratulate her on her birthday, and Braxton took to the comment section to share her sentiment about Brown, stating that even though the singer and reality star doesn't like her, she's still a fan.

Source: Instagram/bosslady_ent
Fans who noticed the comment called out Braxton, stating that her reply was completely unnecessary:
"come on sis! Did you really have to come on this post with your pettiness? This post is about celebrating @monicabrown birthday. Say happy bday, and move on."
"@tamarbraxton that first line was so unnecessary… you're so childish all of a sudden… where they do that at "
"@tamarbraxton GROW UP
Neither Braxton, Broadus or Brown adressed the issue.
Please fill in your e-mail so we can share with you our top stories!