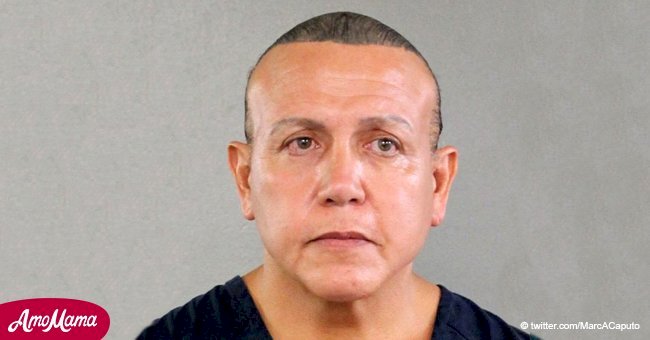 Suspected bomber reportedly worked as an exotic dancer back in the day

Authorities have managed to arrest Cesar A. Sayoc, the man responsible for sending high-profile figures explosive devices through the mail and his former profession may surprise you.
It has been reported that the suspected bomber used to work as an exotic dancer from 1996 to 2000 and that he already had an aggressive personality back then.
The news was shared by TMZ, who revealed some facts regarding the tumultuous past of Sayoc, years before he started threatening the life of several powerful people.
Follow us on our Twitter account @amomama_usa to learn more.
A DANGEROUS INDIVIDUAL
Sayoc has been described as a very vindictive person, especially when it came to his life as a male stripper, up to the point of threatening others' lives.
According to the news outlet, Sayoc used to threaten other dancers and he was 'constantly jealous' of colleagues who were making way more money than him.
JEALOUSY AS A MOTIVE
He also didn't like to share the spotlight, which led him to allegedly threaten to stab another stripper with a syringe full of HIV-infected blood.
One time, he reportedly got so jealous of another dancer that he glued tuna can lids to the bottom of his boots so he could stomp and cut the stripper's face.
TRUMP'S ENEMIES
There are no reports of such attack, though, but the explosive devices are a reality and serious threat to the integrity of those they were destined to.
The 56-year-old was detained in connection with the mail-bombing campaign that was aimed at people who opposed President Donald Trump and his ideals.
So far, fourteen packages have been identified, with targets such as former President Barack Obama and Hillary Clinton, who have openly criticized Trump's administration in the past.
Hollywood actor Robert De Niro was also sent a suspicious package, just like billionaire and Democrat Tom Steyer and Democrat Senator Kamala Harris.
Please fill in your e-mail so we can share with you our top stories!