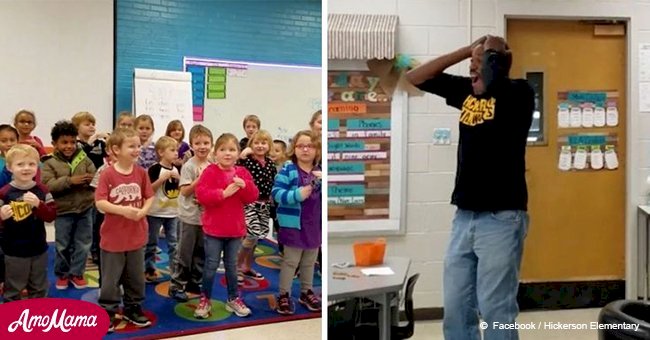 Kindergartners give deaf custodian a touching birthday surprise and the man can't hold back tears
A class of kindergarteners surprises their hearing-impaired custodian at Hickerson Elementary, Nashville by signing a Happy Birthday song for him.
The heartwarming video was recorded and uploaded to Facebook by the school showing the emotional moment when the entire class sends birthday wishes to their friend and custodian, James Anthony, in sign language.
The custodian is visibly stunned by the surprise and is even seen being overwhelmed with emotions, unable even to contain his tears toward the end of the video.
He is seen bringing his hands to his head in disbelief and later covering his mouth in stunned surprise at the beautiful gift brought together by his students.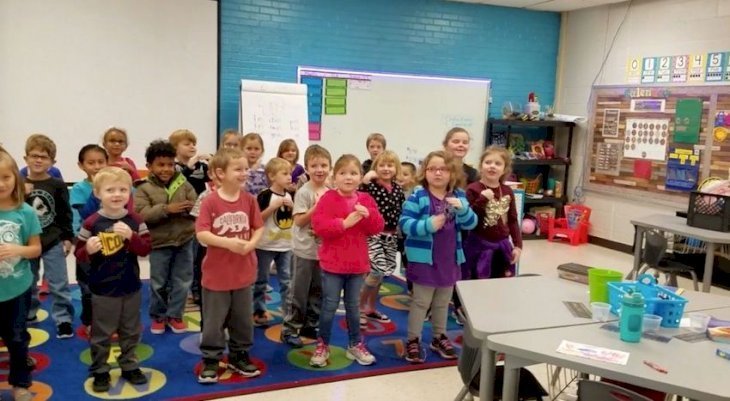 Source: Facebook/Hickerson Elementary
Follow us on Twitter to learn more.
According to WZTV, the school's principal, Jimmy Anderson, said that Anthony often teaches students the American sign language and also teaches them about good manners and "how to treat other people."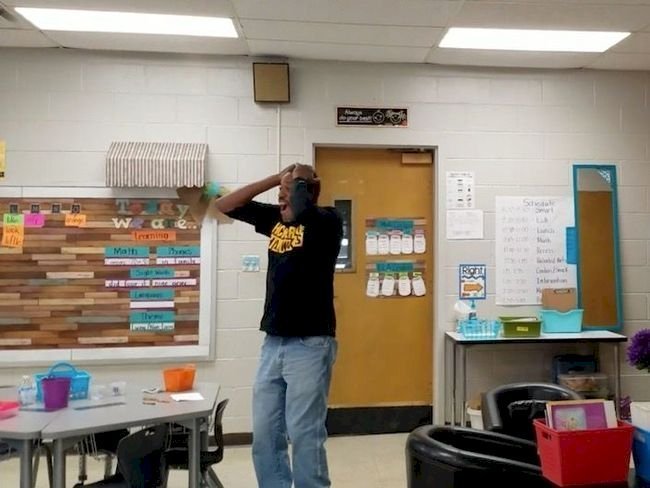 Source: Facebook/Hickerson Elementary
Anthony is deaf and is hard to understand at times, but he has always been a favorite among the students and they have also found it easy to be friends with him.
That's why teachers Amy Hershman and Allyssa Hartsfield decided to give this popular school-figure a much deserved birthday surprise.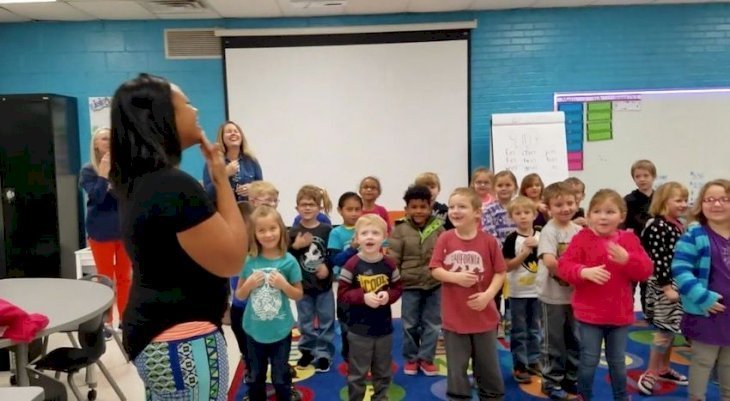 Source: Facebook/Hickerson Elementary
They spent time teaching young students to sign the "Happy Birthday" song and prepared them for preparing it for the big day.
When Anthony walked into the room, and the kids started signing the birthday wish, he couldn't believe his eyes.
The heartwarming video has been watched more than 509,000 times so far. It has also gathered almost 4,000 reactions and has been shared over 3,800 times making it go viral on social media.
There have been several instances of people sending out unexpected birthday wishes to their loved ones, and many times someone or the other manages to record it on tape.
In another similar emotional incident, a sailor in the U.S. Navy was caught on camera overwhelming her mother by making a surprise visit during her 50th birthday celebration.
Please fill in your e-mail so we can share with you our top stories!