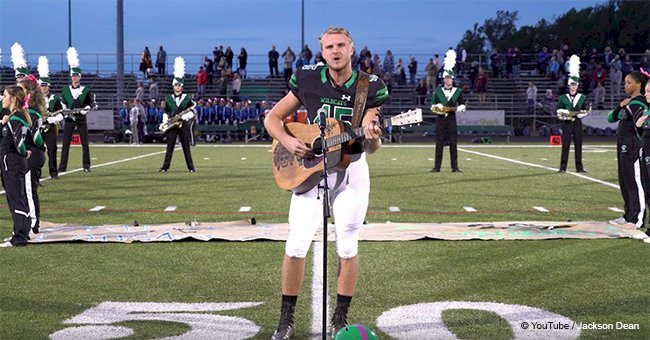 Teen football player stuns crowd with his unforgettable version of the national anthem
High School Football player Jackson Dean Nicholson showed his musical side and gripped the audience with his inspiring rendition of the national anthem.
Nicholson, a senior student from Arundel High School, Maryland, plays on the high school football team as a defensive end, but during this particular game, he impressed the onlookers more with his vocals and his skills on a guitar.
Shared by the athlete on his official YouTube channel, the video sees him donning his football uniform while holding a guitar before a small microphone, cheering and smiling at the audience.
Even before he started singing, people were already expecting to witness something unique as well as magical that evening.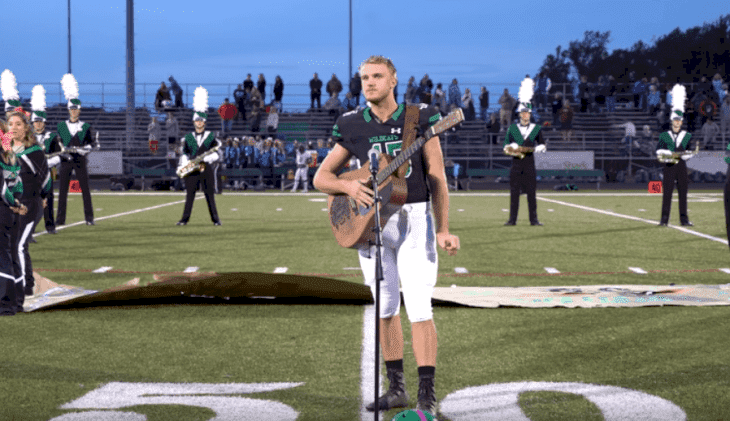 Source: YouTube/Jackson Dean
Follow us on Twitter to learn more.
When he belted out the words to the National Anthem, the crowd was immediately captivated by his powerful and soothing vocals. In fact, they were completely awed by his entire presence at the center of the football stadium.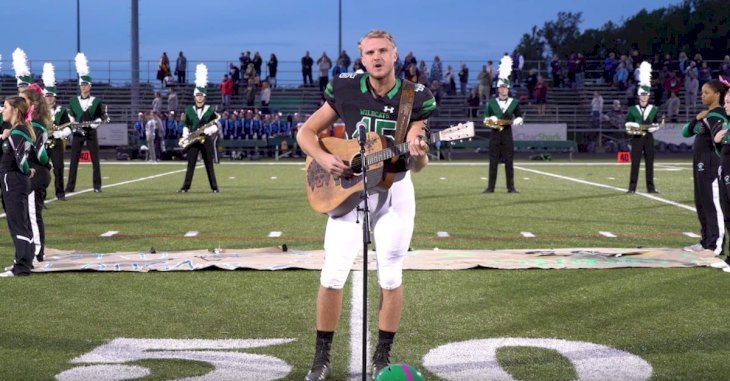 Source: YouTube/Jackson Dean
Dean's powerful performance has gained much attention on the internet ever since it was uploaded a few weeks ago this October.
It has so far gained more than 285,000 views and has received more than 3,000 likes. About 400 people have taken time to praise his talent in the comments section.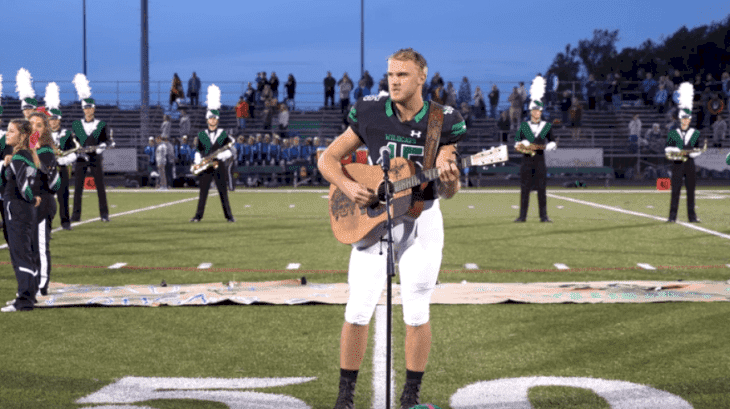 Source: YouTube/Jackson Dean
One of the best encouragements Dean received on his video was from a user named "Common Sense," who wrote, 'As a Veteran of the US ARMY and one tour in Iraq I am proud of this version and your voice was amazing, I will buy your music when it comes out and if you need security when you travel call me because you will be BIG one day young man!'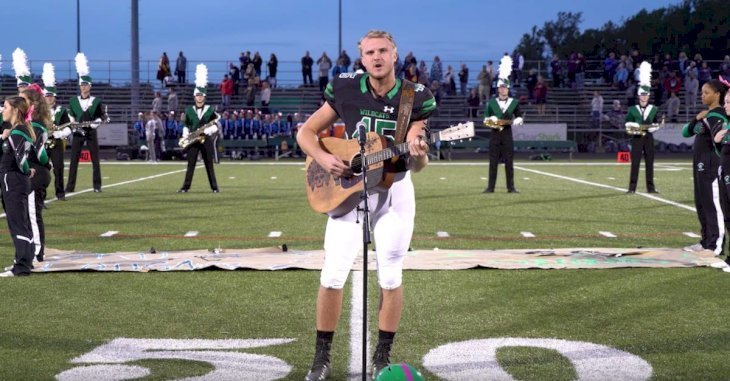 Source: YouTube/Jackson Dean
Just like Dean, many other young people have come forward to perform their own renditions of the national anthem and stunned everyone.
Previously, a high school student and a volleyball player from Texas, Marina Garcia, also received much adoration for stepping up to sing the national anthem right before her game when there were some technical issues with the sound equipment.
She then delivered such a powerful performance that it received a standing ovation from the entire audience visiting the game.
Please fill in your e-mail so we can share with you our top stories!