Sheriff marks sex offenders' houses with special sign to protect kids on Halloween
Butts County, Georgia has their Sheriff, Gary Long wanting to ensure that every trick-or-treater knows which houses belong to convicted sex offenders to protect the children. His means of doing so are posting 'no-trick-or-treat' signs in the yards of registered sex offenders.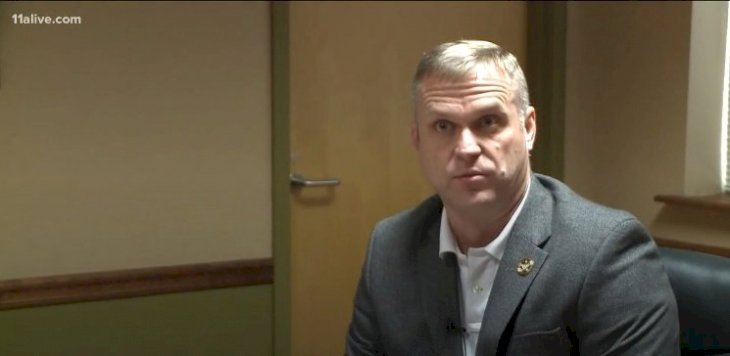 There are 54 registered sex offenders in Butts County, and Sheriff Long does not want a child getting hurt and is doing everything in his power to prevent it and said:
"I'm not trying to humiliate 'em or anything like that. Let's face reality: We have a greater chance of children getting run over by a car [on Halloween] than being a victim of sexual assault by a repeat offender. But at the end of the day if, in fact, we had a child that fell victim to a sexual assault, especially by a convicted sex offender, I don't think I could sleep at night."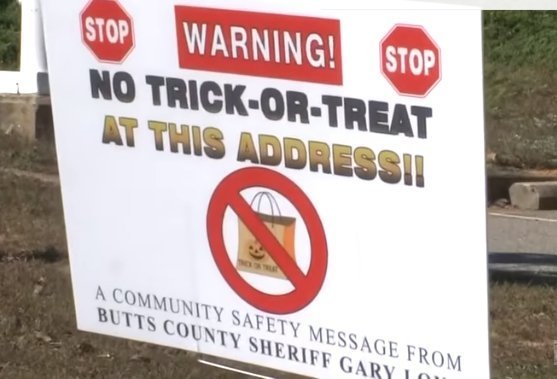 Read more on our Twitter account @amomama_usa.
The Sheriff's deputies placed signs on the edges of the offenders' yards in accordance with Georgia Law O.C.G.A. 42-1-12-i(5) on Saturday.
The signs read 'Warning! No trick-or-treat at this address!!' and included graphics of stop signs and a Halloween bag crossed with a large caution sign. Deputies visited the offenders beforehand in order for them to be aware and informed about proceedings.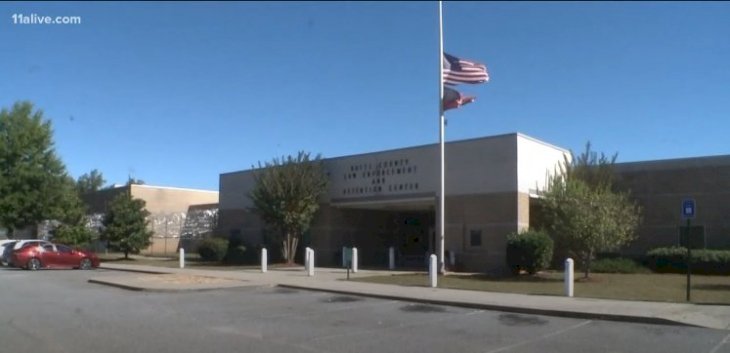 In the past, a big trick-or-treating event got held in the town square where local businesses, police and fire departments handed out candy to the kids. It was popular and attracted between 2,500 - 4,000 children annually, however; the program got canceled this year and kids would have to go back to trick-or-treating according to tradition, house-to-house.
Sheriff Long said that his deputies will remove the signs by Thursday morning. Each state has a website where one can search for registered sexual offenders in a specific zip code.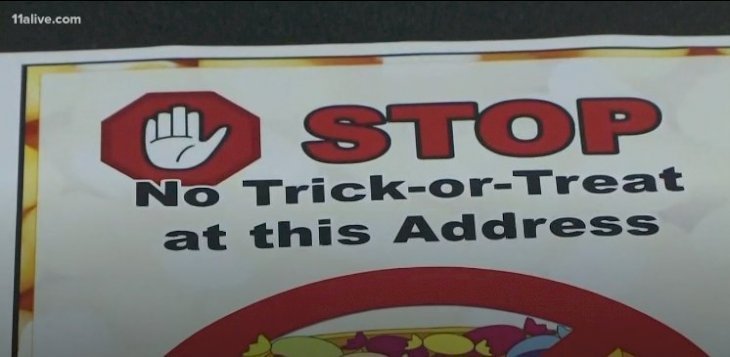 The publication 'Good Housekeeping' published a comprehensive registry list of all 50 states. Other states included in the 'No Candy Laws' are North Carolina, Ohio, Missouri, Tennessee, and Texas. Affected sex offenders are required to post a sign that states 'No candy at this residence.'
Every state has specific laws pertaining to the regulation of sex offenders on Halloween and it's advised that parents plan a route to familiar homes around the neighborhood.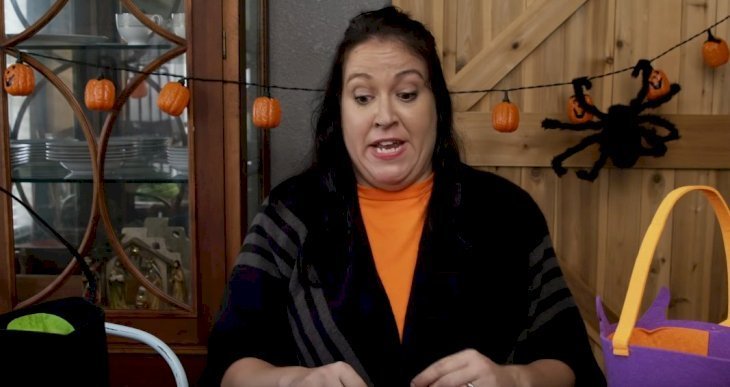 The experience mothers go through prior to, and during Halloween got hilariously captured by Tiffany Jenkins from 'Juggling The Jenkins!' and Meredith Masony of 'That's Inappropriate.' The two women compare costumes, customs, and general concerns mothers had during Halloween in 1980 versus 2018.
Anyone from the 80s would be able to relate to the differences so nicely and humorously showcased by these two women as seen by the video they posted on social media.