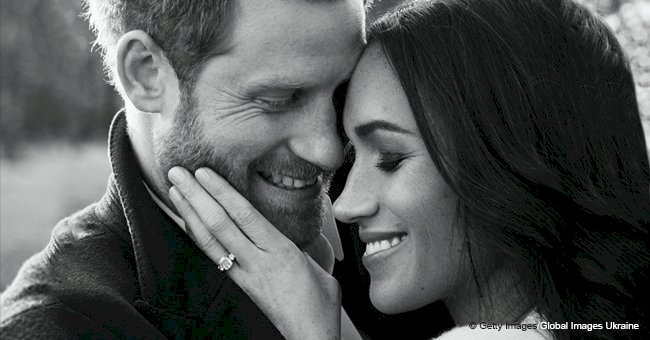 Who the boss in Meghan and Harry's relationship is, according to a body language expert
While on their royal tour, the body language of Meghan Markle and Prince Harry got looked at closely by experts and revealed then dynamic of their relationship.
Looking at their many gestures toward each other it shows who is more in charge of the relationship and expert Judi James breaks some of it down.
When Meghan puts a hand on Harry's thigh it points to her dominance, where the gesture can be seen as intimate, it seems to remind Harry to stay focussed as Judi mentions:
"It's quasi-maternal here, the kind of checking, reminding or restraining gesture a mother might do when her kid is distracted or inattentive. Meghan is in a grown-up role here, the boss, listening to her hosts and performing a sociable smile but Harry seems to need to be reminded to stay focused."
Read more on our Twitter account @amomama_usa.
She is often seen holding onto Harry's arm, which makes him feel macho to which Judi remarks:
"This bicep-hugging can look rather needy but it is ultimately flattering to the man whose arm muscles and therefore strength is being praised and shown off. It's part of the hero-worship rituals that Meghan performs with Harry to boost his ego."
When Prince Harry has a hand clasped over Meghan's it points toward his protectiveness over her. The Duke sometimes puts a hand on her back in a gentle 'keep moving' gesture in a non-verbal cue and taking control over their movements.
Meghan is often out front meeting people an being actively sociable, while Harry keeps an eye on schedules and timing.
Expert Judi said the following:
"The couple regularly uses these small pats and touches to communicate and it's a technique more commonly seen on the red carpets in Hollywood when A-list power couples want to pose together and walk on and off in unison."
When Meghan cradles her baby bump it assures husband Harry that she and baby is doing good and is also likely to give the Prince a burst of happiness.
Prince Harry is sometimes seen towing Meghan along who opts to walk slightly behind Harry and makes Meghan look 'precious' while Harry gets to look 'alpha.'
According to Judi celebrity men usually, tow their woman along when appearing in public for he gets to look alpha and protective while the woman looks special and precious. The couple is often seen mirroring each other which shows a deep love and intimacy as Judi observes:
"Like-bodied suggests like-minded, so postural echo or mirroring like this should signal that Harry and Meghan think alike as well as being deeply in love."
The way Prince Harry looks at Meghan clearly show his adoration and admiration for his wife and the couple look even more in love after the sharing of Meghan's pregnancy than they did before.
In general Meghan does show more dominance, however, the couple is very much in tune with each other, checking on each other constantly through looks and gestures.
Nothing went unnoticed during the royal couple's tour. Photographers captured images of Meghan's feet when she slipped off her shoes at a powhiri welcome ceremony in Rotorua, New Zealand on the last full day of their royal tour.
It clearly shows the battle scars of her feet as the left foot has a visible surgery scar to remove a bunion while the right foot shows one that is rather pronounced.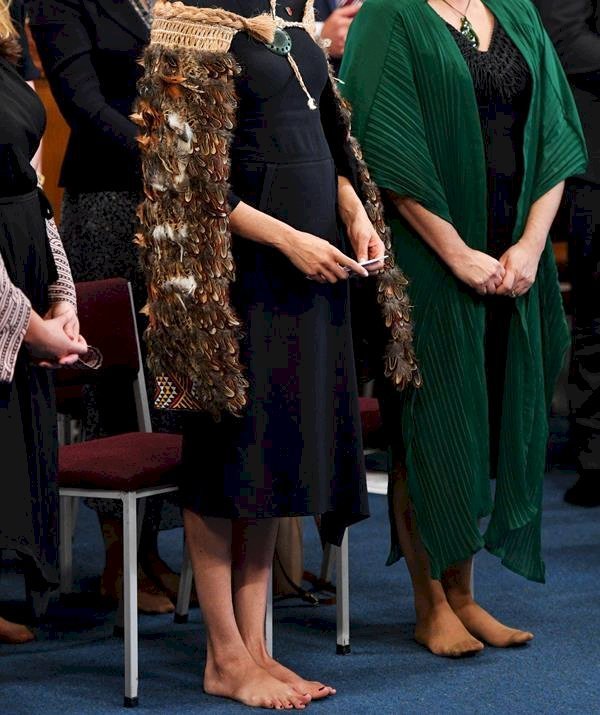 Source: GettyImages
Having worn heels with 34 of her 41 outfits it has surely taken its toll. Numerous derogatory statements have been made by others on social media regarding her feet and that she should not wear any open shoes to hide her bunion ridden feet.
With the royal tour over, pregnant Meghan would hopefully get more time off her feet and out of all the uncomfortable heels.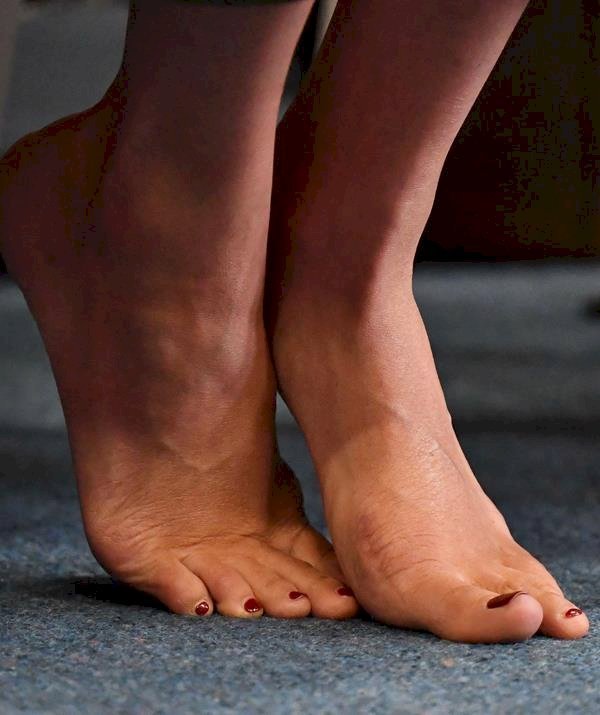 Source: GettyImages
The royal couple is not the only ones whose actions got scrutinized, other members of the royal family got watched closely in order to see what their actions revealed their feelings regarding Meghan Markle's pregnancy. The family knew of her pregnancy before the official announcement to the public.
Most of the royal family was absolutely delighted at the news and eagerly awaiting the arrival of the royal couple's first baby into the family. However, not everyone was equally overjoyed.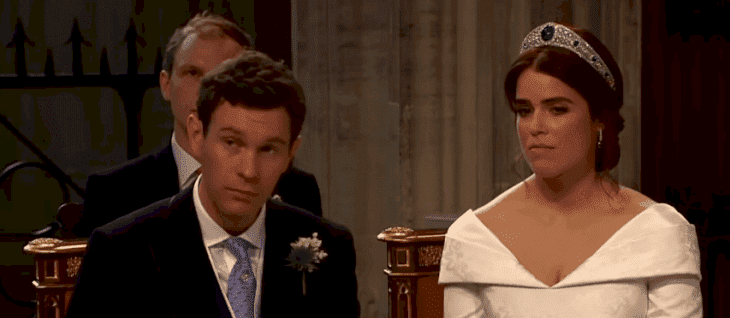 Image credit: Youtube/The List
The announcement of Meghan's pregnancy got made right before Princess Eugenie's wedding and the bride to be felt that the news overshadowed her wedding. Princess Eugenie reportedly got seen disappearing right after the announcement looking tearful and upset.
Prince Andrew avoided making any comments after the announcement and instead focussed on Fergie by posting about her on social media as it was Fergie's 59th birthday. Fergie went on to constantly tweet about her daughter, Princess Eugenie and her wedding day.
However, at the end of the day, it only really matters how the loving royal couple feels about the pregnancy and their approach to parenthood.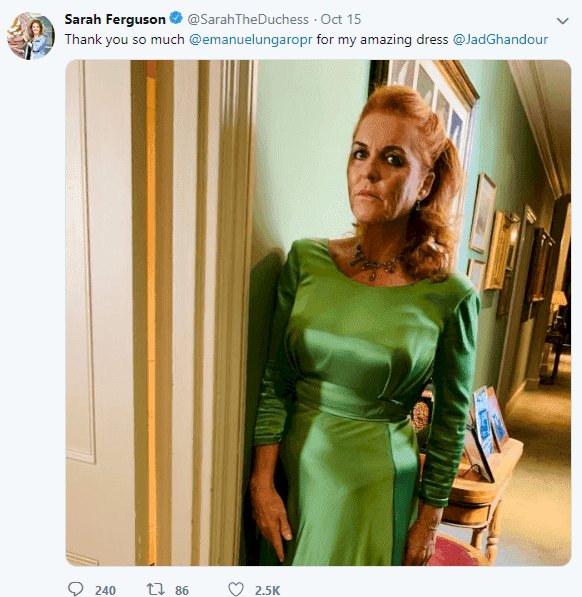 Image credit: Twitter/sarahtheduchess
Please fill in your e-mail so we can share with you our top stories!