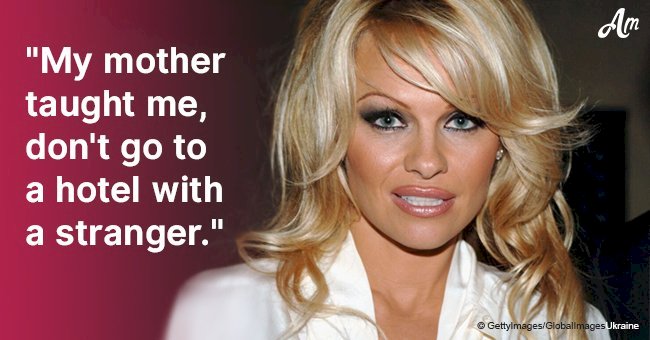 Pamela Anderson's unflattering comment about the #MeToo movement
Former Playboy playmate Pamela Anderson is critical of the feminist cultural revolution.
"Baywatch's" Pamela Anderson has been forthright about her feelings with regards to the #MeToo Movement and "third wave feminism" in an interview with Liam Bartlett for "60 Minutes" posted on YouTube/NS Showbiz on November 4, 2018.
Anderson, 51, declared that she considers herself a feminist but feels that "third wave feminism" is a bore. Her attitude towards the #MeToo Movement that gained momentum after the eruption of the Harvey Weinstein scandal is equally surprising.
"I think that this #MeToo movement is a bit too much for me, I'm sorry, I'll probably get killed for saying that... but my mother taught me, don't go to a hotel with a stranger."
WOMEN SHOULD REPORT HARASSMENT AS SOON AS IT HAPPENS
The #Me Too Movement has brought to public notice a myriad cases of sexual misconduct in the entertainment industry and has seen a wave of accusations that have brought down high ranking executives in studios and TV networks across America.
Anderson feels that some women are using the Movement to get attention. She believes that victims should report harassment as soon as it happens. Her opinion is shared by fellow actress Lindsay Lohan who accused some "victims" of manipulating the Movement for their own ends.
LOHAN: #ME TOO MOVEMENT MAKES WOMEN LOOK "WEAK"
Lohan also advocated a "tell now" attitude towards sexual misconduct, and said that she felt that late complaints made strong women look weak. Lohan was criticized harshly for her comments and apologized publicly.
STARTING OUT AT THE PLAYBOY MANSION
Anderson's break into show business came when she became a Playmate of the Month for Playboy magazine in February 1990. She would become the most photographed Playboy cover girl of all time with a career that spanned 22 years.
SUPERSTARDOM IN RED LYCRA
It wasn't long before she landed a part in "Baywatch," and her red lycra one-piece bathing suit became legendary. She played C. J. Parker for five seasons between 1992 and 1997 making her one of the longest-serving - and most popular - cast members.
POLITICAL ACTIVISM AND JULIAN ASSANGE
Twenty years later, Anderson is more than the girl in the red bathing suit, she has become a political and an animal rights activist. She is a vegan and an active member of People for the Ethical Treatment of Animals
Anderson has also come out in defense of Julian Assange, the founder of WikiLeaks, and appealed to Prime Minister of Australia, Scott Morrison, to let Assange return to his native Australia.
When questioned about her own relationship with Assange, she described it as "a romantic struggle."
Anderson married rocker Tommy Lee in 1995 and shares two sons with the musician: Brandon Thomas, and Dylan Jagger.
After several failed relationships and marriages - including model Marcus Schenkenberg and musician Kid Rock - the star is currently said to be dating French footballer Adil Rami. Rami is 32, and 19 years younger than the "Baywatch" bombshell.
Please fill in your e-mail so we can share with you our top stories!