Bus driver kicks everyone off when passengers refuse to make room for a disabled man
A French bus driver sprang into action and ordered all his passengers to get off the bus when they refused to make space for a man on a wheelchair.
Wheelchair-bound Francois Le Berre took to Facebook to share the remarkable story that occurred on October 18 at a Paris bus stop in the 17th district.
According to Le Berre's post, he was trying to board the bus but was unable to do so because no other passenger showed the willingness to make space for him.
That was when the driver of the bus noticed the incidence and decided to intervene. He immediately ordered everyone to get off the bus and then invited Le Berre and his companion to board it.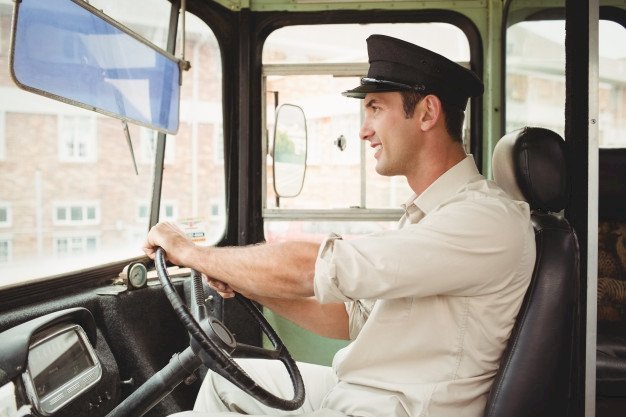 Follow us on Twitter to learn more.
Then he turned to the rest of the passengers and told them that they would have to wait for the next bus because he was not driving them.
Hier en attendant le bus à Paris, personne ne voulait se pousser. Comme personne ne bougeait le chauffeur s'est levé et à dit "Terminus ! Tout le monde descend! Après il est venu me voir et m'a dit "vous pouvez monter et les autres , vous attendez celui d'après!
François Le Berre pic.twitter.com/Icb5fqPMfD

— Accessible POUR TOUS ♿ (@AccessibleTOUS) October 21, 2018
Le Berre wrote in his post, 'As nobody moved the driver stood up and said "Terminus! Everybody down!" After the driver came to me he said, "you and your help you can ride and the others, you wait for the one next!"'
This incredible story has since gone viral on social media with several internet users coming forth to laud the gesture of the bus driver.
The post itself has been shared over 1,300 times and has received more than 1,000 reactions of Facebook so far.
Previously, another bus driver from Milwaukee also made headlines because of his unique act of kindness.
While driving along his route, the driver named Chris found an elderly man approaching the front of his bus. He was trying to make it on time to his connecting bus while heading to the VA hospital for veteran affairs.
Rather than becoming angered and frustrated at the man's approach, the driver actually parked the bus, got off his seat, and helped the man cross the street to ensure that he safely made his connection.
Another bus driver named Thaddaus Turner also went viral on social media after he helped Gene Hubbard, who is blind, reach his destination after stopping the bus.