Was Meghan Markle allowed to vote in the midterm elections despite being a royal?
Meghan Markle is still an American citizen, which means she could have exercised her right to vote in the recent midterm elections. But did she?
The new royal member will have to wait years to attain British citizenship so she can't vote there. Looking at the larger picture, however, she might not be encouraged to by her new in-laws.
Senior royals typically bypass their voting rights as a way to remain "strictly neutral with respect to political matters." But again, Markle could have voted in the US through an absentee ballot according to Pop Culture.
Follow us on Twitter for more @amomama. 
It's #ElectionDay in the US! Is the Duchess of Sussex still able to vote in the #Midterms2018? https://t.co/fDnSxrCxxE pic.twitter.com/Ou4X4CY8OQ

— Daily Express (@Daily_Express) November 6, 2018
The Duchess of Sussex recently gave a speech in New Zealand. The nation celebrated the 125th anniversary of women's suffrage. Markle said, "suffrage is not simply about the right to vote but also about what that represents."
"The basic and fundamental human right of being able to participate in the choices for your future and that of your community. The involvement and voice that allows you to be a part of the very world you are a part of."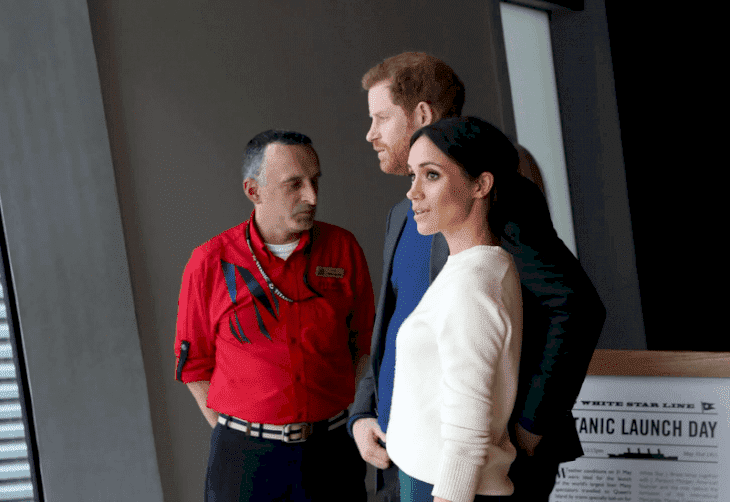 It's not the first time Markle, wife of Prince Harry, has expressed the importance of voting. Back when she ran her lifestyle blog, she wrote a post titled "Because You Must."
"The right to vote is something for which blood, sweat, and tears have been shed; the struggle was endless for us to have this liberty. I ticked the boxes on my absentee ballot last week, closing my eyes and thinking of my great-grandparents who didn't have this right (and thinking of how it would have changed the lives of my grandparents if they had). So on this day we urge you to exercise said right. Please vote. The fact that we can make us the lucky ones."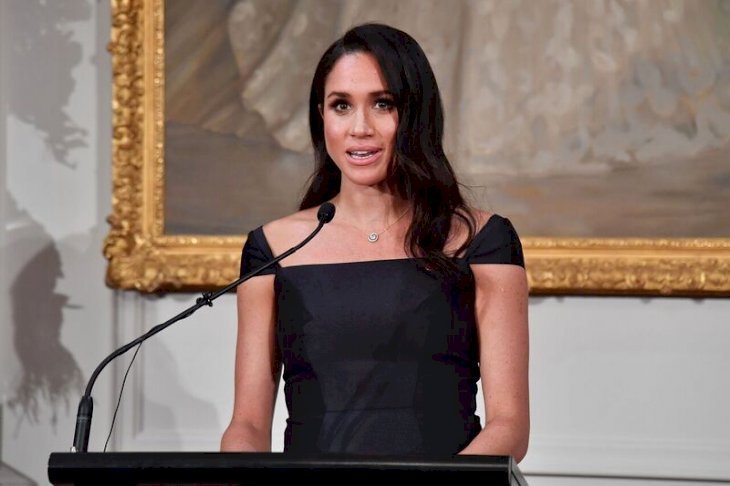 Markle, who is now lucky in more ways than one with her new status, is pregnant with her first child. The 37-year-old and Harry are expecting their new baby boy or girl in Spring 2019.
When PEOPLE inquired about whether the Duchess had indeed voted, they simply said "no comment." It remains to be seen whether Markle is following the Queen's traditions and not casting a ballot.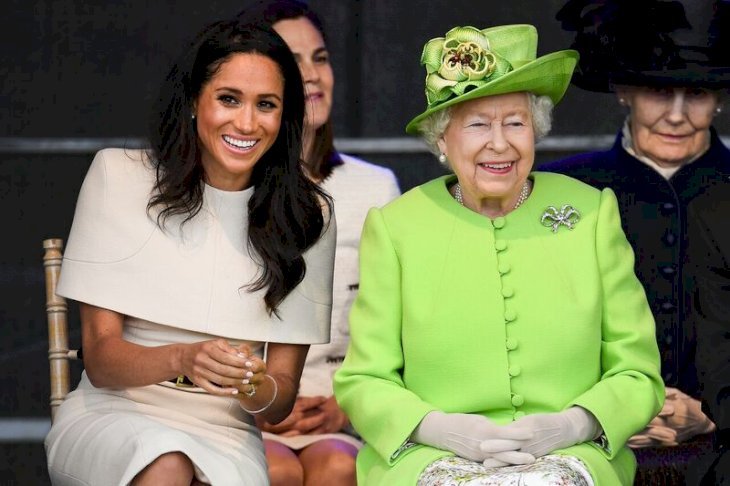 It is also curious to note that Markle and Harry's child could play a much larger role in US politics. Assuming Markle does not renounce her US citizenship, the child will have dual-citizenship.
As previously mentioned, gaining British citizenship takes years. So, by the time the royal baby comes around, Markle will likely still be a US citizen. Her child will follow suit.
According to TMZ, Markle would have to naturalize her baby, though. On the other hand, the Harvard Law Review claims that persons born abroad are "natural born citizens" based on their parents' status.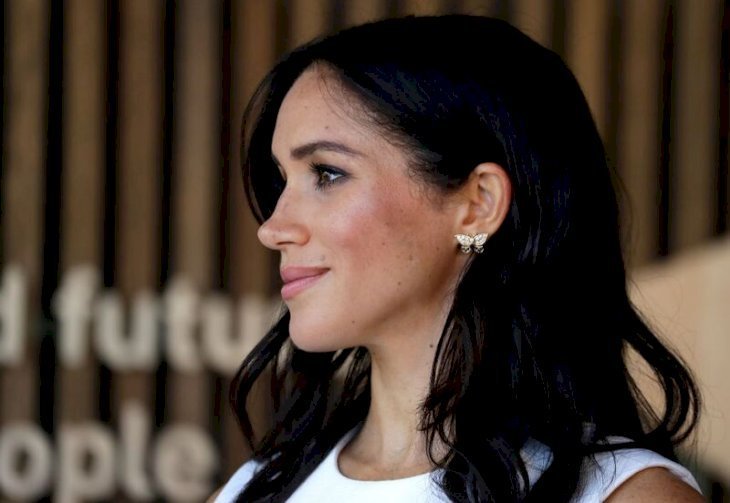 Either way, it appears there is great potential the royal baby will not only be in line for the throne but will be eligible to run for President in the US.
Meanwhile, there was another matter that royal fans wanted to know about Markle last week. They noticed a scar on the inside of the royal's left foot and needed to know where that came from.
The Duke and Duchess of Sussex are invited to hongi as they depart the Tamatekapua Meeting House #RoyalVisitNZ pic.twitter.com/wwyL305xCb

— Lizzie Robinson (@LizzieITV) October 30, 2018
Wasting no time, fans uncovered that Markle underwent a bunion surgery in 2014. She exposed the scar during a Māori welcoming ceremony in New Zealand. Instead of her heels, Markle wore flats.
Markle and Prince Harry are set to attend events next week in commemoration of it being 100 years since the First World War ended. Fellow royals Prince William and Kate Middleton will also be present.