Soldier is afraid the dog he adopted in Iraq won't remember him until he opens her cage
A Florida soldier has managed to be reunited with a dog he had adopted during the time he was serving his country in the war in Iraq.
Nick Pierzchalski, who served for years as a pilot in the Army National Guard, has finally managed to reunite with the sweet Airys, a female dog he found while rescuing wounded soldiers in Iraq, and with whom he made a great friendship during the hard times he had to live
Pierzchalski found the animal wandering the streets of Iraq and immediately felt a special connection with the puppy, so he decided to take her to the camp with him and once there was responsible for providing the care she so badly needed.
Quickly the relationship between the two grew, and when Pierzchalski was informed that his time of service was over and that he would soon return to the United States, the soldier felt he could not leave Airys behind.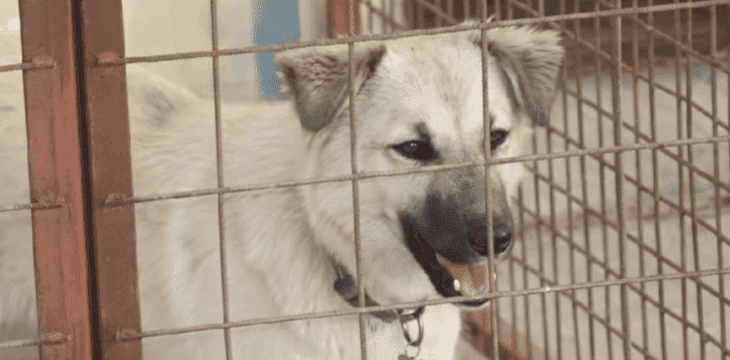 To get Airys to America Pierzchalski contacted the SPCA International, who worked tirelessly to get the beloved dog on a plane to Florida, where she would see that nice soldier who took care of her in Iraq. Follow us on Twitter to learn more.
Pierzchalski could not wait for a second longer to see his faithful companion again. The Fox 13 news team wanted to be present during the anticipated reunion and to show the touching moment at first hand to its viewers.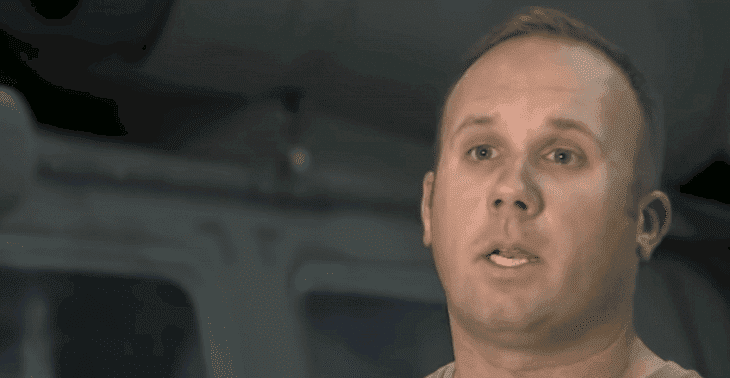 The soldier was visibly excited as they waited for Airys to arrive at the kennel where she was being transported. However, Pierzchalski was a little afraid that his old partner would not recognize him after all the time they had been apart.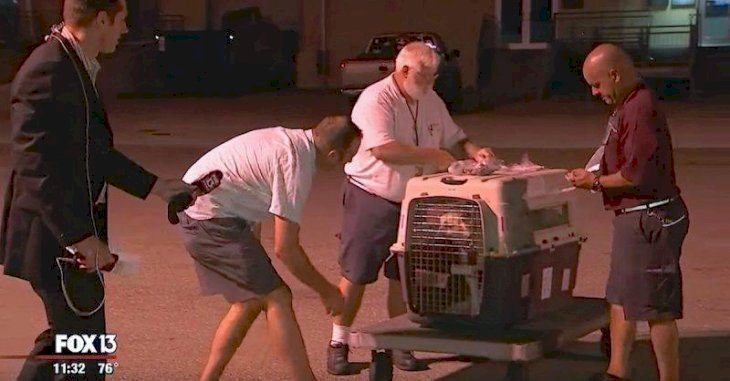 But his fears were far from reality; Airys not only recognized him immediately but also jumped into his lap and licked his face showing her great happiness after she returned to the man who took her off the streets and cared for her with such affection.
The emotional moment was broadcast on national television and then shared through social media. Those who have seen the images of the reunion between the soldier and the pretty dog have not been able to avoid shedding one or two tears.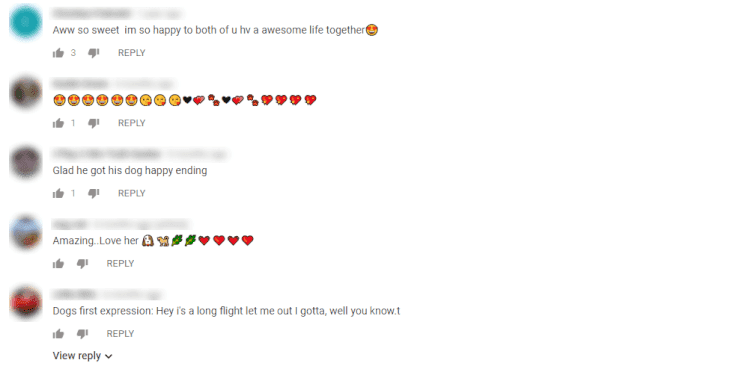 This story reminds us of Pakita, a female dog that was lost for more than two years and then reunited with its owner.
Pakita had been in a shelter where everyone could see how depressed and sad he looked. However, when Pakita recognized her former owner it was as if she came back to life; the dog jumped without stopping trying to lick the face of the partner who had missed so much.