Circus acrobat plummets from a great height to the ground while performing difficult trick
The horrific moment a young Russian acrobat fell from a great height while performing a daring circus act was caught on camera. Scroll down for the heart-stopping video.
19-year-old Yana was entertaining groups of children in Novokuznetsk, Russia when she lost her balance in a trick that involved using lengths of aerial silk.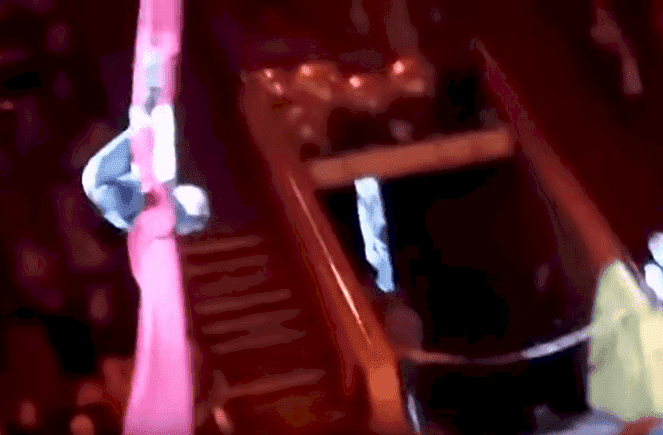 She crashed to the ground from the towering height of around 15ft with no safety net or harness to catch her. The frightening clip shows Yana sprawled out motionless on the ground as circus staff rushed from the wings to her aid.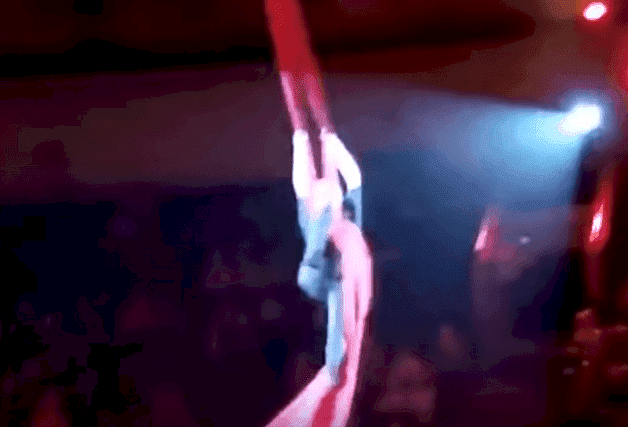 Initially, everyone feared the acrobat had broken her back, but medics said she soon regained consciousness before being rushed to the hospital. Yana was told there that she had a fractured arm.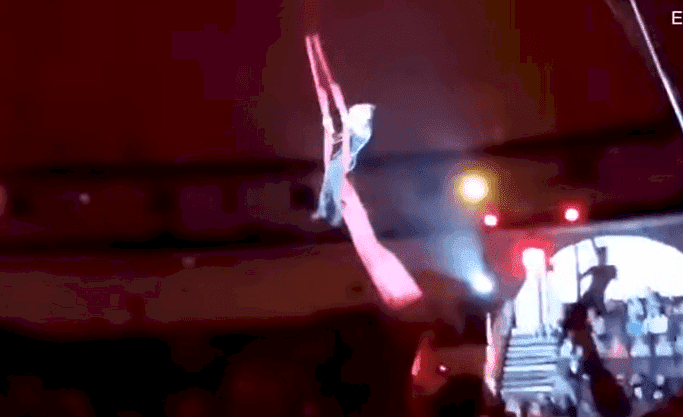 One of the people that witnessed the fall, Olesya EroshenkoIt, recalled:
"It was so unexpected and really shocking to watch this girl stumbling right in front of our eyes and hear the thud. We all came to watch a magnificent performance but instead faced this horror. I still see her body collapsing in front of my eyes. There were a lot of children at the circus. Parents took most of them away after the accident."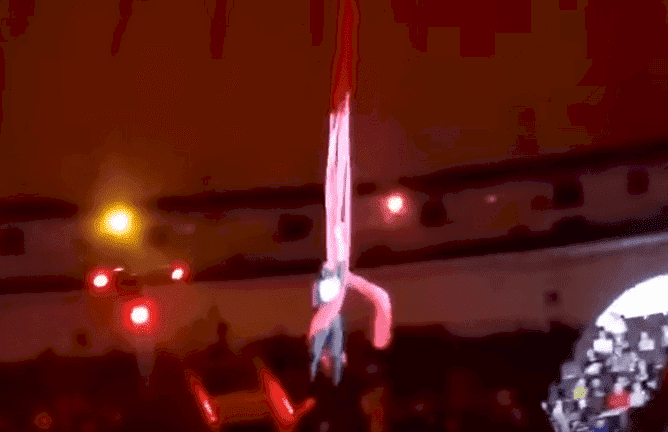 The performer wanted to return after the accident at an all-Russia circus festival, but she was advised to "take a long rest and fully recover," according to local circus official Pavel Armyaninov.
A video of the incident was posted on YouTube in October and now has over 15,000 views. See it below:
PARK OUTING GONE WRONG
A similar scenario that didn't end so severely happened two years ago. 6-year-old Kaysen Latham and his father, Delbert went to the Wonderland Amusement Park in Texas.
Unfortunately, they got more than the fun they bargained for. While on a roller-coaster ride, Kaysen's seat belt failed and his father had to hold onto him tightly for the rest of the ride.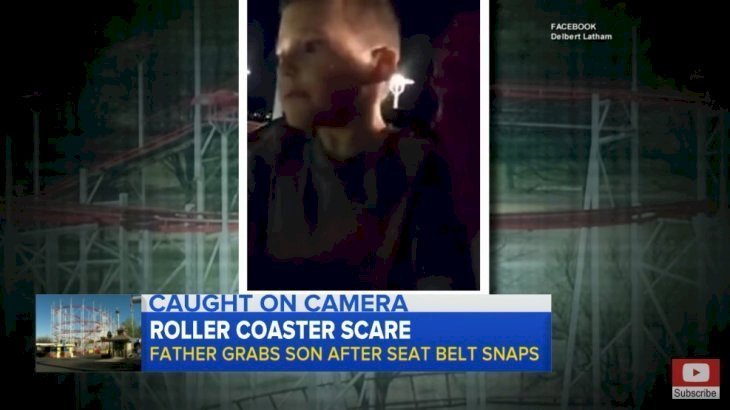 Before the mishap, Delbert was filming his son's reaction on the ride and intended to show it to his wife. He ended up recording their son's horrified face as he held on for dear life. Delbert reported the incident to one of the park operators and what he heard made him even angrier.
Read more and watch the chilling video here.