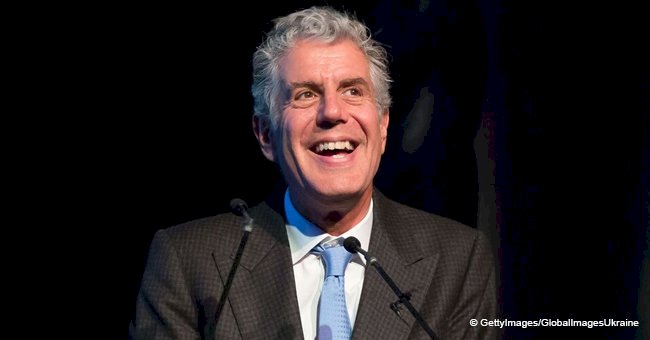 Final filmed moments of Anthony Bourdain's life revealed
Sunday night brought the final chapter of Anthony Bourdain's award-winning travel show to a close as the last episode of 'Parts Unknown' aired on November 11 at 9 pm.
Coming full circle, the focal point during the last episode of season 12 is the same place he spent much of his time in the late 1970s.
He would score heroin there and watch rock shows there, the neighborhood was becoming the go-to place for the punk and 'no wave' scenes; it was Manhattan's Lower East Side.
It was a place Bourdain frequented as a young man, the place where some things began and others ended.
Bourdain started the show-off and said:
"This is a show about a very special place, a special time, and some very special people," Bourdain says in the intro. "So much happened, so much began on New York's Lower East Side."
During the episode, it became evident that Bourdain drew a lot from the art and music produced on the Lower East Side during the late 1970s.
During the episode, Bourdain chats with various musicians, filmmakers, and artists as they visit an array of East Village and Lower East Side institutions, including Veselka, John's of 12th Street, and Ray's Candy Store.
Although not a biographical episode it paid rightful tribute to his spirit as it shows Bourdain doing what he loved most; sharing meals with fascinating people.
The episode draws to a close with a powerful montage of sounds and sights, followed by thirty seconds of darkness and silence, a thoughtful and sweet post-credit sequence where John Lurie and Bourdain joked around in the artist's apartment followed.
This episode got filmed just two months before Anthony Bourdain died in a French hotel room in April 2018.
When the news of his death became public it was met with great sadness, Bourdain was larger than life, an exceptional talent and storyteller who the viewers connected to through his fearless travels, his spirit, and his way with words.
CNN network president, Jeff Zucker wrote in an email to all employees:
"Tony will be greatly missed not only for his work but also for the passion with which he did it."
Bourdain used his books and shows to explore cuisine and culture, and the human condition and CNN said in a statement:
"His talents never ceased to amaze us and we will miss him very much. Our thoughts and prayers are with his daughter and family at this incredibly difficult time."
Former President Barack Obama recalled spending time with Bourdain while in Vietnam in 2016, which featured on 'Parts Unknown,' and wrote on Twitter:
"Low plastic stool, cheap but delicious noodles, cold Hanoi beer. This is how I'll remember Tony. He taught us about food -- but more importantly, about its ability to bring us together. To make us a little less afraid of the unknown. We'll miss him."
Bourdain's approach helped people think differently about food, travel and themselves, and received just about every award the industry has to offer.
'Parts Unknown' have been on CNN for the past five years and Bourdain went to France to work on an upcoming episode of the series where his close friend, Eric Ripert found him dead in his hotel room. He was 61 years old.
The 2018 Creative Arts Emmy Awards that took place on September 10 was bittersweet when Bourdain's show got six Emmy Awards following his abrupt passing three months prior.
For 'Anthony Bourdain: Parts Unknown,' Bourdain received awards for Outstanding Writing for a Nonfiction Program, and Outstanding Informational Series or Special.
For the show, he bagged Outstanding Picture Editing for a Nonfiction Program, Outstanding Sound Editing for a Nonfiction Program, and Outstanding Sound Mixing for a Nonfiction Program.
For his digital series, they won an award for Outstanding Short Form Nonfiction or Reality Series. Lydia Tenaglia, the producer of the show, accepted the awards on Bourdain's behalf and said:
"Tony was nominated for this Emmy many times, but it had always eluded him. So it is with tremendous bittersweetness that I accept it on his behalf."
Please fill in your e-mail so we can share with you our top stories!