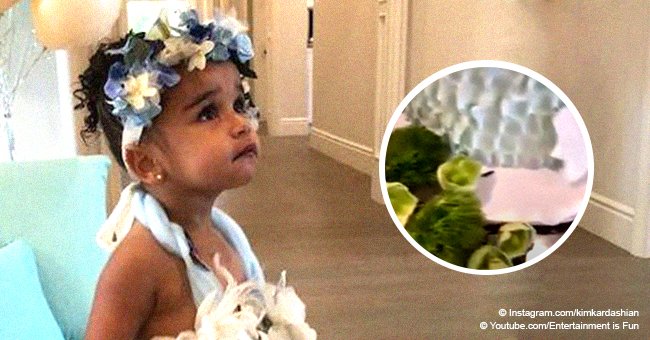 Kylie Jenner's video sparks disgust, showing 'cockroach' crawling near niece Dream's birthday cake
Dream Kardashian, the daughter of Rob and Black Chyna, turned two on November 10. A video that Kylie Jenner uploaded showing the girl's birthday party was "disgustingly striking."
The short clip that the member of the Kardashian/Jenner clan uploaded to her Instagram story showed the table wherein the birthday cakes, cupcakes, ice-creams, and some other treats were placed.
Everything on the table looked delicious, and when the video ended, nothing seemed to be wrong. However, some people with a very good eye noticed something disgusting.
AN UNINVITED GUEST
Kylie probably didn't see it when she made the recording, but there was a small cockroach making its way from one of the floral arrangements to one of the cakes – the big, white one, to be precise.
So far, no member of the family has said anything about that "tiny" incident. While the cockroach attracted a lot of attention, the real highlight of the day was Dream and her princess-like costume.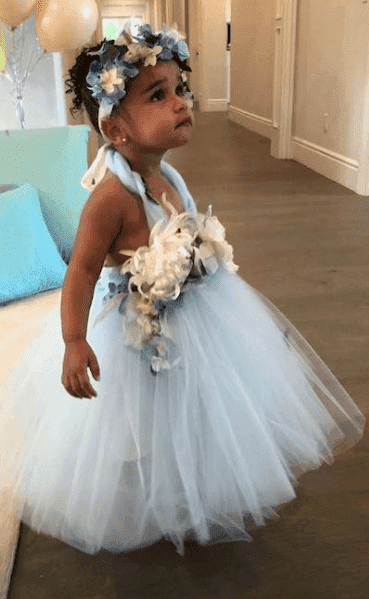 Source: Kim Kardashian/Instagram
DREAM'S OUTFIT
The girl looked both adorable and gorgeous in a powder blue princess dress with a floral headband that perfectly matched the blue and white decoration chosen for the party.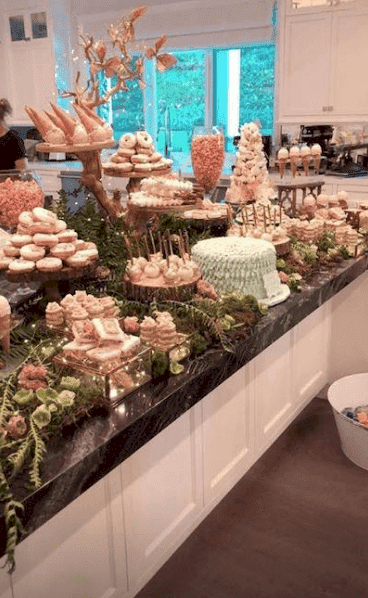 Source: Khloé Kardashian/Instagram
THE CELEBRATION
To give Dream's party another bit of authenticity, the family hired two women dressed as fairy godmothers who looked just like if they were taken from a Disney movie.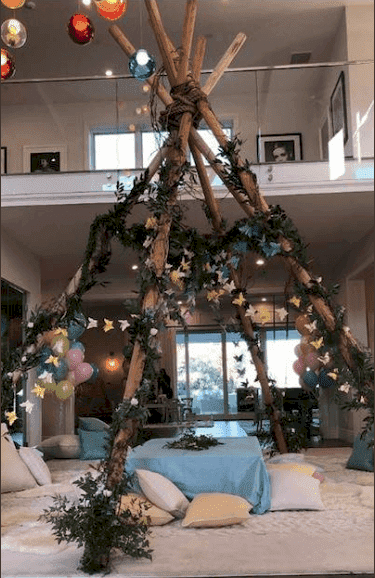 Source: Khloé Kardashian/Instagram
One of the best birthday presents that the girl received was a miniature blue Bentley that had a sparkling painting and a couple of balloons tied to it, proving that blue was the predominant color during that day.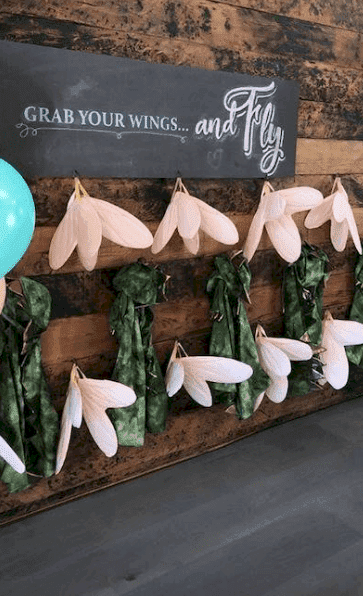 Source: Kim Kardashian/Instagram
HER COUSINS
As expected, the girl's cousins – Penelope, North, Mason, Reign, Chicago, and Saint – were sharing such a special day with her. While the cockroach might have impacted several people, it seemed to be a very fun party, especially for the little ones.
ROB AND BLAC CHYNA'S LEGAL BATTLE
In the meantime, Dream's parents, Rob and Blac Chyna, are still in the middle of a legal battle as the man reportedly filed to reduce the $20,000 he has been paying in child support.
Since their public and acrimonious split, Rob and Chyna have been at loggerheads over parenting decisions and responsibilities concerning their daughter.
NOT EARNING ENOUGH MONEY
In court documents, Rob revealed he could no longer afford to pay Chyna the ordered $20,000 per month in child payments.
The man, who claims his monthly income has gone from $100,000 per month to less than $10,000, now believes Chyna, 30, should be paying him child support. His lawyers estimate that he is entitled to $2,864 for his 50/50 custody of Dream.
Please fill in your e-mail so we can share with you our top stories!