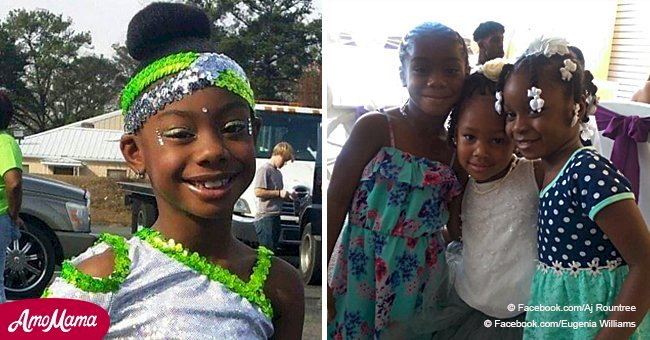 9-year-old girl dies by suicide after bullying
The parents of the girl who took her own life are speaking out against bullying and the dangerous consequences it entails.
Eugenia and Jimmie Williams, the parents of nine-year-old Madison "Maddie" Whitsett have blamed their daughter's suicide to a combination of bullying and Maddie's ADHD medication.
The fourth-grader was found dead after she hung herself in her own bedroom closet. Her mother found her and took her immediately to a hospital, where she died three days later.
Jimmie, who is a Birmingham Fire and Rescue Service Lieutenant and Maddie's stepfather, told the media outlet later that nothing seemed to be wrong about the little girl, who was always full of life. He told that she was even excited about going to a fast food restaurant with her mother.
Follow us on Twitter to learn more.
He further described the events of the tragic day, "Maddie loved Chick-fil-A and she was running through the house. Her mom called me, and we talked for a second. Then one of [Maddie's] friends called and they were talking."
Then Eugenia called out to her daughter telling her it was time to go to the restaurant. However, there was no response from her. So the unsuspecting mother went to Maddie's room and witnessed the heartrending sight.
The parents later came to know that Maddie had been through harassment from other children that day.
"We talked to one of her friends and Maddie had apparently had a bad day," Jimmie told AI. The friend said Maddie was bullied and she looked sad while she was being bullied."
Eugenia and Jimmie now hope to encourage others to avoid such a tragic situation. They have urged children to talk to adults whenever they are being picked on or they witness someone else being bullied.
Jimmie has also opined that bullying might be only one-half of the problem that led Maddie to her death. He explained that a few weeks before committing suicide, Maddie had started a medication for her ADHD which listed suicidal thoughts as a side effect.
The bereaved parents now wish to encourage other parents to monitor their children more closely to spot the warning signs early on.
Back in August, another nine-year-old from Denver also died by suicide in his own home after suffering bullying in school. The heartbroken mother later admitted that she had no idea her son was being bullied and was miserable.
Sadly, bullying is an experience all too common for many young children. While some them manage to speak out against it, others resort to more tragic measures after being emotionally distraught.
Please fill in your e-mail so we can share with you our top stories!