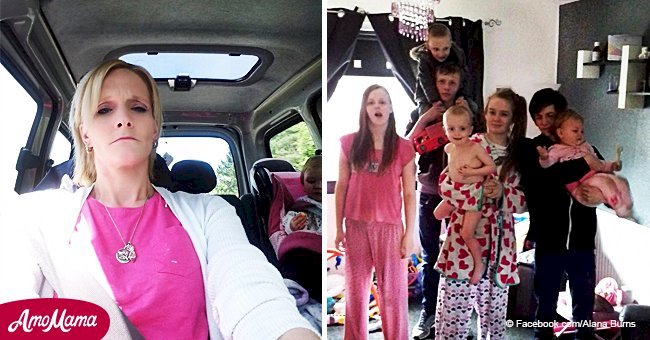 Single mum-of-seven who is pregnant with twins is begging to be rehoused from her flat
A mother of seven, who is also pregnant with twins, has demanded a bigger council house as her current dwelling is no longer fit for the family's living.
38-year-old Alana Burns has pleaded to be shifted from her current four-bedroom council apartment, where the family can only use three of the rooms because of leaks.
Burns has lamented against West Lothian Council in Bathgate, West Lothian for giving her a 'leaking' flat that is unsuitable for her and her family.
The woman has also complained about the fact that the family has got no television and her children cannot even go out to play.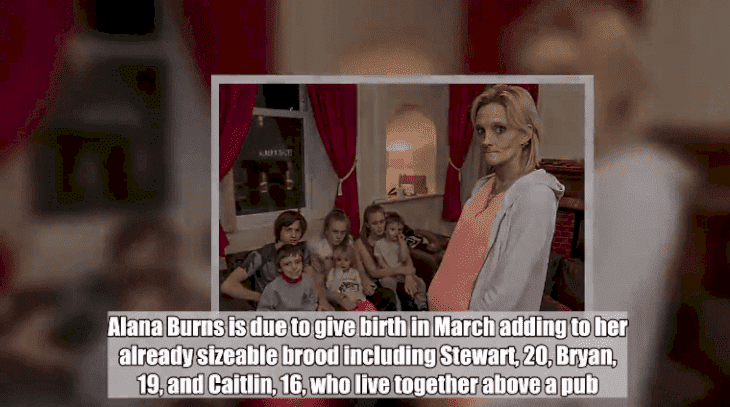 Source: YouTube/ Marylouise Mcmillian
Follow us on Twitter to learn more.
Living in a poor condition like this has also affected her relationship with some of her children, the struggling single mother complained. "My relationship with some of my children at breaking point," Daily Mail quoted Burns as stating.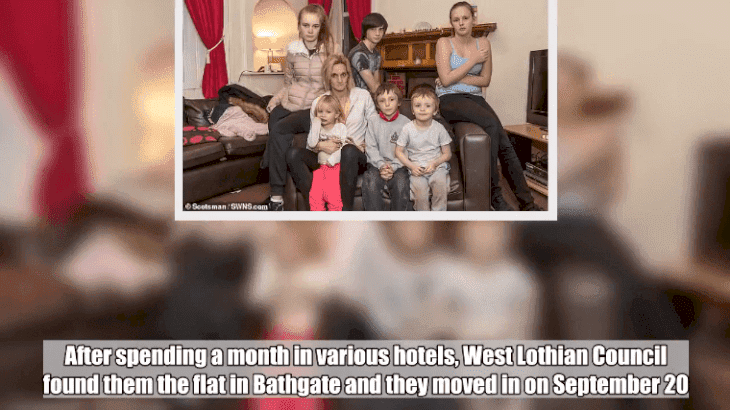 Source: YouTube/ Marylouise Mcmillian
She has four of her younger children – 15-year-old Leigh, seven-year-old Cayden, four-year-old Steven, and two-year-old Alisha – living with her in the same house. Her other three older children – 20-year-old Stewart, 19-year-old Bryan, and 16-year-old Caitlin – live together above a pub.
"The council has been out to the leak and said they'd get in touch with me, I have heard nothing. This has been going on for weeks and it needs sorting out," Burns further complained.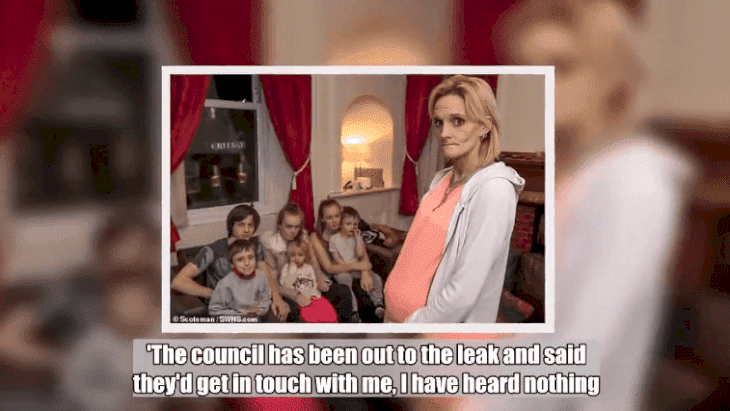 Source: YouTube/ Marylouise Mcmillian
She also showed worry for her children, whom she claims are living under unsafe conditions because of being squeezed into three bedrooms. She argued that they are eight people sharing three bedrooms, a condition which she termed "ridiculous."
"I just want to get out of this hell. I'd rather live anywhere else, as long as it is not in here. It has been really tough," Burns complained.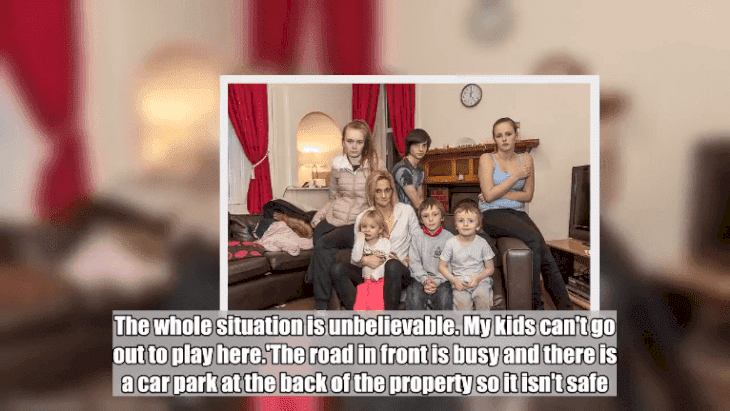 Source: YouTube/ Marylouise Mcmillian
Burns also complained about issues like uneven flooring, damaged ceilings, noisy neighbors, and not receiving any posts.
Prior to shifting into the council flat, the family was living in a private let in Livingston before her landlord sold the property and she was compelled to move out.
Being able to afford an apartment of one's own is still a big challenge in big cities. From people surviving on a nominal daily wage to even diplomats who have been elected to Congress, owning an apartment continues to be financially tough.
Please fill in your e-mail so we can share with you our top stories!