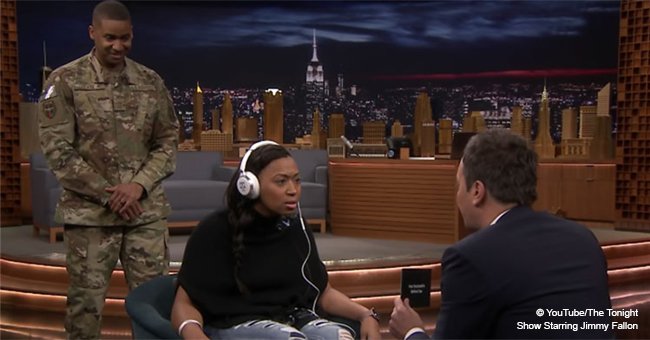 Jimmy Fallon invites unsuspecting woman for a 'game' but surprises her with husband's homecoming
TV host Jimmy Fallon commemorated Veterans Day with a special episode of "The Tonight Show" that featured an audience entirely comprised of veterans and their families, and he organized a surprise family reunion.
Fallon invited an audience member to play the Whisper Channel "randomly" choosing the participant by picking the lucky seat number 418, and after taking some time to come to terms with it, a woman joined him on the stage.
The chosen woman was clearly not comfortable with the attention, and her shy and confused behavior baffled Fallon, who couldn't stop laughing and told her that he had never seen anyone react like that in his life.
As soon as she got her act together, the woman revealed her name to be India Horne, and she shared that she was both a veteran and an active duty member of the US military. Read more on our Twitter account @amomama_usa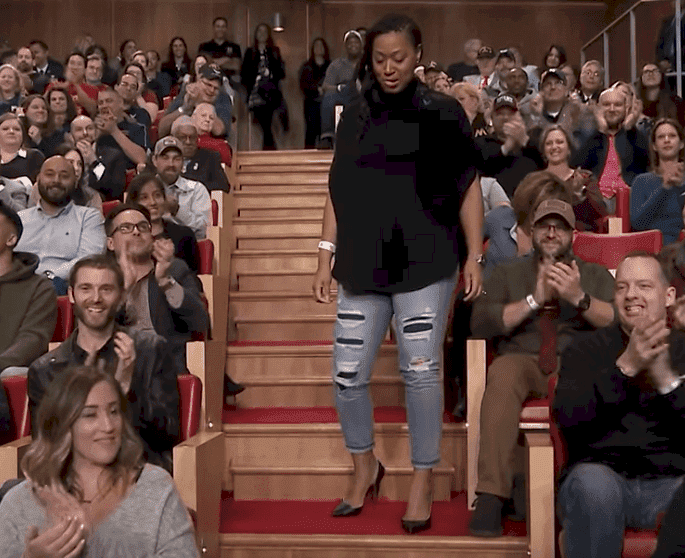 Source: Youtube/The Tonight Show with Jimmy Fallon
The host went on to ask Horne if any other person in her family was serving in the army, and she answered affirmatively, telling him that her husband was deployed away from home at the moment, completely unaware of what they had planned for her.
After this short introduction, Fallon and Horne took to their seats to play the game, which consists in one player putting on headphones playing loud music and trying to understand what the other one is whispering.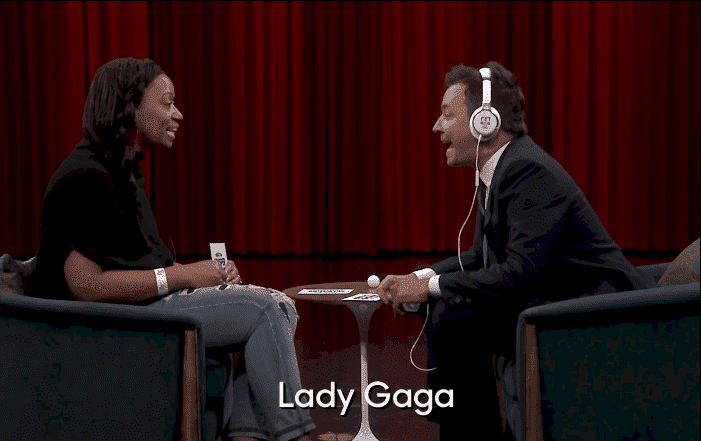 Source: Youtube/The Tonight Show with Jimmy Fallon
But it turned out that the entire thing was a cover to give Horn a beautiful surprise. After taking a couple of turns listening and whispering, Fallon got a card that had "your husband is behind you" written on it.
The comedian whispered the phrase a few times as a man in a military uniformed approached Horn from behind in silence, to avoid her from noticing his presence. Then, Fallon showed the card to Horne, who finally understood what was all about.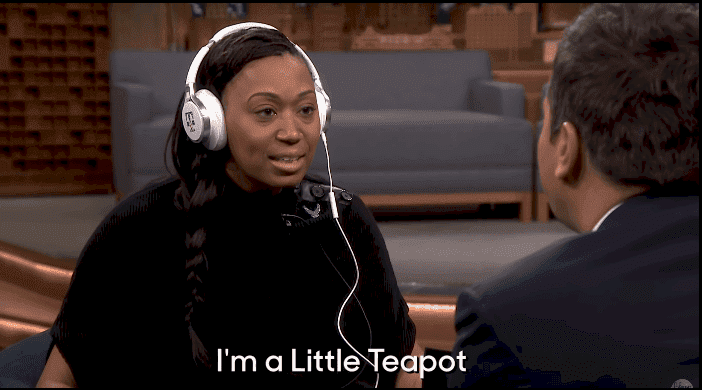 Source: Youtube/The Tonight Show with Jimmy Fallon
After reading the phrase out loud, Horn turned around to see her husband standing there, and she was very happy to see him and give him a kiss. "I was gonna get you one day," the amused husband told to his wife.
As if this wasn't a big enough of a surprise, Fallon then announced that in alliance with T-Mobile, they were going to contribute to the couple's charity project, covering all the costs to redo a military hospital intensive care family room.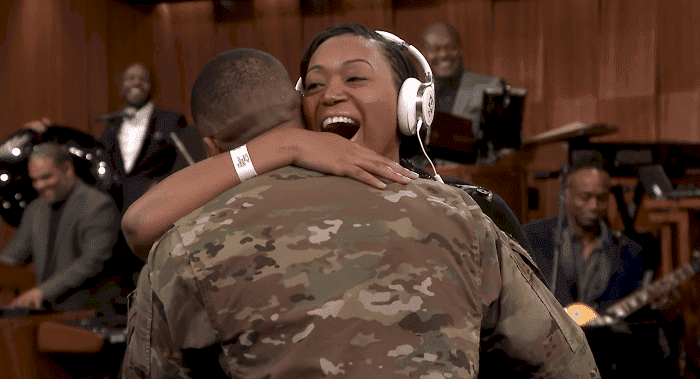 Source: Youtube/The Tonight Show with Jimmy Fallon
India and husband's Cory three children also were there to meet their father, who they had missed so much.
Most families are very proud to have one of their beloved members serving their country in the armed forces, but they also have to deal with them being away for long periods and risking their lives in zones of conflict.
That is military members' reunions with their families are so emotional, with videos of these beautiful and touching moments going viral every day.
Take for instance the case of a New Jersey man who had been deployed to Spain for eight months and when he learned that he was finally was going to be allowed to return home, he decided to give his parents a surprise.
With the help of friends back home, US Marine Dave Woodruff planned to appear before his parents while they were attending service at Christ the King Church in Deville.
A video of Woodruff was played at the church, with the officer wishing his father a happy birthday and saying how sorry he was for having missed his two previous birthdays because of his service.
After playing his loving message to his parents, Woodruff, who had been waiting in the car outside, showed up at the church's doorway, making his parents very happy with his unexpected arrival, and all of us cry in the process.
Please fill in your e-mail so we can share with you our top stories!