Andy Grammer visits girl in hospital and tries to sing, but she shows off her voice instead
Famous pop singer Andy Grammer, received a pleasant surprise from a talented girl when she visited Children's Health in Dallas, Texas.
Andy loves to infect everyone he can with his positivity while singing some of his most popular songs like "Fine By Me" and "Keep Your Head Up." For this reason, he is accustomed to visiting health centers regularly and share some quality time with the patients
According to a post made by the artist on his personal Facebook account, on Wednesday, November 15, Andy was at Children's Health in Dallas singing songs from room to room when he met a very special little girl.
Read more on our Twitter account @amomama_usa
"When I walked in to meet Kylah and asked if I could sing for her she replied, 'can I sing for you?' She then proceeded to touch my soul with her voice," Andy explained in the Facebook post.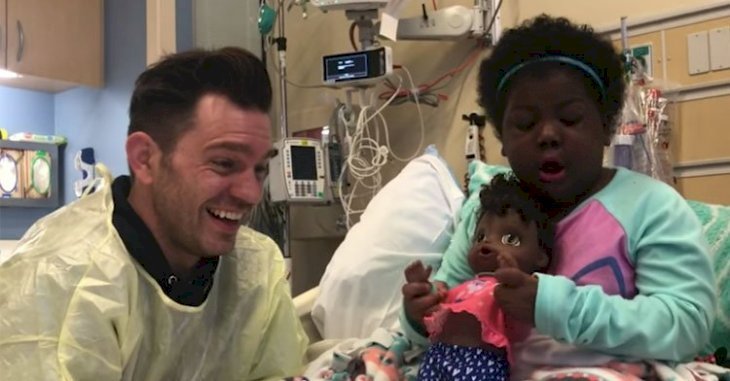 Apparently, Kylah made Andy carry his doll Emily and hug her before he could hear her sing. In the video, you can see Andy on the side of Kylah's bed while the little girl places on her Ipad the song she wants to sing.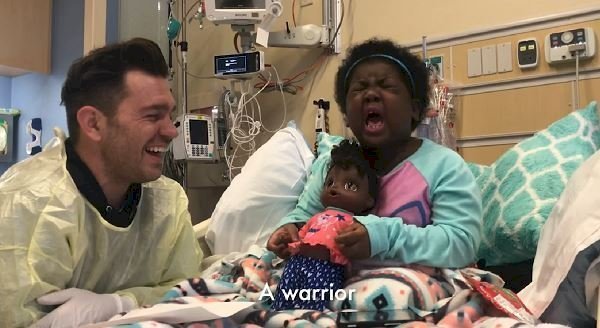 Andy never imagined that the little girl sitting in front of him would have so much talent; Kylah is a diamond in the rough. After listening to the little girl perform a piece of the song "I Believe" by Demi Lovato, Andy left with the hope of returning and bringing Kylah to the stage to sing with him.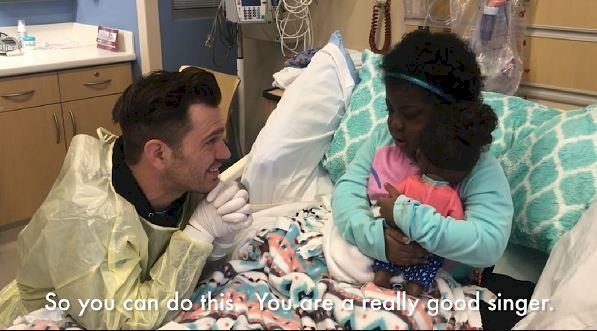 The video of this special moment was shared through social networks and has already reached more than 30 thousand views in just a few days. It is truly an inspiring moment that will make your day.
This story is just like when ten-year-old Collier Cash Rule became a viral sensation for his excellent talent after rocking out to some Metallica songs with Foo Fighters.
The lead singer asked if Collier played guitar. The boy responded that he loves Metallica songs and afterward started playing a cover of the band's hit song called "Enter Sandman." Collier quickly won over Grohl's heart as well as the audience.