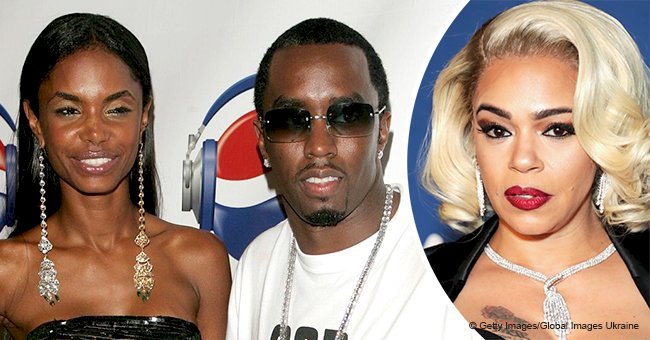 P. Diddy reportedly may be too distraught to deliver a eulogy at Kim Porter's funeral

Diddy recently confessed that he and the late Kim Porter were more than soulmates, and now, new reports claim the Hip Hop mogul may not be able to deliver a eulogy at her funeral.
The late model/actress who died last week is set to be buried on Saturday in Georgia, and TMZ is reporting that although it will be an elaborate affair, the father of her children may be unable to give a eulogy.
Apparently, Diddy would love to speak, but he's still so distraught and reeling from the shock of her sudden death that he's not sure he'd make it through.
HE'S BEEN "DEVASTATED"
This doesn't come as a surprise, as the "Bad Boy Entertainment" boss was said to be "devastated and shocked" not long after Porter's death. A source further disclosed:
"Diddy is devastated and shocked. He and Kim were still very close friends and co-parents even though their romantic relationship didn't work. They were still a family."
MORE THAN SOULMATES
On November 18, Diddy finally broke his silence over the passing of a phenomenal woman he dated on and off for 13 years.
"For the last three days, I've been trying to wake up out of this nightmare. But I haven't," he confessed on Instagram, before adding:
"I miss you so much. Today I'm going to pay tribute to you, I'm going to try and find the words to explain our unexplainable relationship. We were more than best friends, we were more than soulmates. WE WERE SOME OTHER [expletive]!! And I miss you so much. Super Black Love."
The next day, he shared another clip of their family and vowed to raise them as she taught him to.
TRIBUTES FOR A BEAUTIFUL SOUL
Porter's death on November 15 has been met with an outpouring of tributes and condolences from around the world. Celebrities and fans alike have been paying homage to the life of a woman who many describe as a beautiful soul.
MORE FUNERAL DETAILS
Other details about her funeral include a performance by singer Faith Evans. According to sources, Evans is happy to return the gesture for Diddy who supported her when she lost her ex-husband, Biggie, in 1997. Mary J. Blige will also be at the ceremony but is not expected to perform.
Per Diddy's request, Porter's body will arrive at the funeral in a horse-drawn carriage because she loved horses while she was alive.
Porter is survived by her four children- 20-year-old son, Christian, twin daughters, Jessie and D'Lila, 11, and Quincy Brown, her son from a previous relationship whom Diddy raised as his own.
Porter was aged 47.
Please fill in your e-mail so we can share with you our top stories!