Tyrese Gibson's ex-wife Norma reportedly 'refuses to work', claims 'living life' is her job now
Tyrese Gibson's legal battles with ex-wife Norma Gibson keeps making headlines. This time around, the woman in question allegedly stated in court that "living life" is her current occupation, and she refuses to get a job.
Tyrese Gibson is tired of his ex-wife leading a lavish lifestyle with his money.
They divorced in 2009 and have been battling in court over the custody of their now 11-year-old daughter Shayla for years.
Aside from asking her ex to pay for her divorce attorney fees, Norma also gets $10k monthly in child support from Tyrese, but the court-ordered child support deal also states the woman needs to find a job to become self-sufficient and start earning money by herself.
However, it seems like Norma is still living from the money she rakes up from Tyrese, and the actor recently snapped in court documents obtained by TMZ, where he asks Norma to provide receipts for her childcare expenses, as she's asking him to cover $25 per hour in nannies for Shayla.
Tyrese said he shouldn't be paying for Norma's childcare expenses unless she proved that she needed it because she was working and couldn't take care of their daughter.
However, Norma's answer was not what the actor expected.
LIVING HER BEST LIFE WITHOUT EARNING A PENNY
When Gibson's attorneys asked Norma what was she doing on August 21, a day in which she racked up 7 hours of childcare, the woman simply replied that she was busy "living life."
And she added "I am working. I am working on my book. I am working on my life. I am running errands at home," as reported by TMZ.
Tyrese, 39, and his lawyers believe that Norma doesn't feel the need of taking responsibility for her life and start earning her own money to help raise Shayla because Tyrese is a wealthy entertainer and, somehow, she feels entitled to his salary.
MONEY PROBLEMS
But the "Fast & Furious" star recent financial issues have been made public. Earlier this year he revealed in court documents that he was earning $51K a month, but his expenses reached $114K monthly, including his mortgage, child care, groceries, utilities, and child support payments to Norma.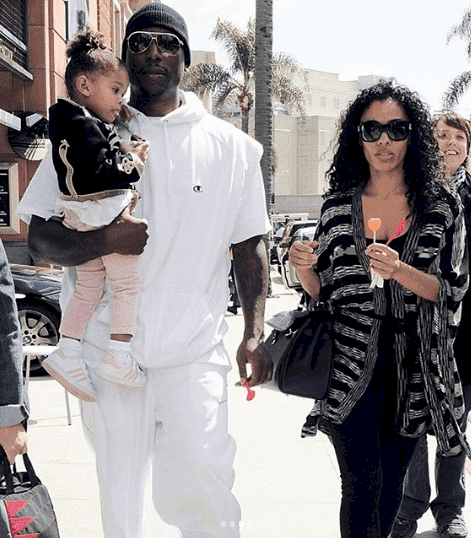 He also revealed that in less than a year, his savings went from $800k in cash to just $130k.
On top of that, the actor blamed Norma for the fact that job offers were scarce for him, blaming the situation on the bad reputation he earned when she accused him of domestic violence last year.
A LIGHT AMONG THE DARKNESS
However, not all is bad for Gibson, as he welcomed a second daughter last month with his second wife, Samantha Lee.
The baby girl, Soraya, was officially introduced to the world through Tyrese's Instagram account, where he shared a series of pics from the newborn's professional photoshoot.
"After embracing her love and joy for the last 2 weeks we decided to share our answered prayer," he wrote in the caption. "We're convinced that 'God must have spent a little more time on her.'"
Shayla is also enjoying her time as a big sister, and while Tyrese and her mom fight in court, all is love at home with the new baby.