Rasheeda Frost and her famous friends criticized for smiling in pics during Kim Porter funeral
Rasheeda Frost, the wife of Kirk Frost, shared a slideshow with images and videos taken during Kim Porter's funeral. Her followers sent backlash over the joy she and her friends showed.
The first photo of the slideshow portrayed the tombstone that read, "Kim Porter Dec, 15 1970 Nov, 15 2018." Next, there was a video of some colorful fireworks. In the third, fourth, and fifth image Rasheeda posed with other celebrities, including Kandi Burruss, Toya Wright, and NeNe Leakes.
All of them were smiling at the camera wearing mostly black outfits. Even though the reality stars probably didn't mean it, a lot of people considered that it was insensible and they took to the comment section to share their thoughts.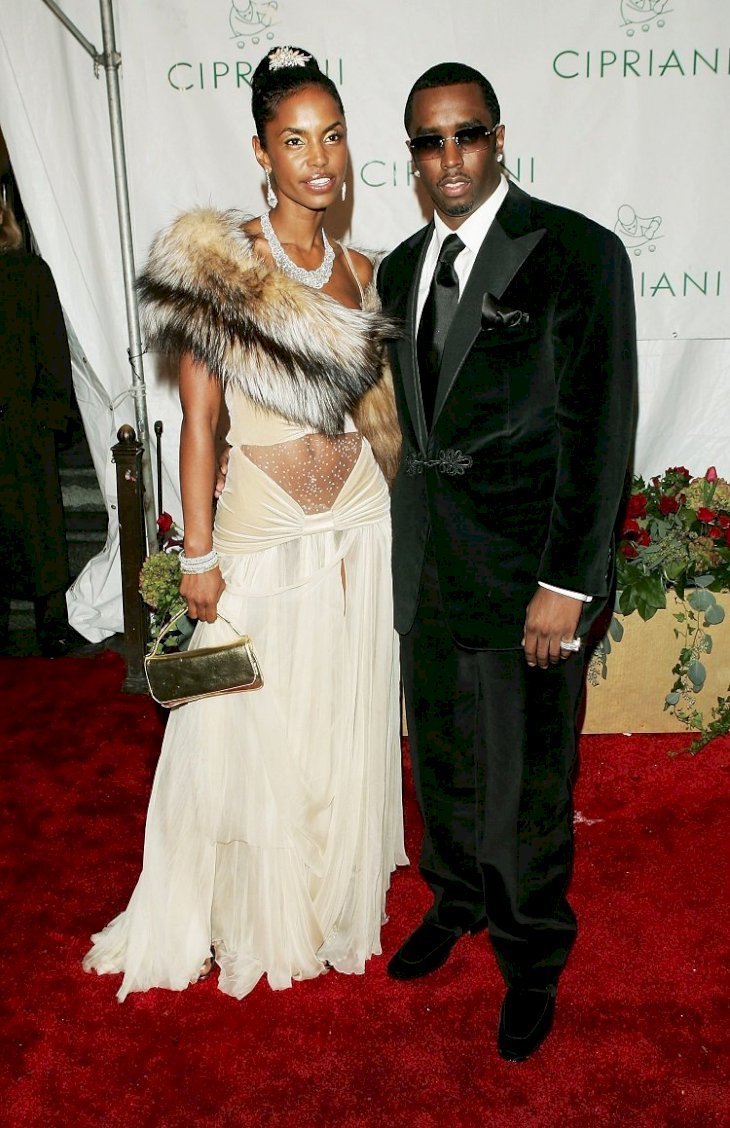 PEOPLE'S REACTION
"you're crazy for real this is a party or a funeral???? DISRESPECTFUL end of the story come on!!!! I'm not with the taking pictures. But laughing after and celebrating who does that? [sic]" wrote one user.
"Rip but smiling..awkward [sic]" pointed out another one.
"This is disrespectful. Y'all made her passing about y'all. Most of y'all are dressed like you're going to an event. Ghetto!! [sic]" added a third one.
KIM'S PASSING
On November 15, officers got the alert that Kim was unresponsive in her home at Toluca Lake, California. The call came in as a cardiac arrest, and she was declared dead at 11:40 a.m. local time.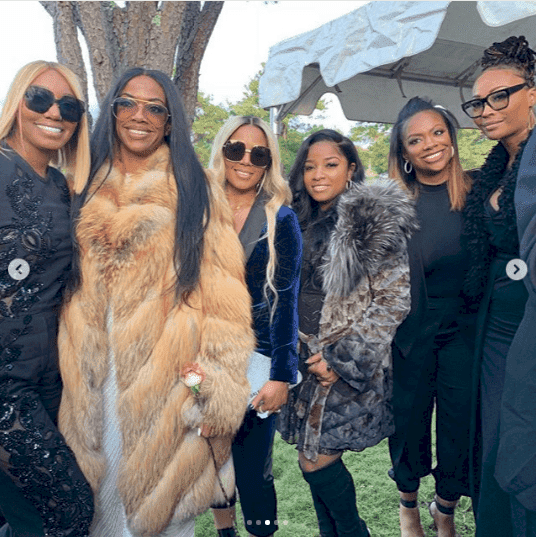 However, the reasons for Kim's passing are still a mystery. Even though the Los Angeles County Medical Examiner-Coroner already released her death certificate, it didn't clear up anything.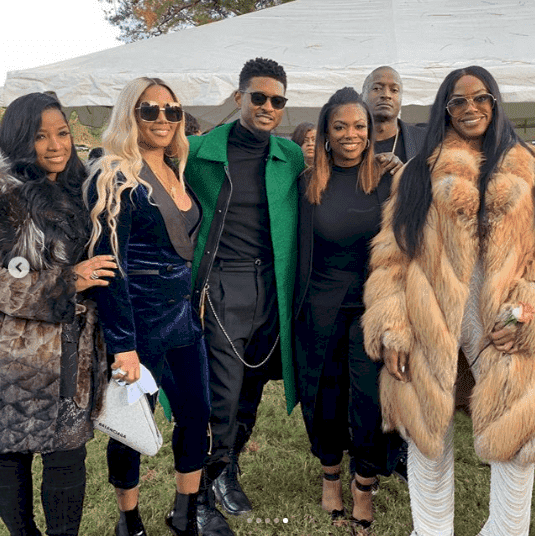 "On Nov. 16, an autopsy was performed on Porter. The cause of death was deferred pending additional tests. Porter's body has since been released from our facility," a spokesperson for the Los Angeles County Medical Examiner-Coroner said in a statement on November 19.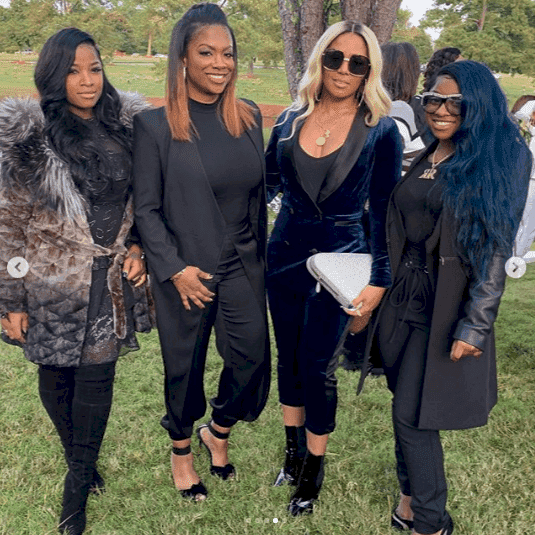 DIDDY'S EULOGY
TMZ released audio recorded on November 24 during Kim's service at Cascade Hills Church in her hometown of Columbus, Georgia, showing Diddy – who was Kim's partner for several years – delivering an emotional eulogy. Among the things the rapper said, he admitted that Kim helped him battle depression and how to love.
"From the top of the year, I was going through a real dark time and was really depressed … and she would come over and make sure (I was OK). We wasn't together like that, but she was that type of person [sic]," revealed Diddy.