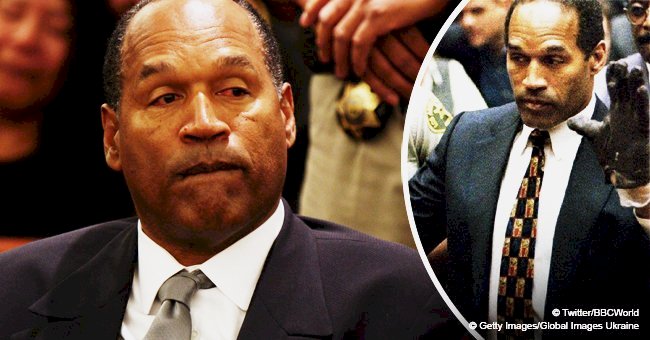 OJ Simpson's former manager claims he is guilty & 'had at least one accomplice' in murders
O.J. Simpson's former manager, Norman Pardo claims he is guilty. He also claims OJ had accomplices to commit the murder.
Pardo is making a documentary about the infamous murders. He is also introducing the idea that Simpson "didn't act alone."
Pardo describes himself as a friend of the NFL-great-turned-con. He worked with O.J. for nearly 20 years after his acquittal.
He has spent the last four years developing the film about the murders. The film's co-executive producer is Dylan Howard.
The ex-manager claims to be in possession of about 70 hours of previously unseen footage of Simpson. Pardo's series is apparently based on findings from a team of 'internationally renowned' criminal investigators, experts and lawyers.
"For the first time, the most thorough investigation into the murder ever conducted will be shared with America," said Pardo
He plans to pitch the series to networks and streaming services next week. The series comes 25 years after the infamous deaths of Brown and Goldman.
Now, 71 years old, Simpson was released from a Nevada prison in October 2017. He had been serving nine years for a botched hotel-room heist in Las Vegas in 2007.
He previously avoided conviction and prison time after he was charged for killings of his wife and her friend. He was acquitted for the crimes in 1995l.
However, the accusations caused Simpson to fall from grace. Especially after he was arrested after he led the police on the famous Ford Bronco chase on California freeways.
The trial that followed became a live-TV sensation. It fascinated viewers and created debates about race, police and celebrity justice.
While the jury acquitted him, many maintained that he was guilty. Two years after the trial, Simpson was found liable in civil court for the killings.
As a result, he was ordered to pay $33.5 million to the survivors. This including his children and Goldman's family.
It's not the first time since then that controversy has risen against OJ. Recently people were shocked when an interview from 2006 resurfaced which many people considered it a blunt confession regarding the 1994 murders.
Please fill in your e-mail so we can share with you our top stories!