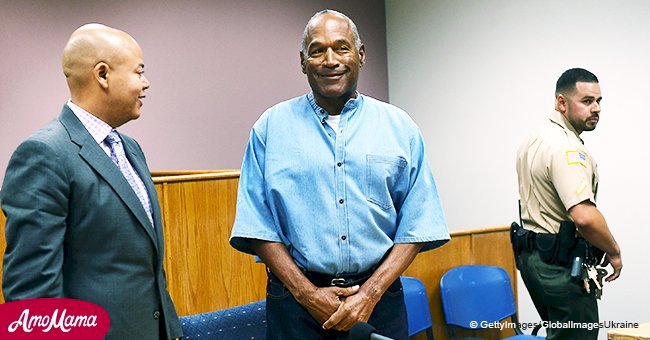 OJ Simpson 'didn't act alone' in murders, ex-manager claims he had at least one accomplice
Former NFL star O.J. Simpson's ex-manager, Norman Pardo, is making a documentary about the infamous murders. This week he revealed that Simpson "didn't act alone" in the murders he was convicted of.
Pardo worked with Simpson for nearly 20 years after his acquittal. He hopes to release the documentary in time for the 25th anniversary of the murders.
Norman Pardo is O.J. Simpson's former manager who describes himself as his friend. He has been developing the documentary about the Simpson, 71, case for 4 years with co-executive producer Dylan Howard.
Next week the series will be pitched to Netflix, other streaming services, cable, and premium networks. It's planned to coincide with the 25th anniversary of the homicides of Nicole Brown and her friend Ron Goldman.
For more on this story go to our Twitter account @amomama_usa. Pardo stated:
"For the first time, the most thorough investigation into the murder ever conducted will be shared with America."
He claimed to possess more than 70 hours of video of Simpson that nobody has seen. The former manager said: "We have assembled a team of internationally renowned criminal investigators, experts, and lawyers."
He added:
"And they believe they can not only prove Simpson was involved in their deaths — but for the first time reveal he had at least one accomplice."
Howard is the person behind the Discovery ID crime series "An American Murder Mystery" and the Reelz series "National Enquirer Investigates." In October 2017, Simpson was released from a Nevada prison after serving 9 years in prison.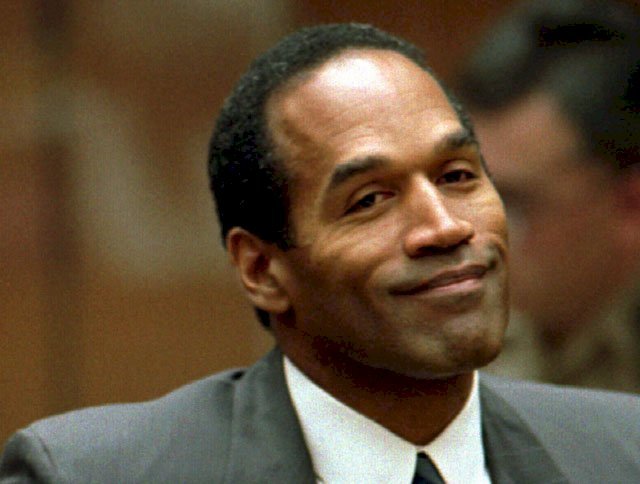 Source: Flickr/Charles LeBlanc
He was eventually convicted of a botched 2007 hotel-room heist in Las Vegas. The former NFL player was also accused of killing his wife, Brown and her friend after his 1995 acquittal.
His trial became a live-TV sensation with many viewers tuning in to watch the case unfold. Part of his testimony involved a bloody glove that didn't fit.
People debated how the case was about race, the police, and celebrities being brought to justice. After being acquitted he was found liable in civil court for the killings two years later.
Simpson was ordered to pay $33.5 million to survivors, including his children and Goldman's family.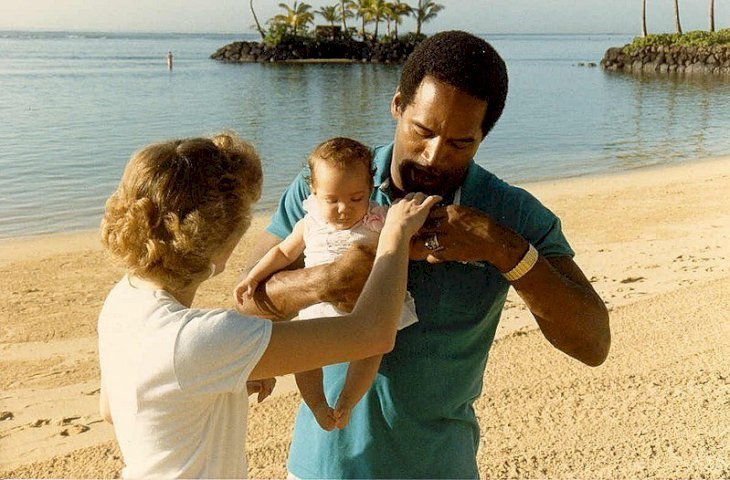 Source: Wikipedia.org
This week, the fallen football star was seen at Oak & Stone pizza restaurant and jazz club Ruby's Elixir in downtown St. Petersburg, Florida. Simpson is on an out-of-state travel permit that will last through Sunday.
Reports state that he will probably visit his children Justin and Sydney Simpson, who both live in the city.
Please fill in your e-mail so we can share with you our top stories!