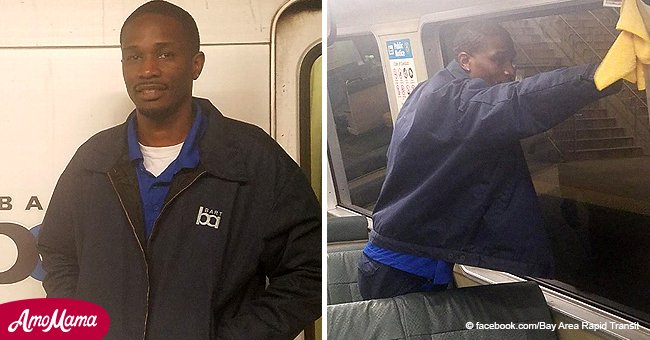 Man hailed as a hero for saving a rider's life after he was found unconscious on a train
Vincent Seals had been hailed a hero after saving the life of an unconscious passenger on a train. For Seals, he is not a hero. He said it was just right timing that he was there that night.
The man had been cleaning subway cars and was not supposed to be there when the incident happened. He was on a day off and was out eating with his family. Although, fate decided that he had to take an extra shift that day.
It has almost been a year since Seals started working at the Millbrae station of the Bay Area Rapid Transit (BART) subway system located in California's Bay Area. At the time of the incident, the staff was short-handed, and he was asked to cover a shift at the Dublin-Pleasanton station.
Seals hesitated at first, but eventually, he agreed. It was fortunate that he did since he ended up saving the life of a 20-year-old by performing CPR.
"I need you to breathe, follow my voice, come to me, breathe, breathe. That's what I kept telling him."
Follow us on Twitter at AmoMama USA for more details and updates.
The man was busy cleaning when he suddenly heard one of his co-workers screaming and asking for help at the first train car. He rushed towards the voice and discovered that there was an unconscious man, slumped over his seat with his lips already blue.
Speaking with ABC7 News, Seals recalled, "I can't say what made me take action, but when I saw him, and I see his eyes in the back of his head I just immediately jumped in there and I had to do something."
In BART's Facebook page, he described the flow of events during that night. Seals first checked his pulse and placed his ear by the unconscious man's mouth to see if he was breathing. The BART employee said he heard and felt nothing. From that point, Seals decided to lay the man on the floor and started CPR.
"I need you to breathe, follow my voice, come to me, breathe, breathe. That's what I kept telling him," said Seals.
Seals had learned CPR at his previous job, and he never stopped until he saw that the man was gaining consciousness.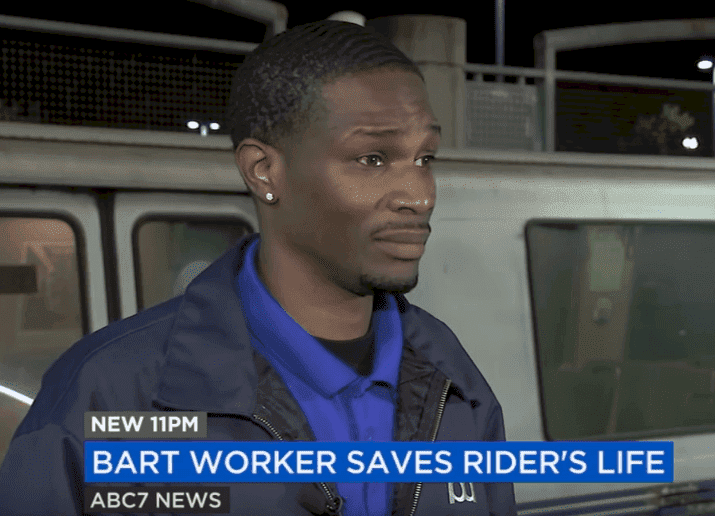 Source: YouTube/ ABC7 News Bay Area
He and another BART officer worked together to stabilize the man's condition until paramedics had arrived. They rushed the 20-year-old man to the hospital.
While most people describe Seals' act as heroic, he said the credit goes to the passenger. He said, "He's the hero because he's the one that had to be determined. He wanted to live, he wanted to survive, and I was happy I gave him that opportunity to fight."
Meanwhile, a teenage man had already died for 45 minutes, but his sister refused to say goodbye and did everything to save his life.
The sister called 911 and did chest compressions while waiting for help to arrive. Paramedics came to the house after ten minutes and they took over. It took them 45 minutes to rescue the 19-year-old man.
Please fill in your e-mail so we can share with you our top stories!