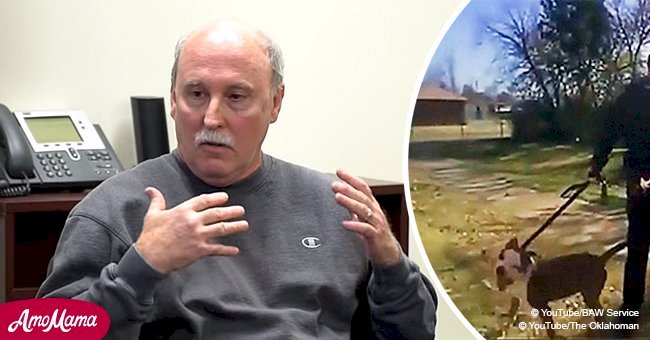 Brave teacher filmed shielding students and holding down a pit bull in elementary school attack
A pit bull entered Fillmore Elementary School in Oklahoma City and attacked, injuring 12 children between the third and fourth grades who were in their rest time.
In the playground of Fillmore Elementary in Oklahoma City, there were 28 children and three teachers at the time of the brutal animal attack, agents from the city's Fire Department told KFOR-4.
"The dog came in and started attacking some of the children and, of course, the children started screaming and panicking, which provoked the dog and scared him even more," Captain David Macy told FOX25. "His natural instinct was to keep biting and chasing the children."
One of the teachers armed himself with courage and threw himself over the enraged animal, which was about to enter the school building, subjugating it until the animal control officers arrived.
There is a bodycam footage of the attack scene where we can see Lee Hughes holding the dog until police officers arrived. Read more on our Twitter account @amomama_usa.
The brave man, who is a special education teacher, detailed "I had him trapped and put my arms closed around his head so he could not move. They all did what they had to do. "
Five children were transferred to a hospital center by ambulance, while seven others were taken by their parents. However, none of the bite wounds are critical, according to doctors.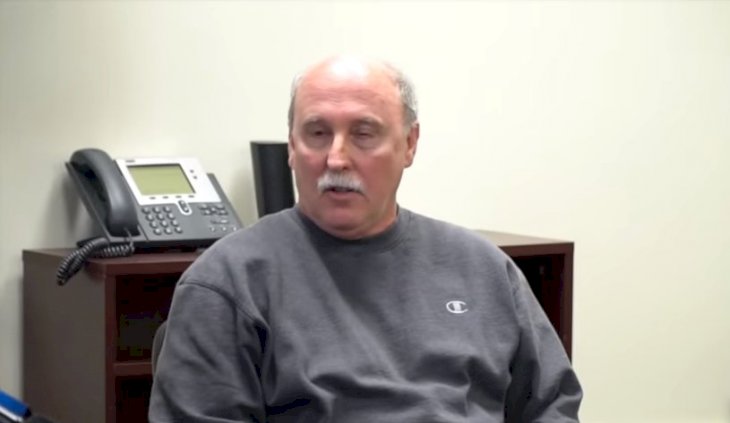 Source: youtube \ The Oklahoman
The attack was reported on the school district's Twitter account. School district officials have stated that the dog was able to enter the school because the school gate was open.

Source: twitter.com/dogsbite
As for the dog, authorities would proceed to perform rabies tests. If the owner of the dog comes to light, he could be taken to court and charged with having a dangerous animal. In case of being considered a danger, the dog could be sacrificed.

Source: twitter.com/dogsbite
This pitbull attack reminds us of the tragic story of the less-than-a-month-old Reuben McNulty; he is in critical condition at the Addenbrooke's Hospital in Cambridge, the UK, following an attack by a Staffordshire bull terrier in his home on November 18.
While the family said that the two Staffordshire Bull Terriers owned by the couple, named Fizz and Dotty were docile animals and never showed any dangerous behavior before, some neighbors seem to have a different opinion.
Under UK law, an individual could face an unlimited fine and/or be sent to jail up to six months if their dog gets out of control and becomes a danger to others.
Please fill in your e-mail so we can share with you our top stories!