8-year-old girl became a professional barber, gives free haircuts to neighborhood kids
She was the youngest student and the only female in training school. Now she's giving free haircuts to neighborhood kids and hopes to cut the hair of a particular celebrity.
Neijae Graham-Henries never thought of cutting hair, until she accompanied her brother to the Junior Barber Academy in North Philadelphia to learn about training. After orientation, her brother decided he didn't want to cut hair after all, but Neijae thought otherwise.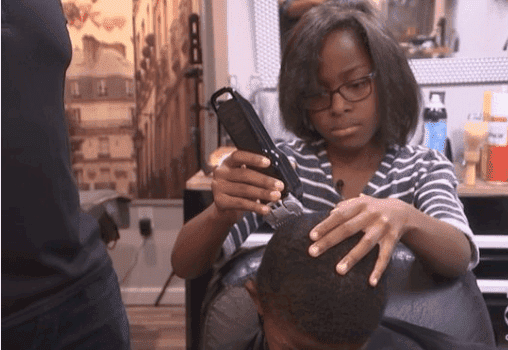 Her mother, Jamie Graham, told CBS Philly:
"When we came back home, she saw some of the information on social media and she said, 'Mom, he doesn't want to do it, I'll give it a go.'"
Neijae was seven at the time and wasn't even in second grade yet.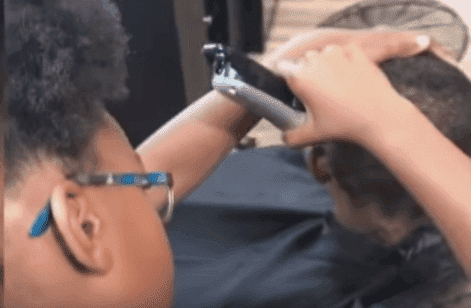 Michael Boone, the owner of the Academy, confirmed that she was his youngest trainee, adding:
"I never expect to see a young lady in my class, but she was eager to learn, and I gave her the same guidance I'd give my older students."
Neijae went through the six-week course and received a certificate at the end of her training. "It seemed kind of hard at first, then easy," she recalled.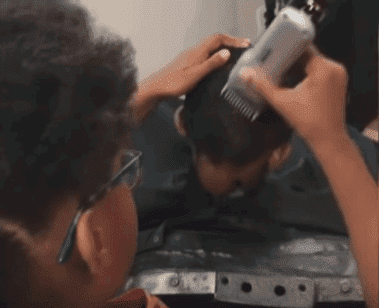 Jamie added:
"She wasn't intimidated because she was the youngest student and she was not intimidated because she was the only female."
Not long after she got her credentials, Neijae's skills were put to the test, and she did not disappoint. There was a back-to-school event in her community, which involved children getting free haircuts from Michael's barber shop. Neijae joined in and helped her former teacher give free haircuts to between 300 to 400 children.
Asides having a heart for charity, Neijae also hopes to cut hair for the famous someday, and there's one celebrity, in particular, she has her eye on.
"Donald Trump, he has too much long hair, so I would cut it," said the Pro Barber.
Jamie couldn't be prouder of her driven child. She admitted:  
"It was really exciting for me to see her go after something that she really wanted to do. I'm hoping she can take that same attitude and that same focus and energy throughout her life."
HAIRCUT GONE WRONG
We previously brought you the story of a young boy that went viral for messing up his haircut. The father of the young barber confirmed that his son knew how to give a haircut and had done it for him countless times. Unfortunately, when the time came to give himself a haircut, the young barber experienced an epic fail.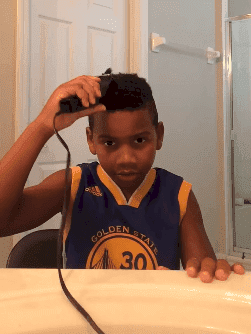 What was left of his hair -- and his reaction to the whole thing -- is better seen than described. Click here for the story and video.