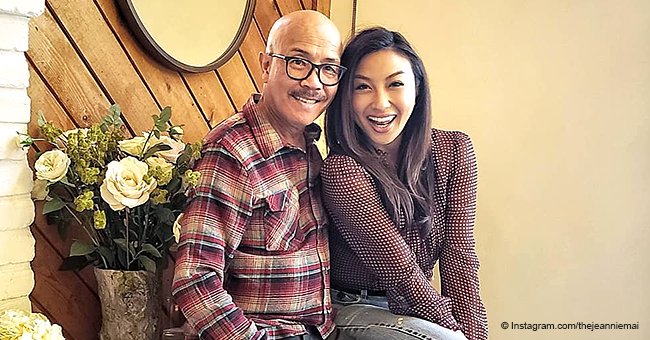 'The Real' co-host Jeannie Mai shares rare photo of her dad who could be her twin
Jeannie Mai took to Instagram to delight fans with a series of pictures and videos of her adorable dad, James Mai, and fans think they could pass as siblings.
Papa Mai is stealing hearts all over Instagram after his daughter posted several hilarious videos of the man trying to get Alexa, the Amazon Echo speaker, to play some old school music from his native Vietnam.
In the clips, Papa Mai is seen wearing a yellow t-shirt while trying to get the device to recognize his commands, but failing every time and just bursting into giggles while Jeannie records him with her phone.
Jeannie also shared a beautiful photo with the man, something unusual since it seems like, unlike Mama Mai, James prefers to keep himself out of the spotlight.
LOOKING LIKE SIBLINGS
In the pic, Jeannie is rocking a long-sleeve plaid shirt, cuffed jeans, and black boots. Papa Mai is matching with his famous daughter, also wearing a plaid shirt in similar colors, dark grey pants, and black dress shoes.
"Anyone else notices your traits become more like that of your parents as you get older?" Jeannie started her caption, and continued:
"My lit, child-like spirit of Jenay is obvi from @themamamai but my introvert, serene side is all day Papa Mai. (Special folks get to see that) Man, no words to describe my dad. Jussa vibe…if the Oldies could play in the background. Suhhhwipe #AlexaspeakVietnamese #PapaMai."
Fans of the talk show host took to her comment section to gush about Papa Mai, stating how handsome he is and how much Jeannie resembles him.
"He's handsome and looks very young; you could pass as siblings, great genes. It's a beautiful picture," one user wrote.
Another added, "This explains why you're so gorgeous @thejeanniemai, you have beautiful parents! Love this "Daddy's girl." And a third one said "Thank you for sharing this with all of us. Your father is amazing and the relationship you both share is beautiful."
EMBRACING HER CULTURAL HERITAGE
Jeannie is known for embracing her Vietnamese inheritance, and she always tries to highlight some of the traditions her parents passed down on her. Even though she was born and raised in San Jose, California, Mai has always been connected with her Asian roots.
"There are several different traits that make up a person's identity," Jeannie told NBC.
"For me, being Vietnamese American is the entirety of who I am. My entire knowledge today is based on the understanding that my mom came here [from Vietnam] by boat, and how the U.S. Navy rescued my family. Embracing my origin has made me the confident and grateful person I am."
JEANNIE'S BIGGEST SUPPORT
Mai's family has been one of her biggest support in the past year, as she got involved in an ugly divorce battle with Freddy Harteis. She first shared the news on October 2017, and just six months later, Harteis announced he was expecting his first child with girlfriend Linsey Toole.
In 2014, Jeannie opened up on "The Real" about not wanting to have kids and the toll that her decision was taking on her marriage.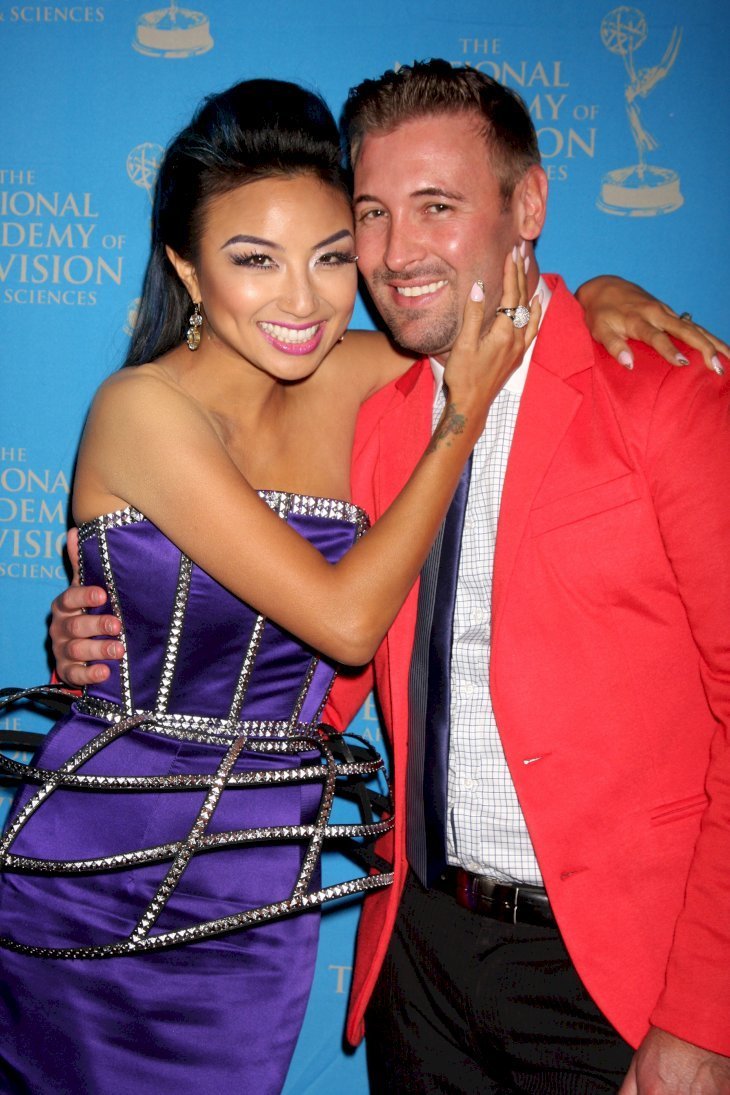 Source: Shutterstock
"I guess it's just really hard because I can't just have a child for another person, and you don't have a child to save your marriage," she stated. "But we are in love, and we are enjoying life, and he's my Freddy, and I'm his Jeannie, and we don't have any other problems except that, which, you never know what could happen in the future."
Hartei's daughter, Emersyn Rose, was born last month. Jeannie hasn't talked about the baby publicly.
Please fill in your e-mail so we can share with you our top stories!