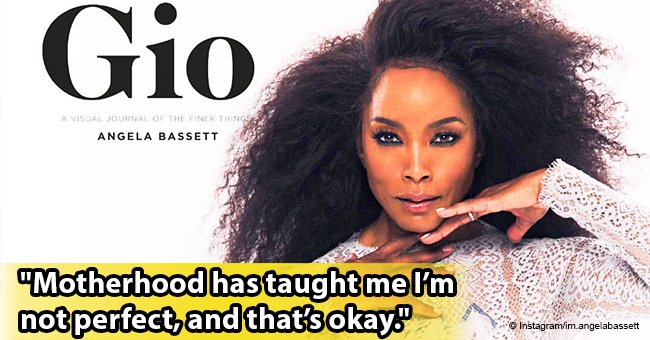 Angela Bassett, 60, flaunts perfect body for Gio cover & talks about motherhood in new interview
Angela Bassett, the actress best known for "What's Love Got to Do with It," was on the cover of the Gio magazine. She addressed motherhood in the interview.
In the pic, the 60-year-old woman looked ageless in a form-fitted white dress and beautiful, messy hair. One of the most striking aspects of the post was her stunning figure.
Apart from the photos, Gio interviewed her, wherein she talked about different aspects of her life, including her inspiration, her trips, and the pieces of advice she has received. One of the topics that attracted more attention, though, was her thoughts on motherhood.
Angela was asked about what she would like her legacy to be, to what the actress revealed that she wanted others to think of her as a woman of faith, a loving mother who instilled positive values in his children, and an actress "whose body of work gave people joy and filled their spirits."
Later, Angela said that motherhood taught her that she is not perfect and that it was okay. "Perfection isn't required for parents. Instead, I'm driven to work hard every day to be the best example I can be for my children," admitted the actress.
After that, Angela set clear that her children have taught her patience and to feel the deepest love a person can have for another human being.
One of the things the actress talked about was her favorite trip. For her 20th marriage anniversary, she and her husband, Courtney B. Vance, took their children and some friends on an RV road trip from Los Angeles to Sedona, Arizona.
The 60-year-old woman looked ageless in a form-fitted white dress and beautiful, messy hair.
"The kids are busy now with their own activities, and Courtney and I are often working in various parts of the world, so it was wonderful to have this time together to celebrate our family," said Angela.
The "Black Panther" star has been married to actor Courtney B. Vance since 1997. On January 27, 2006, they welcomed to their family via surrogate twin children, son Slater Josiah and daughter Bronwyn Golden.
In September this year, the couple was spotted on a night out for the Los Angeles Philharmonic's opening night concert and gala. For that outing, Angela put on a glittering white pantsuit, minimal Makeup, turquoise earrings, and a white clutch. Her husband, on the other hand, put on a grey suit in black glasses.
At the moment, the actress is focused on her role as Sergeant Athena Grant in the TV series "9-1-1," as well as the film "Otherhood," which is expected to hit the theaters in 2019.
Please fill in your e-mail so we can share with you our top stories!