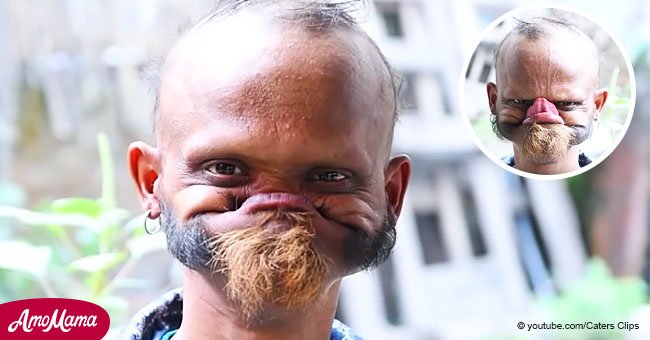 Man with 'bizarre talent' reveals how he can lick his own forehead

While most people can barely reach their noses with their tongues, this man can actually lick his own forehead, although he tries not to do it often to avoid frightening the children.
A video posted on YouTube shows Yagya Bahadur Katuwal, 35, from Urlabari, Nepal, who works on a local school bus, demonstrating his incredible ability to move his face in a particular way.
His strange talent has made him a celebrity in his native country after one of his friends published a video of him on social media.
Yagya states that he has the longest tongue in the world and that he is the only person in the world who can lick his forehead, but he was warned not to show his ability at work, as students get scared.
"I think I look good like that, I can cover my nose with my lips, lick my forehead and make the sound of a bullet, he said." Read more on our Twitter account @amomama_usa
"If I had to act in a horror movie, I would not need makeup like other actors to scare people," he joked.
The Asian man wants to set a Guinness World Record for being able to cover his nose with his lips while licking his forehead.
According to the publication by Caters News, Puskar Nepal, who filmed the video in November, stated that his friend is in good physical and mental condition and that from an early age he discovered what he was capable of doing.
"He only has one tooth and that's what makes him capable of doing that: his skills are strange but incredible," he said.
Although Yagya's ability is quite particular, he is not the only one able to do something amazing with his tongue, and a young woman from Florida is proof of that.
Gerkary Bracho, a 20-year-old from Florida, is able to perform amazing feats with her extraordinary and long tongue, and can even lick her elbow, her eyes, the tip of her nose, and any of her nostrils.
According to what was published by Telegraph, Bracho seems to be quite proud of that part of her body, and the number of photos and videos posted on her social media proves it.
It is thought that his tongue is more than 10 cm long, having more length than that of Gene Simmons of Kiss, and possibly the length of the world record.
This story reminds us of a dog with an unusual talent for her species; she can paint. Ivy is a very talented Australian Shepherd who has been labeled by people on the Internet as "Paw-casso" after videos of her painting skills went viral.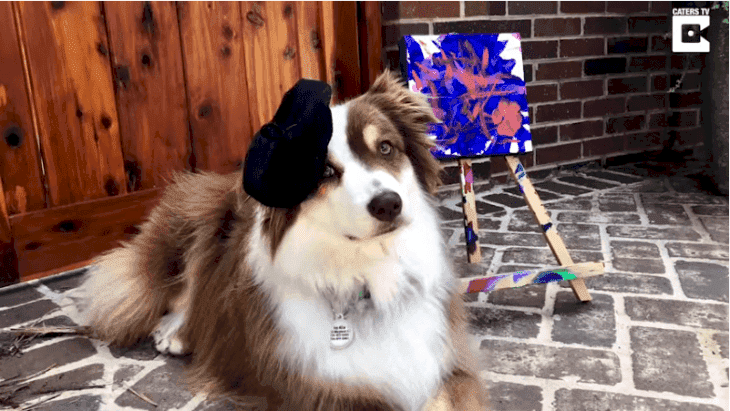 Source: YouTube/Caters Clips
Please fill in your e-mail so we can share with you our top stories!