Erin Moran's Husband Defended Her after Death Saying She Did Not Die from Overdose – Inside Her Final Days
Erin Marie Moran Fleischmann, aka Erin Moran, was an actress born in Burbank on October 18, 1960, and died in Corydon on April 22, 2017. The famous child actress gave life to Joanie Cunningham in "Happy Days" and died at 56.
Moran was from a very large family, and despite being married twice, she never had children. The first marriage was in 1987 to Rocky Ferguson, and in 1993, she married Steve Fleischmann.
The 70s generation, lovers of television, and everyone who knew Erin Moran was affected by the sad news. After her death, her husband, Steve Fleischmann, explained details of the "Happy Days" actress' death in a moving letter.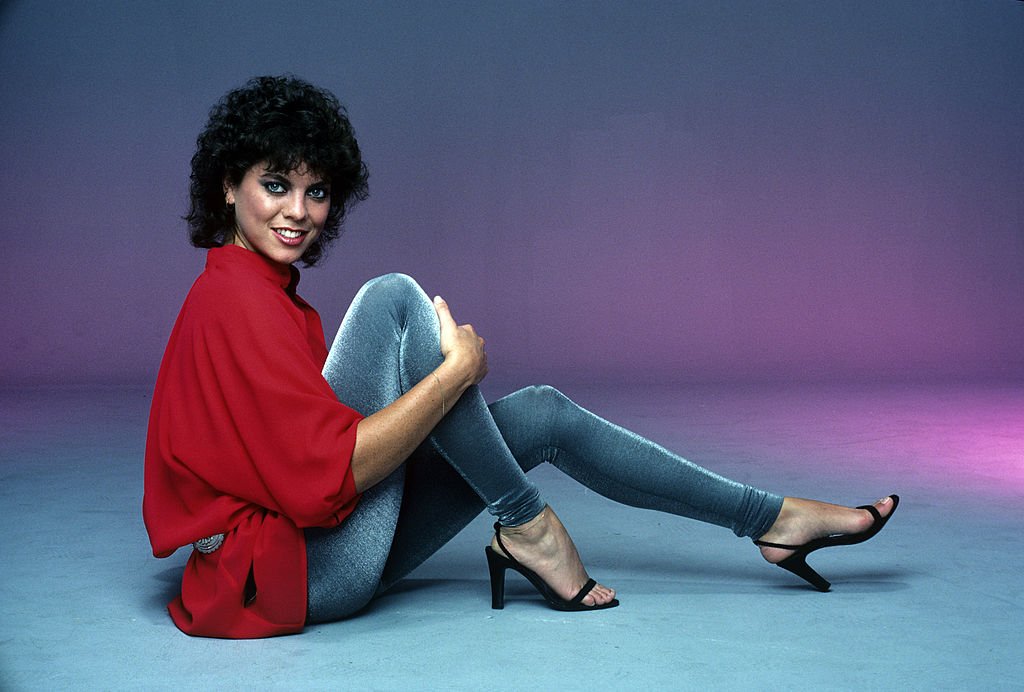 MORAN'S DEATH
At first, there was talk of an overdose by the "Happy Days" actress, but it wasn't drugs that took her away. Moran had stage 4 cancer diagnosed too late and had already affected her spleen, lungs, and brain.
The disease killed the Joanie Cunningham actress from "Happy Days" and not an overdose from drugs, as speculated immediately after her death.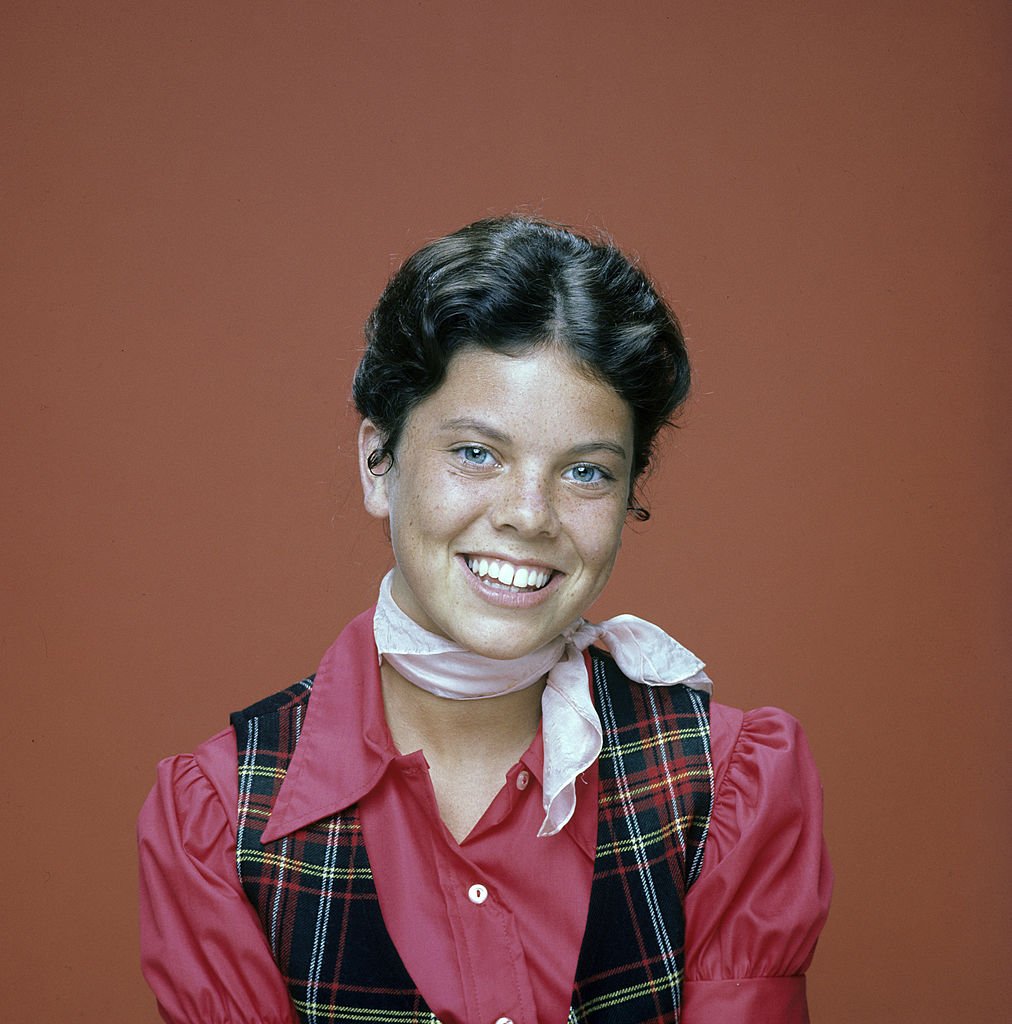 THE SPECULATIONS
After "Happy Days," there were reports that Erin Moran's professional life had collapsed. There were speculations that her appearances in films and series had not been enough to maintain the standard of living she had in the past.
This drove the actress to start living in a trailer in the backyard of her mother-in-law's house. After her death, there were also stories that social workers found the actress in her Indiana home.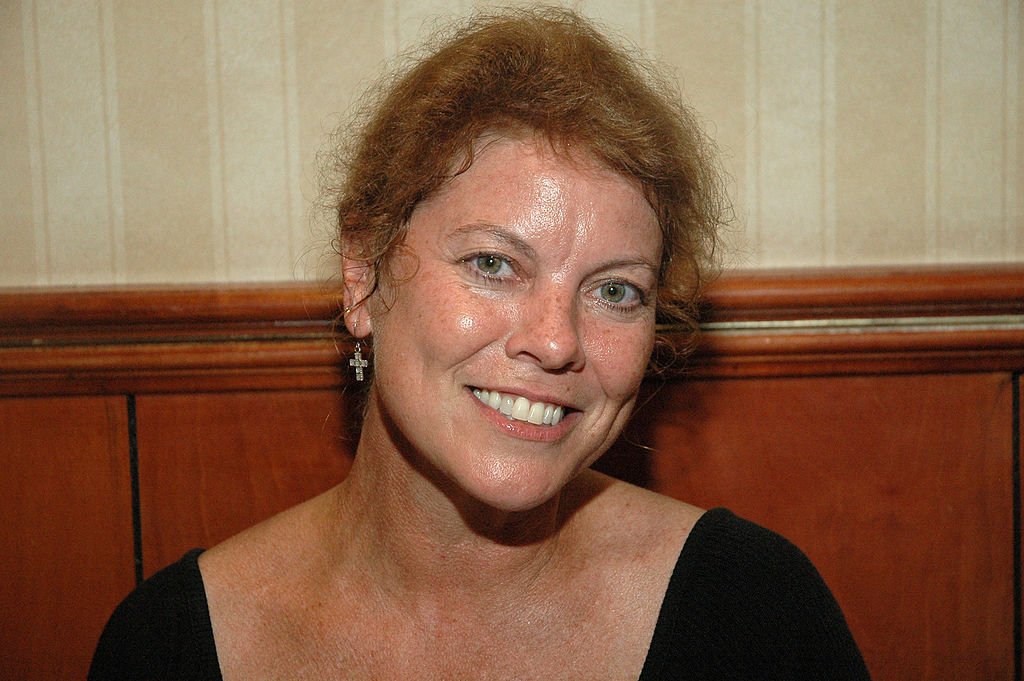 Of a truth, her publicist confirmed she moved in with her mother-in-law but only to act as her caregiver. However, her husband's letter shows that she died in her bed, with him by her side, and he never left her alone.
Various publications claimed that she was homeless and had been kicked out of her mother-in-law's house. They also claimed that she was moving from one motel to the other.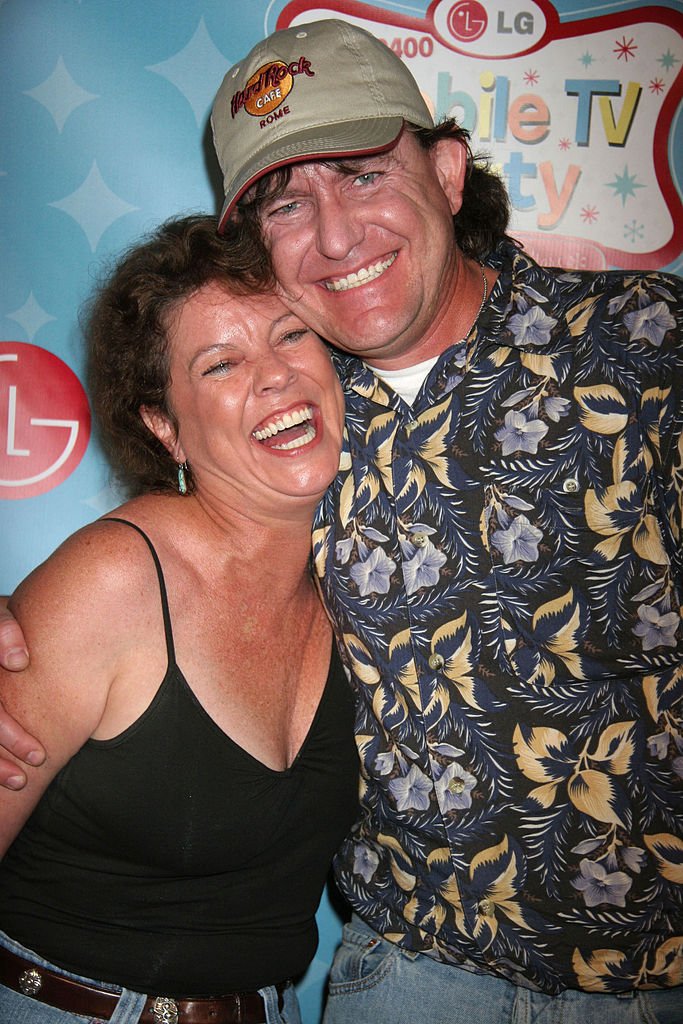 FLEISCHMANN'S LETTER
To tell the story of the last months lived by the unfortunate interpreter who died at 56, it was the same Fleischmann who, in a long letter published by the "Happy Days" fan club, explained what happened.
Fleischmann revealed that she had difficulty breathing on April 21. On the 22nd, she woke up and was not at 100%.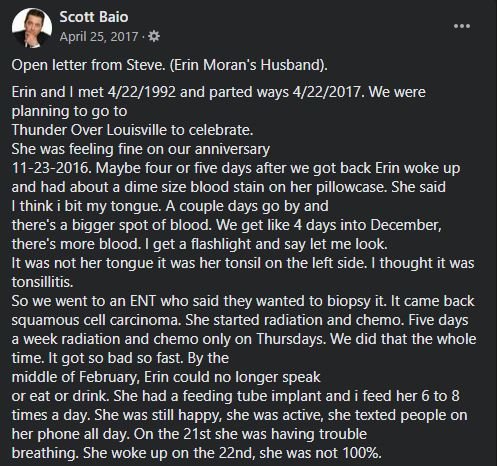 In his letter, he mentioned how she needed tissues, and after he got them for her, they lay in bed watching TV, and he held her right hand in his left.
He fell asleep, woke up an hour later, still holding her hand, but she was gone. He also revealed that the Norton Cancer Institute had never said how bad her condition was.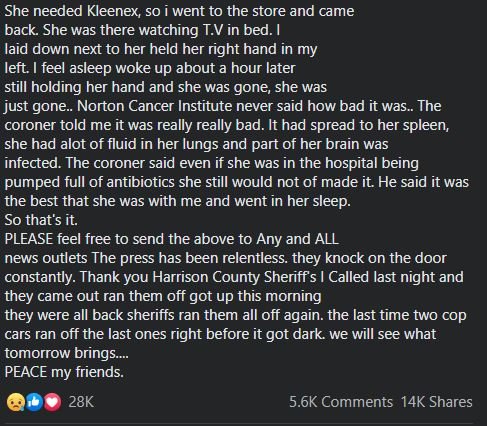 NOTHING COULD HAVE BEEN DONE
The coroner told him the cancer was really very serious, as it had spread to the spleen, she had a lot of fluid in her lungs, and it had spread to parts of the brain as well. The medical examiner had said:
"Even if she was in the hospital being pumped full of antibiotics, she still would not have made it."
He was told that she was better with him and that she died in her sleep—a less painful way to exit the world.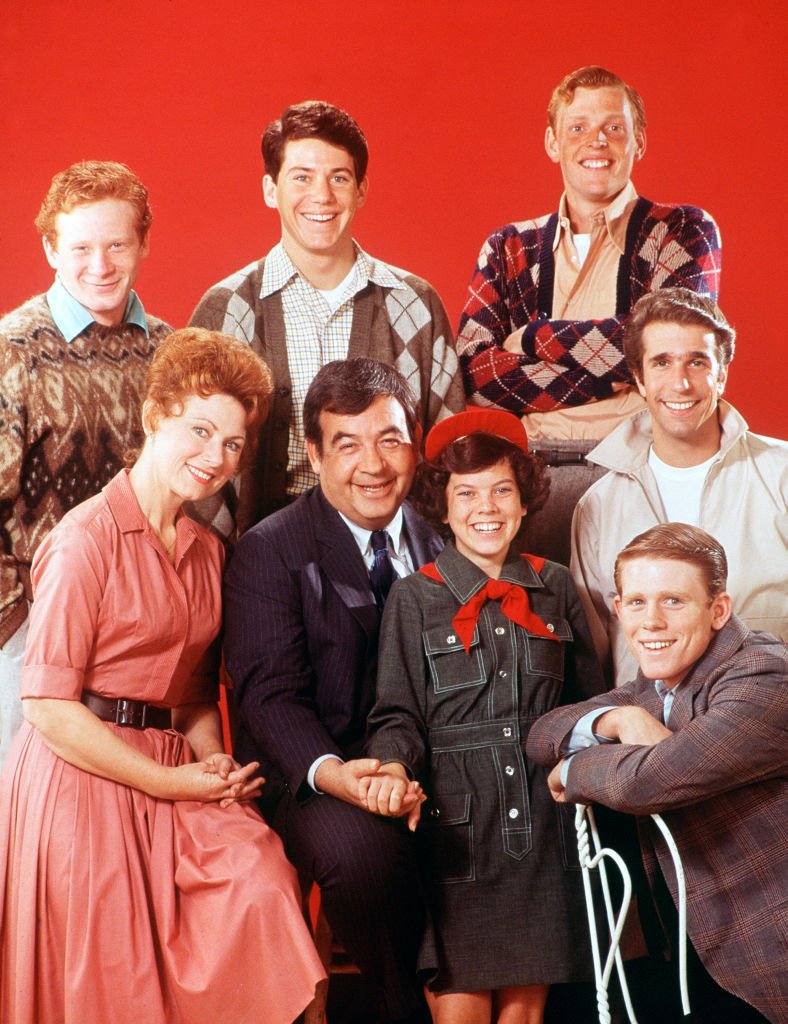 SCOTT BAIO'S STATEMENT
The truth told by Moran's husband makes even more embarrassing the statement made by Scott Baio, the Chachi of "Happy Days," who alleged that she died from her excessive drinking and abuse of drugs.
In the aftermath of the death of the actress who was his girlfriend on and off the set. Baio said: "For me, you do drugs or drink, you're gonna die."
The actor publicly apologized, claiming that he was in shock when he made the statement. However, the police released a statement that no illegal drugs were found in her home or involved in her death.
A LATE DIAGNOSIS
Still on the subject of cancer, Steve Fleischmann, in the letter, told how they became aware of Moran's illness at the end of November 2016. 
Moran woke up, and there was a bloodstain on the pillow the size of a dime. She had initially thought she bit her tongue. A couple of days went by, and there was an even bigger bloodstain.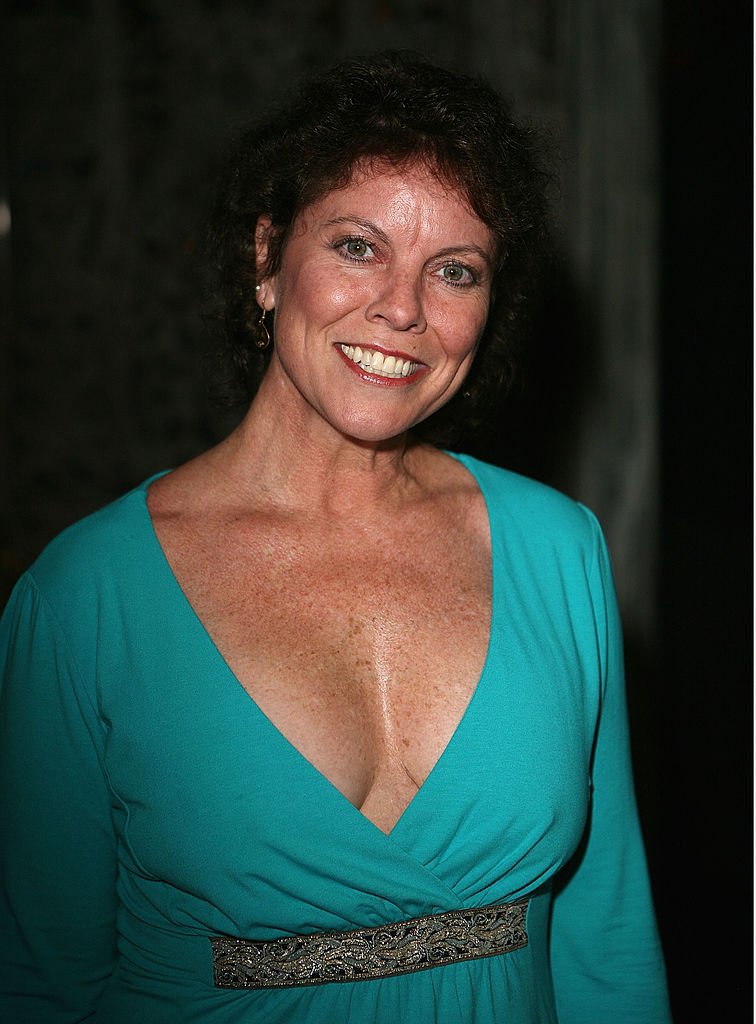 Around December 4, 2016, the blood had increased, and so he had to investigate inside her mouth with a torch and noticed that she didn't bite her tongue. However, the state of her tonsil on the left side made him suspect tonsillitis.
After a visit to the otolaryngologist, they were asked to do a biopsy. It turned out that it was squamous cell carcinoma. Immediately, Moran started doing radiotherapy and chemotherapy. Unfortunately, the treatments were not enough, and the actress died on April 22, holding the hand of the man she loved.
ⓘ The information in this article is not intended or implied to be a substitute for professional medical advice, diagnosis or treatment. All content, including text, and images contained on, or available through this NEWS.AMOMAMA.COM is for general information purposes only. NEWS.AMOMAMA.COM does not take responsibility for any action taken as a result of reading this article. Before undertaking any course of treatment please consult with your healthcare provider.