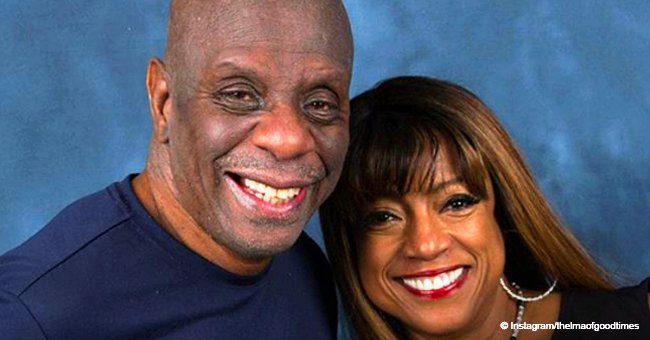 Remember Thelma and J.J. from 'Good Times'? They look great in recent reunion photo
"Good Times" quickly became one of the most popular TV shows in the '70s as it was the first African American two-parent family sitcom in the history of the US.
Two of the most memorable characters were Thelma and J.J. Evans, who worked in the project throughout its six seasons.
Four decades after the show's cancelation, people still remember the actors who portrayed them, Bern Nadette Stanis and Jimmie Walker respectively. However, not everybody knows what they did after the show.
BERN NADETTE STANIS
When "Good Times" came to its end in 1979, Stanis mostly retired from the spotlight, though she made a couple of guest appearances on "The Cosby Show," "The Love Boat," "The Parent 'Hood," and some others.
In 2006, Stanis made headlines when she released a book called "Bern Nadette Stanis Situations 101." Nowadays, the actress is 64 years old and is focused on living a happy and calm life with her husband, Kevin Fontana.
JIMMIE WALKER
Walker, on the other hand, kept working in the entertainment industry, even landing principal roles in sitcoms like "At Ease," and "Bustin' Loose."
During an interview Walker had with the Television Academy Foundation, he revealed that, while his on-screen relationship with his TV parents was very close, the truth behind the scenes was completely different.
J.J. was the son of James and Florida Evans, played by John Amos and Esther Rolle respectively. In the conversation, Walker said that he couldn't remember speaking a word to Esther the time they worked in "Good Times."
"I think the same basically goes for John. We talk more now but very, very little. We were never friends, never talked … We never spoke to each other. Only on the set … We never did anything together," admitted Walker.
One of the things the actor revealed was that his former cast members didn't appreciate the fact of being in a hit show. In his words, they "killed the goose that laid the golden egg."
At the moment, Walker is 71 years old. The last acting gig he got was in "super Shark, a Sci-fi horror film released in 2011.
Please fill in your e-mail so we can share with you our top stories!