Meat Loaf Performed Amazing Version of the National Anthem That Still Bewitches People
On July 12, 1994, Meat Loaf stunned the nation with his powerful rendition of the national anthem.
The Grammy-Award winning singer delivered a historic performance of "The Star-Spangled Banner", accompanied by the 1994-1995 Penn State ROTC Color Guard.
Her breath-taking performance deeply moved fans attending the 65th MLB All-Star Game at Three Rivers Stadium in Pittsburgh, Pennsylvania.
Some could hardly hold back their tears as the singer's powerful, operatic voice filled the vast stadium. Emotions can be seen on the opposing teams' players during close-ups by the camera.
Follow us on our Twitter account, @amomama_usa, to learn more and scroll down to watch the video below.
STILL VIRAL 20 YEARS LATER
Twenty years later, the performance continues to awe audiences, with more than 600,000 views on YouTube.
Born Marvin Lee Dallas, Texas, Meat Loaf, now 71, formed his first band, Meat Loaf Soul, in 1996. His unusual stage name was inspired by his nickname from his football playing days when the coach called him "Meat Loaf" because of his weight.
Meat Loaf's extraordinary voice has long been a source of wonder for many fans. It was said that during the recording of his first song with his band, he hit a note so high a fuse on the recording monitor blew up.
Meat Loaf Soul's first gig was opening for Van Morrison's band, Them, in Huntington Beach at the Cave.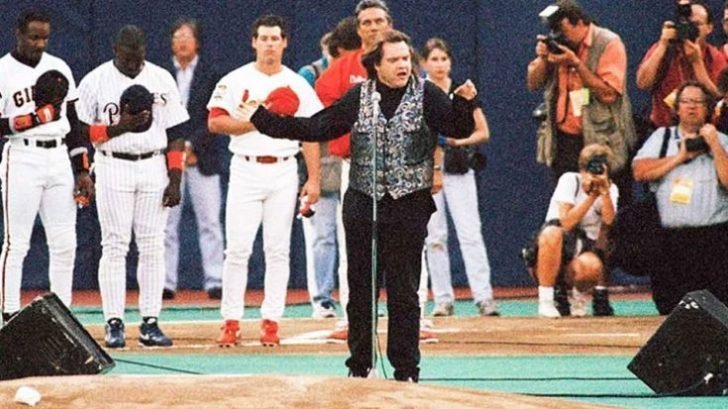 ONE OF THE MOST SUCCESSFUL SINGERS EVER
With over 80 million albums sold, Meat Loaf is considered one of the most successful singers of all time. His 1977 album, "Bat Out of Hell", is one of the best-selling albums of all time, with more than 50 million copies in sales worldwide.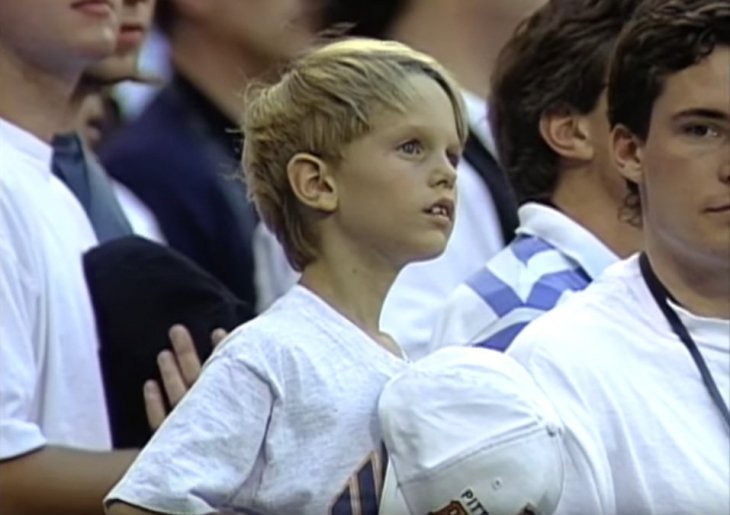 He is also a prolific actor, with over 50 movies and television shows under his belt. His most memorable performance was in the cult movie, "The Rocky Horror Picture Show", where he played Eddie.
He also had notable roles in Fight Club (1999), Wayne's World (1992), Crazy in Alabama (1999), The 51st State (2001).