This video of impatient boy baptizing himself because the pastor took too long still melts hearts
This adorable little boy couldn't wait to be baptized so he took matters into his own hands.
"He's been waiting on this day a long time," a pastor said while preparing young Jordan Warrick for his baptism. Too long it seems that the 6-year-old decided to plunge into the water before the pastor could finish his speech.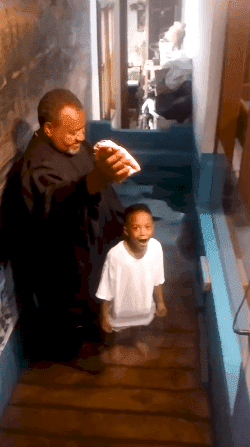 BEYOND EXCITED
Jordan couldn't wait to be baptized. He was standing with the pastor inside a baptismal pool at the West End Baptist Church in Louisville and he couldn't contain his excitement. As the pastor introduced the baptismal rites, Jordan patiently listened and awaited the moment he would be immersed into the water.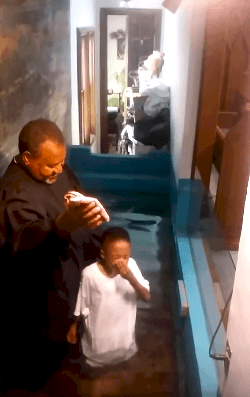 However, when the moment took longer than he expected, Jordan exclaimed "I'll do it!" and decided to dip his head and his entire body into the water, cutting the pastor in midsentence and amusing everyone who witnessed the video his father, Terrence Warrick took.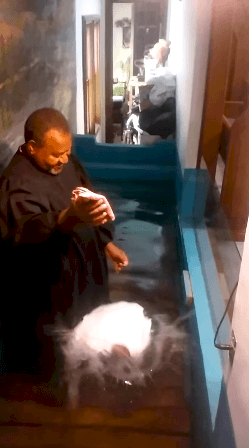 "I'm baptized!," Jordan squealed after coming out of the water, prompting onlookers to laugh.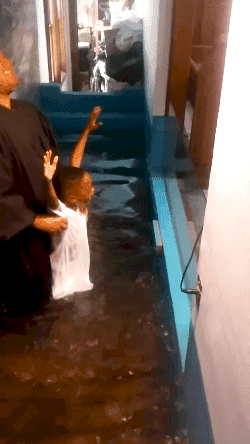 A SAD STORY ABOUT HIS TWIN
The happy occasion gave Jordan's parents a sense of ease after having experienced heartbreak years ago. Jordan was born prematurely and with a twin. After undergoing several surgeries, his twin didn't survive. Jordan would often tell his parents about wanting to go to heaven to see his brother and about wishing to be baptized. At least one of his wishes had already come true.
PRIEST SPOILS A HAPPY OCCASION
Meanwhile, it wasn't a happy occasion for another family whose baby's baptism was both shocking and upsetting. The French priest who officiated the rites appeared frustrated over the baby's incessant crying that he slapped the poor child's cheek to shut him up. When the baby's mother intervened and tried to pry her child away from the priest, he refused to give the baby and it had to take another man to wrestle with the priest to finally secure the child. Many who saw the video of the incident condemned the priest for his uncalled for behavior. It wasn't clear if he was relieved from his duties after but we're quite certain he won't be baptizing babies anymore. 
I saw this video on Facebook and I cried 😭I was filled with anger and sadness. If I was the mother of that baby I wouldn't hesitate to push or slapped the damn priest back!! I don't care what he is!! pic.twitter.com/3WY6R13im1

— Kina Suzuki (@K__uzuki) June 21, 2018