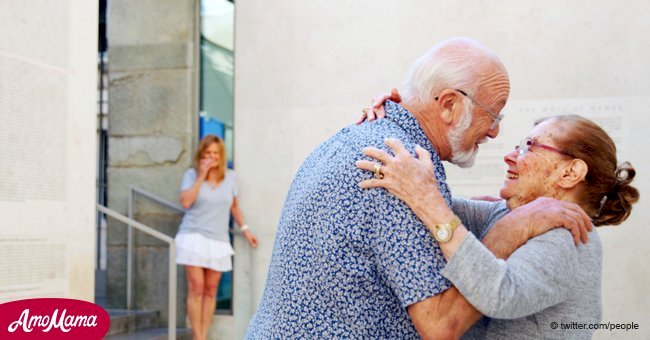 Holocaust survivor meets with the family that hid her from Nazis 73 years ago
During World War Two, the Nazi party's policy of exterminating all Jews in the Holocaust caused many Jewish families to go into hiding. A great debt of gratitude is owed to the families and individuals who opened their homes.
In 1943 Charlotte Adelman went into hiding in Eastern France with the Quatreville family. She was 11 years old at the time, and her parents had been sent to concentration camps in Poland.
Her father escaped and organized Charlotte's safety in return for his labor to the Germans. She lived in the cellar of the Quatreville's home. She had facilities to wash and relieve herself, and the family served her three meals a day.
Read more on our Twitter account @amomama_usa.
DURING THE WAR
At first, Charlotte attended school with the Quatreville's children, but when it became too dangerous for her to be out of the house, she started living in the cellar permanently.
One night she begged the family to let her sleep upstairs with them. Unfortunately, German troops arrived on this night, and Charlotte survived by hiding under a bed without making a sound.
Thinking back on that night Charlotte says,
"It was a miracle I survived. It was like something was looking over me."
After the war, she spent an additional six months with the Quatrevilles while she waited for her father to return. Her mother did not survive the war.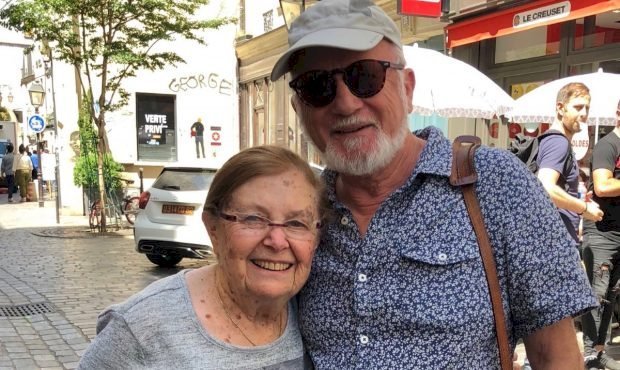 GoFundMe/Roz Adelman photo
REUNION
In 2014 Charlotte received a shocking message via Facebook from the son of the Quatreville family, Alain. He was four years old when his family took her in.
They exchanged messages and eventually decided to meet in France this year. They were sponsored by donors of their GoFundMe campaign.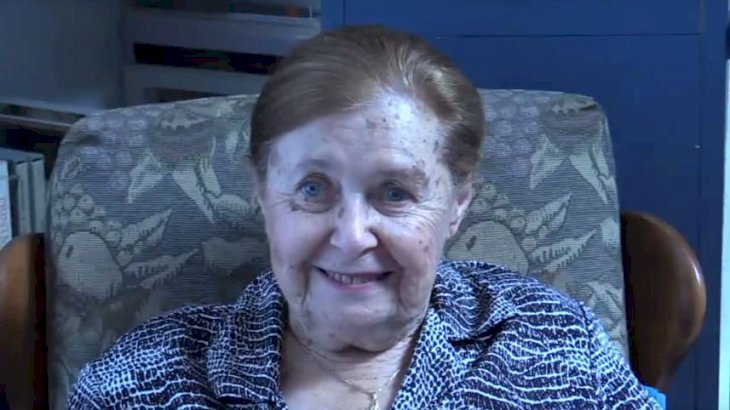 Youtube/We Remember Holocaust Art Project
They reunited at the Wall of Names in Paris, which memorializes the names of the French citizens and soldiers who perished in the Second World War. They also visited the Quatreville's old home together.
It was an emotional experience for both of them, as the home brought back many memories. Charlotte's daughter, age 55, accompanied her mother on this trip and finally understood the magnitude of her experiences.
HOLOCAUST SURVIVOR SINGS
Charlotte is not the only Holocaust survivor with a touching story. Earlier this year a woman who had survived the horrors of Auschwitz sang the US national anthem at a baseball match.
Hermina Hirsch, an 89-year-old Holocaust survivor, became a baseball fan shortly after she moved to the USA after World War Two. Her favorite team is the Detroit Tigers.
At a match of theirs earlier this year she achieved her dream of singing "The Star-Spangled Banner." The team granted her wish so that she can experience her vision before she passes away.
The heartwarming performance was filmed and posted online. It has gone viral with over 77 000 views.
Please fill in your e-mail so we can share with you our top stories!