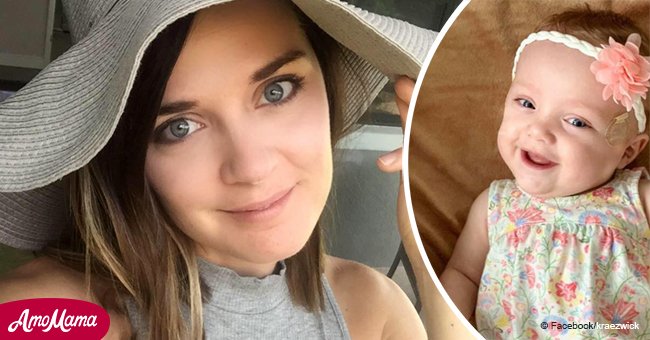 Man gives up a first-class seat on his birthday to a mom with an ailing baby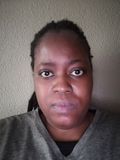 On Thursday, Kelsey Rae Zwick and her daughter, Lucy, boarded American Airlines Flight 588. They were flying from Orlando to Philadelphia for treatment for the baby girl
Kelsey Rae Zwick and her 11-month-old daughter, Lucy, were traveling by plane to the Children's Hospital of Philadelphia. They were going for treatment for Lucy's chronic lung disease.
Sitting in their economy seat was hard for the pair as they had the little girl's oxygen tank with them. However, help was at hand.
A flight attended told them a man wanted to switch with their economy seat for his first-class seat. The kind gesture led Zwick to properly thank the good Samaritan on Facebook.
For more on this story go to our Twitter account @amomama_usa. Last year, Lucy and her twin sister, Eva, were born prematurely causing both children to suffer from lung problems.
Eva managed to beat the disease but Lucy had a severe case. Since then, Zwick has been traveling to the Children's Hospital of Philadelphia every three months for the child's treatment.
Both children had to be intubated after arriving several weeks early. They both ended up with chronic lung scarring but Lucy needed special treatment.
Talking about switching seats with the man in 2D, Zwick explained:
"We pre-boarded, so I didn't see him. At first, it just kind of took a second because I was like, why do I need to switch seats? Then I realized what was happening, and I was so overwhelmed. It wasn't just the seat; it was the culmination of everything we've been through the past two years."

Source: Facebook/kraezwick
Their new seat had extra room for the mother and daughter to lounge comfortably. Zwick shared, "We did have extra room. Lucy enjoyed the cheese plate and the little luxuries. Flying first class before her first birthday!"

Source: Facebook/kraezwick
When they landed, Zwick tried to find the good Samaritan at the gate but couldn't. Later on, she posted her story on Facebook and someone reached out to man in 2D, helping Zwick to get in touch with him.
It turned out that the man felt as if he were the one who was receiving a gift by helping Zwick and her daughter. The mother explained:
"I guess it was his birthday, and he did reach out to us. He was thanking me for a birthday to remember. It was the best day. He said it made him and his wife cry, and he said, 'I am so glad we were on the same flight.'"
She found it amazing that he was the one who was grateful. Zwick stated, "He's thanking me for something that I'm thanking him for! There are always good people in the world, and that's why I felt compelled to share."

Source: Facebook/kraezwick
The man in 2D was later identified as Jason Kunselman, 48, an industrial engineer from Mechanicsburg, Pennsylvania. He explained why he'd exchanged seats stating:
"Kelsey was pre-boarding and I saw the young mother traveling with a child that needed oxygen. She was so tiny. I expected to see her in the front since she had the oxygen machine with her but when I boarded she was in the back. So I asked the flight attendant if she thought the young lady with the baby would be more comfortable in my seat."
Please fill in your e-mail so we can share with you our top stories!