Anthony Anderson's Son Is All Grown-up & Bears Uncanny Resemblance to His Dad – Meet Nathan
Anthony Anderson's son, Nathan Anderson, is already in college and following his dad's steps into the entertainment industry. He also believes he's already found his future wife in college.
The 19-year-old is the vivid image of his father, according to fans, and Nathan inherited not only Anderson's looks but also his love and passion for acting.
Anderson and Nathan's father-son chemistry at the 67th Emmy Awards night couldn't have gotten cuter than the fact that the 19-year-old took after his dad in the fashion department.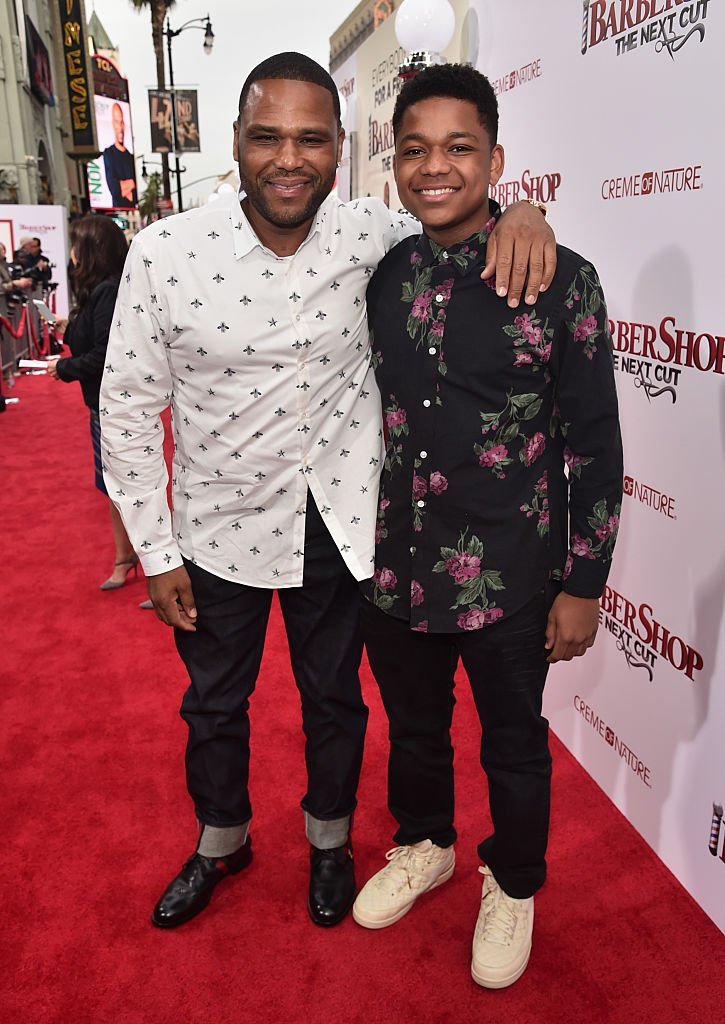 Nathan first auditioned to appear on Anderson's show, "Black-ish," as a young version of his dad's character. But as Anderson revealed in an interview, his son has a "cool factor" and "too much swag," so he was deemed unfit for the role, which was of a nerdier teenager.
But not getting the role didn't stop Nathan in his efforts to get an acting job. Instead, it gave more reasons to try and prove to himself, and his dad, that he could do it on his own.
JUST THE START
He ended up landing a role in Netflix's series "Richie Rich" which then led him to star as Rev Run's son on "All About the Washingtons," another Netflix series that was released a few months ago.
Nathan expressed through an Instagram post how proud he felt of his work, posing next to a giant billboard to promote the series. "All jokes aside, this was one of the happiest moments of my life," he stated.
In August 2016, Anthony Anderson and his kids posed for pictures for People Magazine without their mother. The actor revealed that he uses social media to connect with his children. 
Anderson's son, Nathan, is following in his father's footsteps into showbiz. He has his IMDb page, which also lists appearances in "Black-ish." Speaking to the Rachael Ray show, Anderson revealed that he wanted to cast his son in the sitcom. 
"I wanted him to be Andre Jr. on 'Black-ish,' but my son's cool factor… You know, he just has a little too much swag, and I don't know where he gets it from."
LIKE FATHER LIKE SON
"Black-ish" star Anthony Anderson turned the 67th Emmy Awards night into a typical father-son bonding saga. The event, which was hosted in 2015, saw Anthony, 45, hit the red carpet with his teen son, Nathan.
Things were even cuter when the dad-son duo adjusted their bowties on the red carpet while the paparazzi snapped away. After gesturing for Nathan to come over, the proud dad introduced him to the media: 
"This is Nathan Anderson. This is who Andre Jr. on black-ish is about."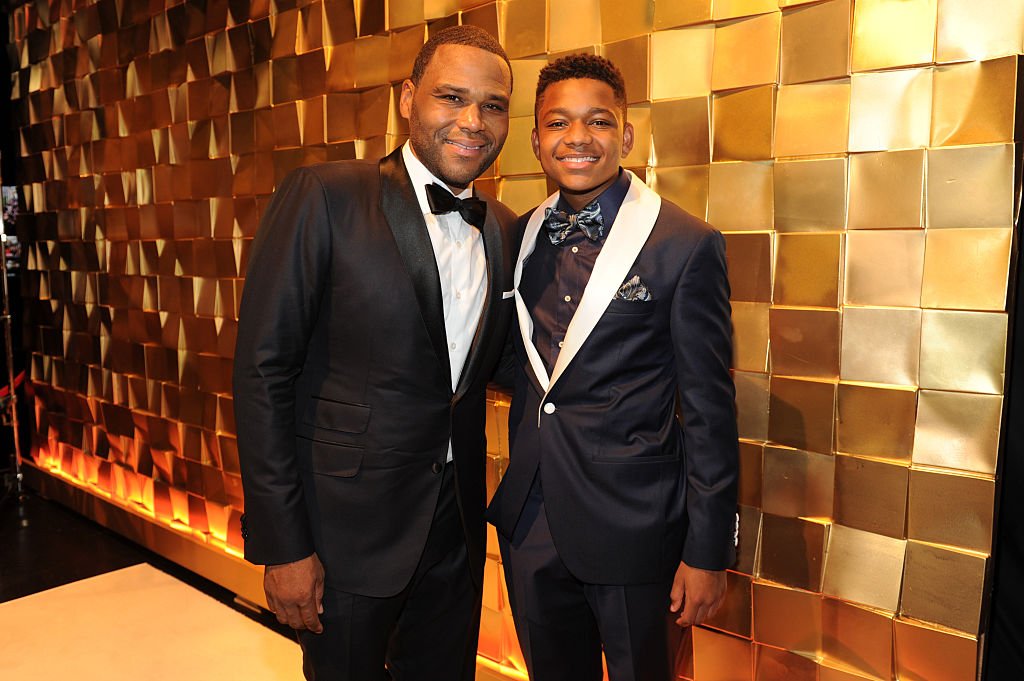 THE DIVORCE IN 2015
Alvina Stewart and Anthony Anderson previously headed for divorce in 2015. However, Stewart asked a judge to banish her divorce petition, and the couple has been going strong since their reconciliation in 2017.
According to TMZ, Stewart had filed for divorce from Anthony, citing "irreconcilable differences." However, she'd planned to grant her husband "reasonable visitation" rights to meet their two children.
Reportedly, Anthony's rep told E! News about their divorce papers: "Yes, the divorce papers are public record, and they've been separated for some time now."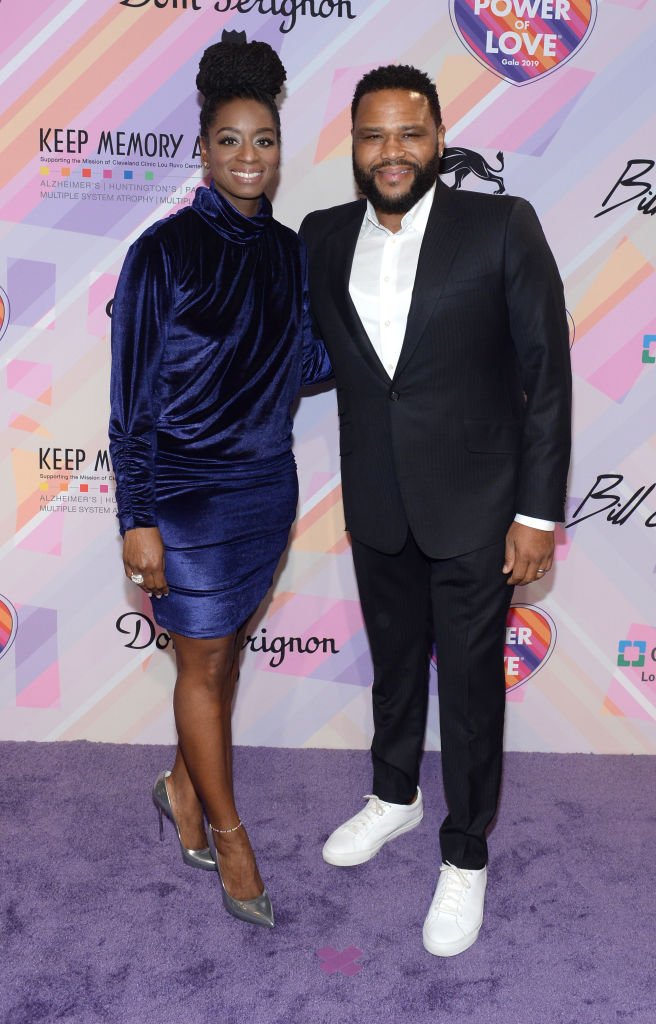 SEEKING NORMAL LIFE 
Both Anthony Anderson and his wife Stewart try to give their kids normal lives, despite their father's celebrity status. Speaking with Yahoo Parenting in an April 2015 interview, Anthony said he couldn't let his fame spoil Kyra and Nathan.
In 2013, Anthony was diagnosed with Type 2 diabetes and felt the urge to start living a healthy lifestyle. The "Barbershop" alum told the Los Angeles Times that his wife and kids are the ones who inspire him to do better:
"My wife has become an avid gym rat … and she inspires me. My children are fit too and also help me keep going."
CUT OFF FROM FINANCES
Anthony Anderson believes that robust financial planning kickstarts at home, and he began teaching his kids about saving at a young age. Call it tough love or smart parenting, Anthony has a way to let his children know that his dollars have a limit.
Cutting his kids off his finances was an intentional decision that, according to Anderson, would help Kyra and Nathan learn the importance of saving. Speaking to LX.com, the "black-ish" star revealed that he's already cut his children off his bank account: 
"Everything can be great today, but tomorrow is a completely different story. It can start with as little as a dollar. You don't have to be a multi-millionaire to plan for your financial future." 
FINDING LOVE AT COLLEGE
In an interview, Anderson told Yahoo Parenting that Nathan was just eight years old when he disclosed his passion for acting. 
Aside from acting, Nathan is also preparing himself. He enrolled this year at Howard University, Anthony's alma mater, and on his first week as a freshman, he found love.
On a visit to "The Tonight Show" with Jimmy Fallon," Anthony revealed that a few days after he dropped his son at the campus, he got a call that left him speechless.
"I left on a Sunday. He called me on Tuesday and was like, 'Dad!' And I said, 'What's up, son?' He was like, 'I found my wife,'" he revealed to the amused audience and TV host.
However, Anthony Anderson revealed that if Nathan indeed finds his wife in college, he would be repeating his parents' story: Anthony met his wife, Alvina Stewart, during her first week as a freshman at Howard University!