Anthony Anderson's Son Is All Grown up & Bears Uncanny Resemblance to His Dad
Anthony Anderson's son, Nathan Anderson, is already in college and following his dad's steps into the entertainment industry. He also believes he's already found his future wife in college.
The 19-year-old is the vivid image of his father, according to fans, and Nathan inherited not only Anderson's looks, but also his love and passion for acting.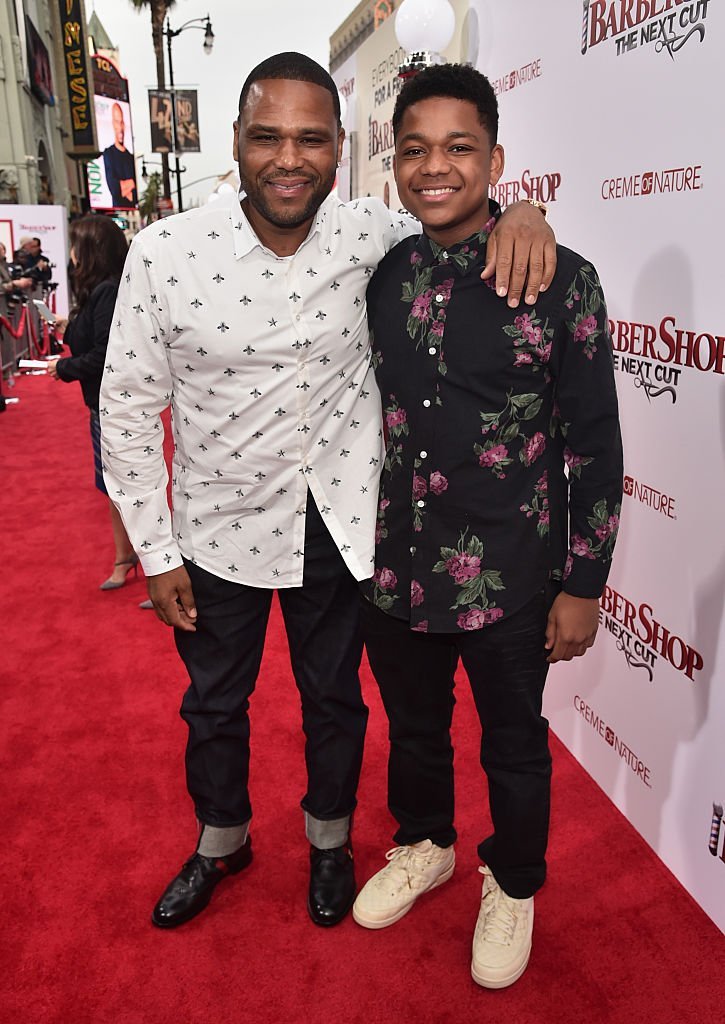 Nathan first auditioned to appear on Anthony's show, "Black-ish," as a young version of his dad's character. But as Anthony revealed in an interview, his son is a "cool factor" and has "too much swag," so he was deemed unfit to the role, which was of a nerdier teenager.
But not getting the role didn't stop Nathan in his efforts to get an acting job. Instead, it gave more reasons to try and prove to himself, and his dad, that he could do it on his own.
JUST THE START
He ended up landing a role in Netflix's series "Richie Rick" which then led him to star as Rev Run's son on "All About the Washingtons," another Netflix series which was released a few months ago.
Nathan expressed through an Instagram post how proud he felt of his work, posing next to a giant billboard to promote the series. "All jokes aside, this was one of the happiest moments of my life," he started.
"If you know me you know that my dream is to follow in my dad's footsteps. 5 years ago I auditioned for blackish, and though I could tell that they wanted to give me the job, they didn't. No hands out were given. Something pop always told me was that with work, there's nothing holding me back from fulfilling my dream. 5 years later I'm on billboards all over New York and LA. I worked for this one. This is only the beginning."
FINDING LOVE AT COLLEGE
Aside from acting, the young boy is also preparing himself. He enrolled this year at Howard University, Anthony's alma mater, and on his first week as a freshman, he found love.
On a visit to "The Tonight Show" with Jimmy Fallon," Anthony revealed that a few days after he dropped his son at the campus, he got a call that left him speechless.
"I left on a Sunday. He called me on Tuesday and was like, 'Dad!' And I said, 'What's up, son?' He was like, 'I found my wife,'" he revealed to the amused audience and TV host.
However, Anderson revealed that if Nathan indeed finds his wife on college, he would be repeating his parents' story: Anthony met his wife, Alvina Stewart, of her first week as a freshman in Howard University.