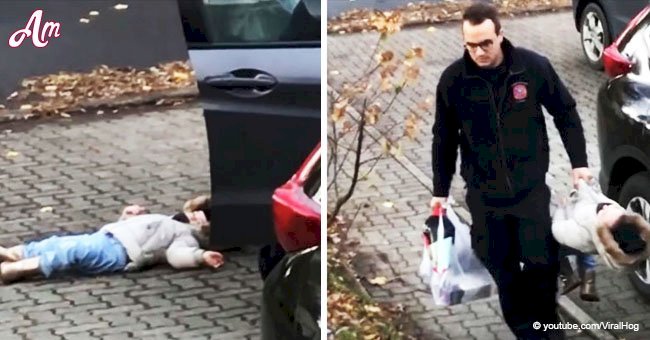 Hilarious video shows dad's reaction after getting tired of his two-year-old's tantrum
Children often have uncontrollable tantrums at times and many parents do whatever it takes to not be embarrassed in public.
Many children choose to do unpleasant shows on public roads. The problem is that many parents do not know how to cope so that others do not criticize their parenting and children seem to take advantage of this situation.
However, this father showed what he does when his daughter has a tantrum to just turn the page and not argue.
On the internet appeared a video recorded by a mother. It shows a little girl who travels in the car with her father and when she gets home she is exhausted. For more on this story go to our Twitter account @amomama_usa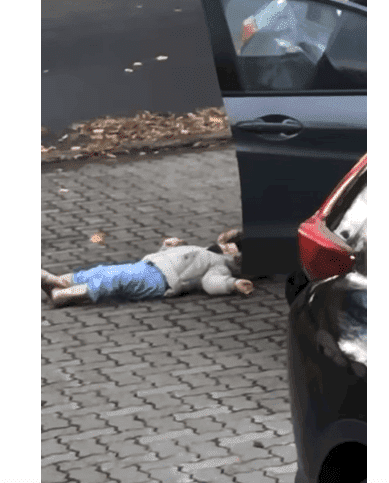 Source: Youtube/Viral Hog
Then while her father lowers the groceries from the car, the girl simply throws herself on the floor and lies there refusing to get up.
The father conserving his composure, when he has finished taking the bags out of the car, he takes them with one hand and leaves the other free to pick up the baby girl as if she were just another bag.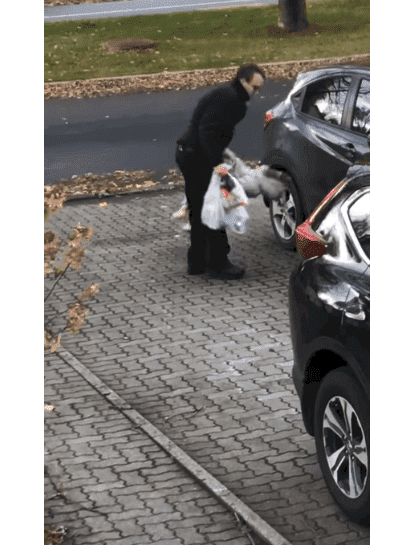 Source: Youtube/Viral Hog
The mother apparently records everything from the window and does not stop laughing at the scene. She accompanied the video with a beautiful message of love for their daughter.
"She often does things like this, and that's how we love her."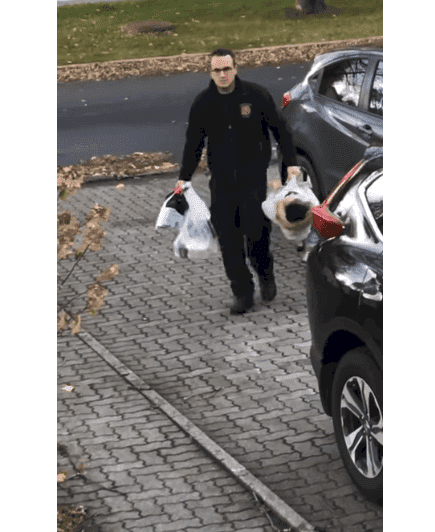 Source: Youtube/Viral Hog
As soon as the video was published it became viral and the reactions of the people did not wait.
"Wow dad, it's too quiet, lol, this is what I call motivation."
"Really awesome! Now, this is an INTELLIGENT solution, instead of having an unpleasant fight with a child who has a tantrum who refuses to walk!"
There are dads who are quite creative when it comes to inventing incredible ways to handle their children's tantrums. A similar story was that of Terrell Crawford and his daughter during a trip to Walmart.
On August 6, 2017, after Ari began to misbehave during a trip to Walmart, Crawford went to Facebook to narrate the event. The video went viral immediately.
Please fill in your e-mail so we can share with you our top stories!