Dad brilliantly ends toddler's public tantrum in a viral video watched by millions people
Parenting is difficult at all ages, but there are particular challenges involved in parenting that require a higher level of patience.
In his Facebook profile, Terrel Crawford describes himself as an entrepreneur, mentor, and motivational speaker, but he is also the father of an adorable three-year-old girl named Ari.
On August 6, 2017, after Ari began to misbehave during a trip to the Walmart, Crawford went live on Facebook to chronicle the event. Read more on our Twitter account @amomama_usa.
The video, which has gone viral, shows Crawford and Ari sitting in the hood of their car. For the first few seconds, Ari screams while her father simply stares at the camera in silence, refusing to acknowledge her tantrum.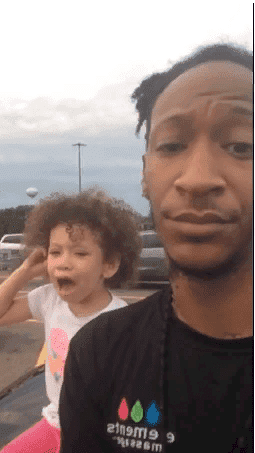 Although some viewers wondered if the little one was tired, in a commentary Crawford explains: "We know when she is tired, she goes to sleep in the car with a pillow or her blanket. This was her attitude of 'I'm spoiled, and I'll have what I want or I'll scream."
"Are you finished?" Crawford asks his daughter after a few seconds. Ari nods. "I'm not going to take you to the Walmart until you stop with your mess," Crawford explains in a soft but firm voice. "If you go back to the store and do it again, we'll come back here."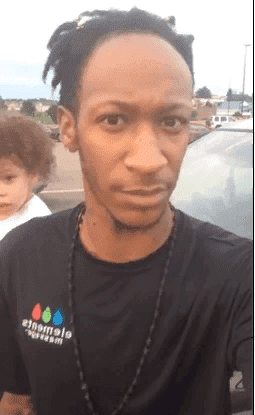 "We do not have to walk around the store with your mom. That is a privilege." But Crawford not only addresses Ari during the video, but he also addresses his audience with a message: "Look, when you spoil your children too much, this is what happens," he says, pointing the camera at Ari.
"I don't care if you were born with a silver spoon in your mouth, don't put one in your child's mouth, because this is what happens. And then, when you have to be stern, and they do not like it because they're spoiled, that's how they act."
"This is how you get your children to act correctly. Sit in the car, or sit somewhere that has nothing. No beatings, no scolding, no shouting."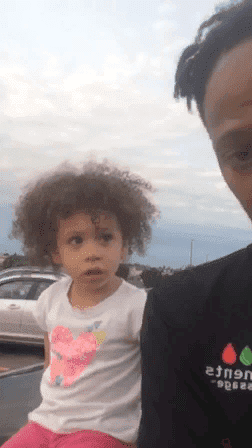 "I'm not going to argue with any 3-year-old boy [...], I'm his dad. I'm older". Crawford says that some people see it as too strict, but how else are their children supposed to learn if they do not teach them?
"You have to suck it up," he says, once again addressing Ari. "Act as if you had two parents at home who teach you right and wrong, can you hear me?" After about 3 minutes, Ari has calmed down and is ready to go back inside the store.
Crawford and Ari's video has been viewed more than 22 million times and harvested more than 190,000 comments. In general, people seem to support Rico's parenting style, praising him for his calm attitude and practical approach.
Another video of a toddler that went viral is about little Caidyn Bennett, the four-year-old who tackles insightful topics with a touch of humor.
Bennett's video of him telling people not to "touch a black man's hair" was shared multiple times across the internet.