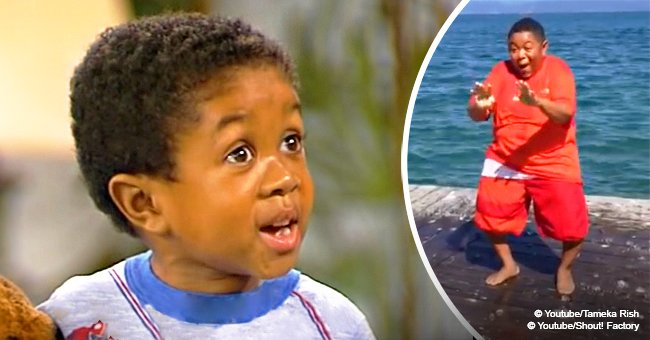 Remember Emmanuel Lewis from 'Webster'? He is now 47 and reportedly has a new passion in life
Many people remember Emmanuel Lewis for his role as Wester Long, the main character in the '80s sitcom of the same name. He's now 47 and, while he hasn't grown that much since his time on the series, Lewis has found other passions in life.
Emmanuel Lewis used to steal hearts as the adorable Webster back int the day. He was 12 when the series started, and 18 when it came to an end, but he didn't look a day over 7. There's not a medical reason for Lewis' height or youthful appearance, since, according to him, doctors said his body had all the potential to grow, it just stopped doing it.
He gained 4 inches in his adult life, and while he's still short, Emmanuel looks a bit older now, although his voice has that childish spark that people love. He's also remained humble, always greeting fans, answering the fan mail that he still gets, and even traveling across the country to make a fan dream of meeting him come true.
Lewis was one of the few child stars that didn't ruin his life with drugs, alcohol, or anything worse, and he owes that to his mother and his close-knit family. He graduated from Clark Atlanta University with a theater arts degree in 1997 and immediately started to look for more acting roles.
However, there were few spots for him because of his appearance. But that didn't stop Lewis from moving forward.
The star found a new passion for Taekwondo and is certified black belt. He also founded a record label called Emmanuel Lewis Entertainment, but unfortunately, it didn't work.
Lewis is now the CEO of a company named Anatole, and while we're not sure what exactly is the company about, Lewis was recently featured in a panel on the National Black College Alumni Hall of Fame Foundation to talk about Leadership and legacy, using his company as an example.
The 47-year-old doesn't have kids, but he's still loved all around, and everyone who stumbles into him says he's a great guy.
Even though we never got to see him on the screen again, Lewis seems to be doing fine by leading a life away from the cameras.
Please fill in your e-mail so we can share with you our top stories!