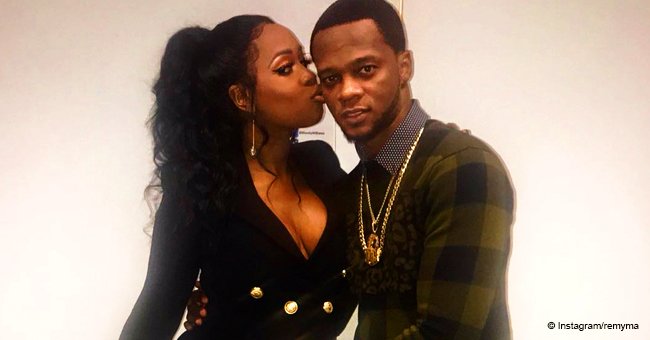 Remy Ma and husband Papoose welcome first child together after 'tough labour', reveal the gender

Remy Ma and Papoose are now parents to their "Golden Child." The couple welcomed a baby girl.
After 10 years of marriage, Remy Ma and Papoose finally share a child together. Remy delivered their daughter on Friday and she immediately shared the news on her Instagram.
BIRTH ANNOUNCEMENT
"It's a girl" the new mama wrote in lieu of a photo. The couple opted not to know the baby's gender until its birthday. Now Remy is thrilled to be a mother to her daughter who she also referred to as "The Golden Child" in her caption.
"The Golden Child is here! Thank you @papoose for making me the happiest wife in the planet #BlackLove #RemAndPap."
THE ANTICIPATION
Remy already knew her baby was coming when she posted a photo of her bump and revealed it was "Almost done baking."
Meanwhile, her husband alerted fans that she was in labor when he shared an update on his Instagram.
"Tough labor…but my wife is still fighting through it. She's a warrior! Keep us in your prayers! #thegoldenchild is on the way."
He also shared a photo of him and his wife from the night before their baby's birth and captioned it, "Golden Child eve!!!!!!!"
CELEBRATING PREGNANCY
The birth of their daughter is the culmination of years of trying to conceive. Last year, the couple suffered a miscarriage that devastated them. Doctors told them then that Remy would not be able to have a child again.
But in July, while renewing their vows on their 10th anniversary, they announced they were finally expecting. Remy later revealed she changed her diet so she would be better equipped when she finally got pregnant. And she miraculously did.
The baby is their first together. They each have children from their previous relationships. Remy has an 18-year-old son while Papoose has three kids. With their children already adults, it will be a brand new experience for the couple again, no doubt.
Please fill in your e-mail so we can share with you our top stories!