Meghan Markle's mom allegedly not spending Christmas with the royal family despite reports
Meghan Markle's mother will not be making an appearance at the Queen's Christmas Day festivities despite reportedly being invited to the exclusive family event. She'll be spending the holidays apart from her only daughter, reports confirm.
Meghan Markle will be spending Christmas apart from her mother Doria Ragland. This is the latest update on the royal's saga which first alleged that Ragland was extended an invitation by the Queen herself to her traditionally royal-family-only holiday gathering.  
It looks like Doria won't be celebrating the holidays with the royals!https://t.co/2Kb55Ogztu

— Life & Style (@Life_and_Style) December 18, 2018
WHY MANY EXPECT HER TO ATTEND
Ragland was rumored to be moving to London to be closer to her daughter so when news broke that she'd been invited to Queen Elizabeth's annual Christmas Day fete in Norfolk, England, it seemed certain she'd be there. Meghan is her only daughter and they only have each other which makes sense that she'd want to be with her during the family occasion. 
#MeghanMarkle's mom won't be spending the holidays with the royals — here's why. https://t.co/JbwkTnmreR

— InStyle (@InStyle) December 17, 2018
NEWS OF HER ABSENCE THIS CHRISTMAS
However, People confirms that Ragland won't be attending the affair despite an alleged personal invitation from the Queen herself. It is not royally practiced to invite extended families to the said event. Not even Kate Middleton's family has been invited in the seven years she's been married to the future King of England, Prince William. However, the Queen allegedly made an exception to Meghan whose only close relative is Ragland. 
The Queen Has Reportedly Invited Meghan Markle's Mom, Doria Ragland, to Spend Christmas with the Royal Family https://t.co/9NyKCZyN4G pic.twitter.com/t9Nf4arxMO

— Marie Claire (@marieclaire) November 4, 2018
But now it seems the yoga instructor has opted to beg off from the gathering, leaving Meghan celebrating with her new family without her mother. She and Harry are expected to join Prince William and Duchess Kate along with other members of the royal family for Christmas with the Queen at Sandringham. 
Meghan Markle's mother Doria will not be joining the royal family for Christmas. https://t.co/PrmyMOKZ21 pic.twitter.com/F3QzZZ2ufZ

— Vogue Australia (@vogueaustralia) December 18, 2018
MEGHAN'S ROYAL CHRISTMASES
This will be Markle's second Christmas with the royal family and her first married to Prince Harry. She broke tradition last year when she became the first non-royal to attend the exclusive family event. Even Kate, who dated William for 10 years never once attended before their marriage. This may also be due to the fact that she has a family in England while Meghan doesn't.
According to reports, #MeghanMarkle will not spend Christmas with her mom, Doria https://t.co/nlSMrukPyG

— ET Canada (@ETCanada) December 17, 2018
ANOTHER RUMOR THAT ISN'T TRUE 
While we now know that Ragland will not be attending the royal Christmas festivities, we also recently learned she will not be moving in with her daughter and her husband to their new home.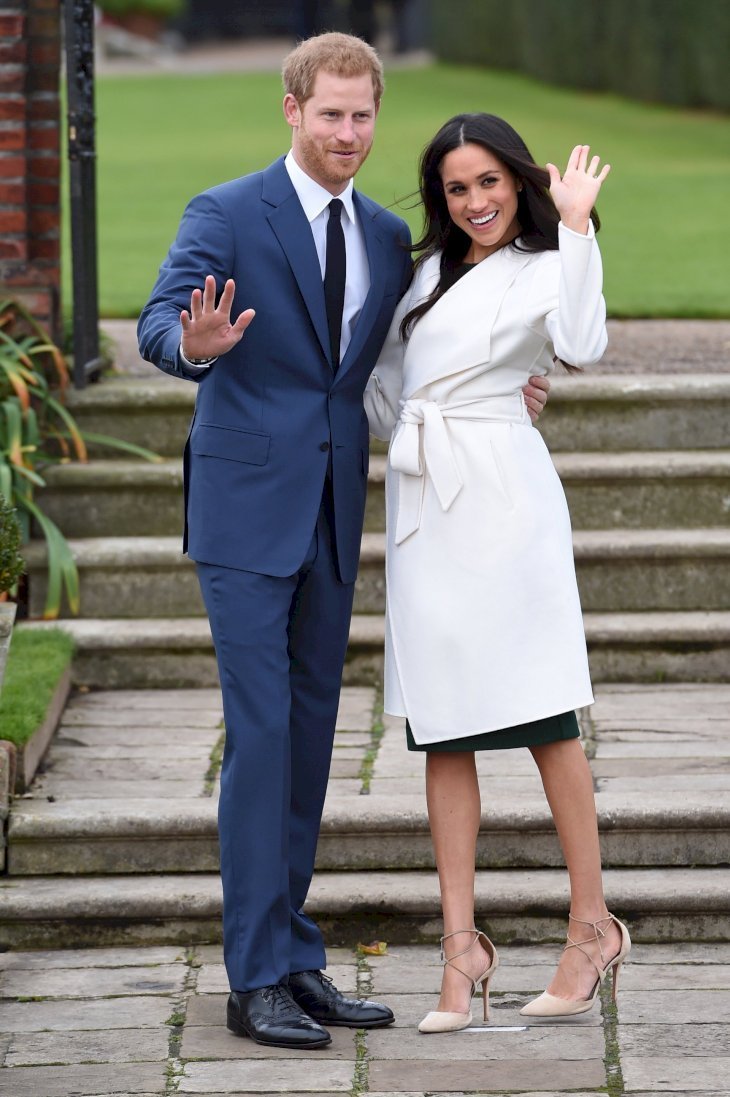 Meghan and Harry will be leaving Kensington Palace and relocating to Windsor's Frogmore Cottage before the arrival of their first child. Previous reports suggested Ragland will be living with them after reports surfaced she was moving to London. However, she will only have a room set aside for her in the cottage where she could stay when she visits but not as a permanent resident.