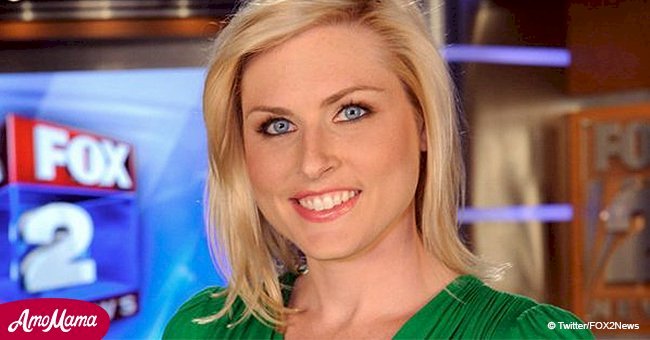 Details of Jessica Starr's life: serious health problems before suicide revealed
According to reports; at least 11 people have allegedly killed themselves due to the agonizing pain they experience after undergoing laser eye surgery. And Detroit Meteorologist, Jessica Starr might just be one of them.
Jessica Starr worked for WJBK Fox 2 TV station as a meteorologist. Anyone who watches the TV station definitely knows the 35-year-old. She was born in Southfield and raised in Commerce Township, Michigan; though, she took her life on the 12th of December.
It was a sad day for those at Fox 2, most of her co-workers had publicly shared their heartfelt tribute. Most of them had nice things to say about Starr and even used phrases such as funny, bright and bubbly to describe her.
"Last night we were informed of the heartbreaking news that our friend and colleague, meteorologist Jessica Starr took her life. All of us here at Fox 2 are in deep shock and cannot believe that such a wonderful, bright and intelligent individual will no longer be with us. Her family and friends will be in our thoughts and prayers in the coming days as we all deal with our grief." – Fox 2 News
Starr was a bright, young and successful mother who was happily married to Daniel Rose. It's rather sad that the 35-year-old committed suicide, despite all her achievements.
Sometime in October, Starr underwent Lasik surgery; a type of laser eye surgery used to treat myopia, hyperopia and astigmatism. On November 13, Jessica shared a post on her Facebook page detailing the challenges she's had with her recovery.
She had to take four weeks off work to recover. She even went ahead to ask for tips from fans; chipping in the fact that she can't wait to spend Halloween with her kids. Everything seemed fine with her in the video she posted.
Now, one could only wonder if things got worse after that post or not. There had been reports of people who committed suicide after undergoing similar surgeries.
Paul Fitzpatrick a father of two committed suicide. The 56 year old Canadian, in his suicide note, blamed 20 years of agonizing post-Lasik pain. Although it is not sure why the mother of two, Jessica killed herself, it's been allegedly deduced that the Lasik surgery might be a huge part of the reason.
Please fill in your e-mail so we can share with you our top stories!