Penny Marshall's sister opens up about her final days before death
On Monday, actress and director Penny Marshall passed away due to complications from diabetes. She was 75-years-old on the day of her passing.
Now her sister and television producer Ronny Marshall Hallin has opened up about the star's final days before her death.
Penny Marshall's sister Ronny Marshall Hallin opened up to the press a day after her the iconic actress and director died. She revealed that Marshall was "ready" to go when she passed away.
Hallin added that "She always said, 'I had a great life.'" She also shared about their relationship saying: "Penny was great — I loved her."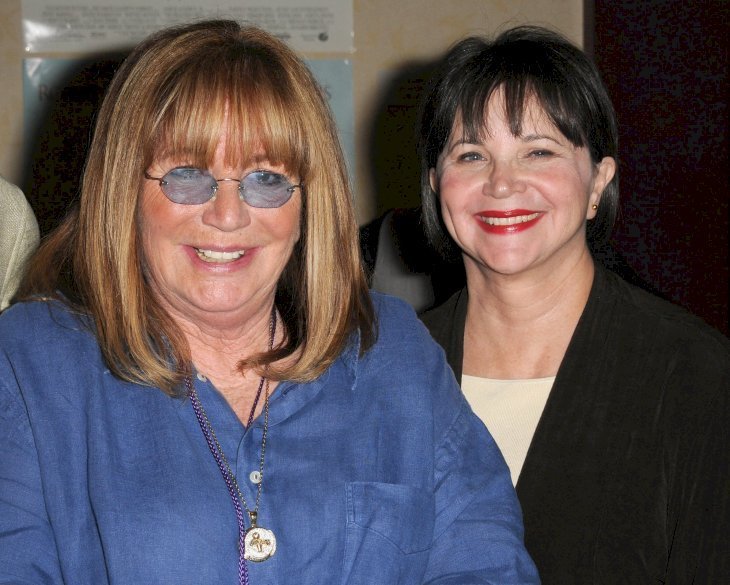 For more on this story go to our Twitter account @amomama_usa. The television producer revealed that Marshall had passed away in a "very" peaceful many.
She also stated that when her sister passed away she was right by her side. Hallin shared that the actress had never tried to move away from the television role that made her famous.
Thank you, Penny Marshall. For the trails you blazed. The laughs you gave. The hearts you warmed. pic.twitter.com/7qPKJa6ApH

— Ava DuVernay (@ava) December 18, 2018
The star and became famous for her leading role as the tough-talking Laverne DeFazio on "Laverne & Shirley." Marshall once said, "No matter how many movies I direct, I'll always be Laverne."
As a comedian, actor and director, Penny Marshall was truly in a league of her own. She'll be missed. pic.twitter.com/xX7CfMWot0

— comedycentral (@ComedyCentral) December 18, 2018
The actress also had the pleasure of directing beloved films like "A League of Their Own" and "Big." Her publicist was the one who announced that she'd passed away at her home in California.
Soon afterward, her family released an official statement saying:
"Our family is heartbroken over the passing of Penny Marshall. Penny was a tomboy who loved sports, doing puzzles of any kind, drinking milk and Pepsi together and being with her family."
Since 2009, the star had been battling numerous health issues after she was diagnosed with lung cancer that spread to her brain. Her family announced that they had plans to celebrate her life and they said they would announce them soon.
Marshall is survived by Hallin, her daughter Tracy and three grandchildren, Spencer, Bella, and Viva.
A League Of Their Own was empowering but I was hooked on Laverne And Shirley as a little kid. Thanks Penny Marshall
Schlemiel, Schlimazel... pic.twitter.com/d8mji916N1

— Wendy Rollins (@wendyrollins) December 18, 2018
Marshall has now joined her brother and co-star on the 1993 classic movie "Hocus Pocus," Garry Marshall, who passed away in 2016 at the age of 81. The pair played a bickering couple in the film.