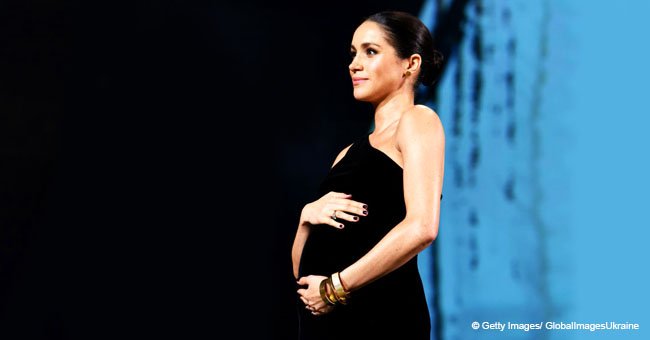 Meghan Markle may reportedly break royal tradition, allegedly considering other delivery 'options'
Meghan Markle and Prince Harry are getting ready to welcome their first child on spring, and the actress turned Duchess could be breaking a royal tradition by giving birth at home instead of the St Mary's hospital in London.
The Duchess of Sussex has been quite controversial with some of her decisions and bending of some royal protocols. However, fans of the royals are surprised after recent reports revealed Markle is considering passing on the traditional Lindo Wing photo shoot after giving birth.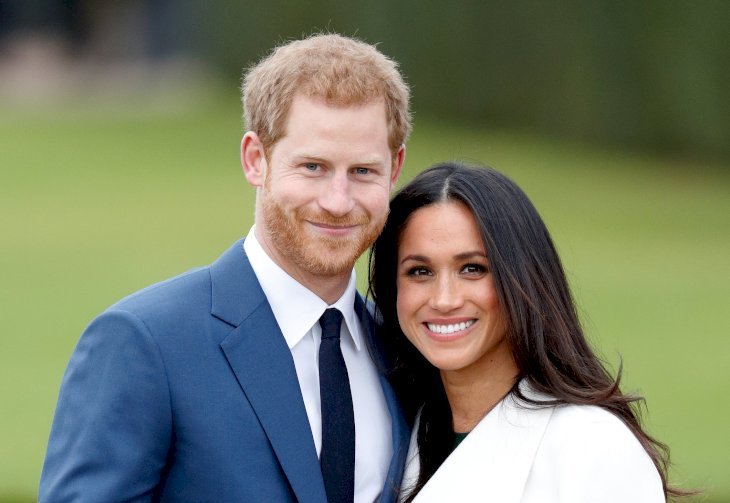 Source: GettyImages/Global Images of Ukraine
She would avoid the official introduction of hers and Prince Harry's first child by giving birth in her new home at Frogmore Cottage in Windsor.
Sources close to the royals revealed to Vanity Fair that Meghan wants a different experience from the other royal wives and is still looking for options. Markle allegedly has been reading a lot about natural births and helping techniques including hypnobirthing, which Kate Middleton used during her three labors.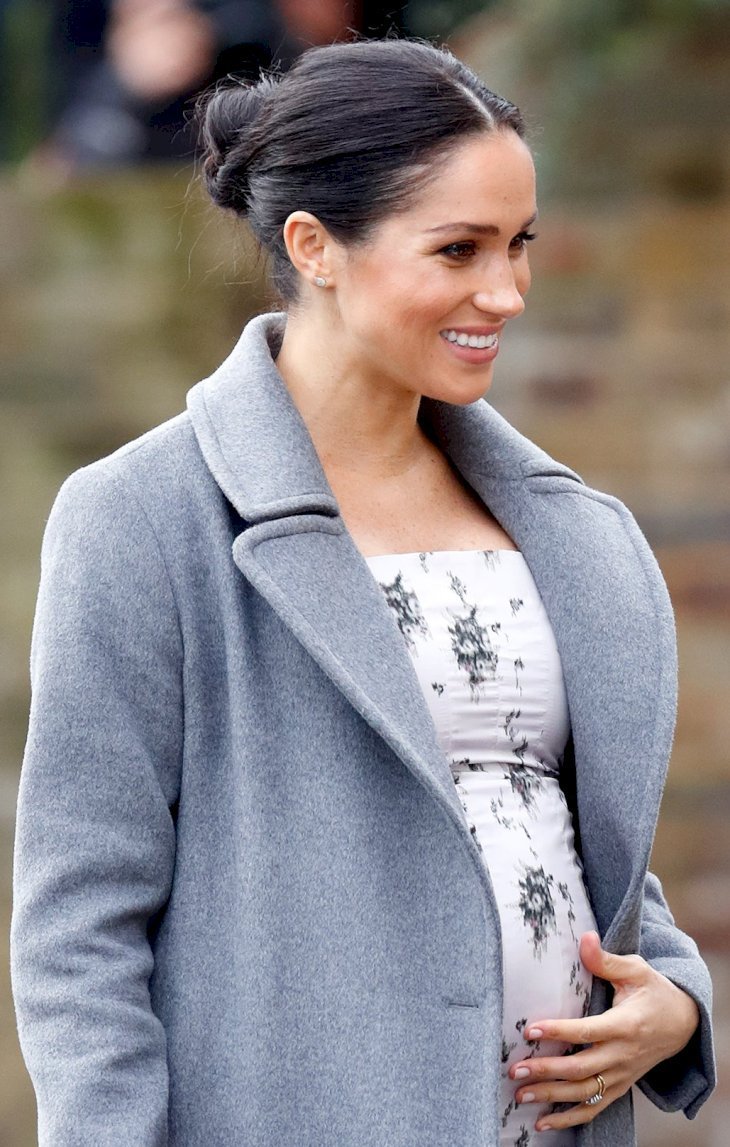 Source: GettyImages/Global Images of Ukraine
UPS AND DOWNS OF A BIRTH AT HOME
Prince Harry, Prince William, and Kate Middleton's three kids: George, Charlotte, and Louis, were all born at the private maternity wing of St Mary's Hospital and then photographed at the now iconic steps. If Markle decides to pass on that, she will be making a significant departure from tradition.
On the other hand, having a birth at home will surely give Meghan and Harry the privacy they need to enjoy their first-born with the help of Meghan's mother, Doria Ragland, who is said to be ready to take a huge role in her grandbaby's life.
Meghan and Harry are still waiting for the final details of their Frogmore Cottage, which will include a nursery and a special room for Ragland. "She wants to be on hand to help Meghan and Harry with the baby. Doria will be involved, and if she's involved she will be encouraging Meg to go for a natural birth," said a source about Ragland.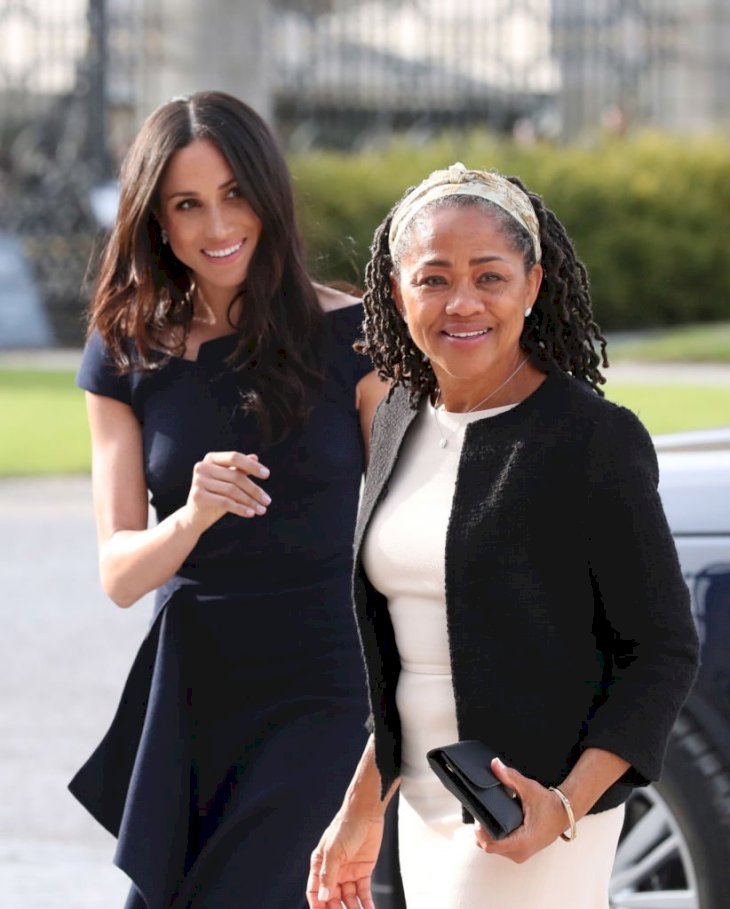 Source: GettyImages/Global Images of Ukraine
While nothing is set on stone yet, fans will probably critic Meghan for whatever choice she makes, as the Duchess has been facing harsh critics about every little step she takes after becoming part of the royal family.
THE BRITISH FASHION AWARDS
Just a few weeks ago, Meghan did a surprise appearance at the British Fashion Awards in honor of Givenchy, who designed her wedding dress earlier this year.
Markle showed off her baby bump in a sleek black dress when she took the stage to present Givenchy artistic director Clare Waight Keller with the Womenswear Designer of the Year award.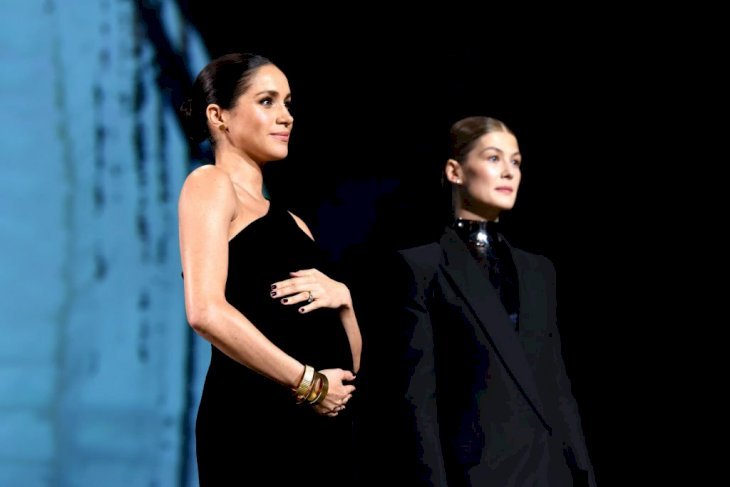 Source: GettyImages/Global Images of Ukraine
Several people pointed out that Meghan broke royal protocol by wearing a dark shade of nail polish to the awards show, seems its believed the Queen prefers for members of the royal family to keep a nude or light shade of nail polish.
Others, however, were more focused on criticizing the fact that Markle cradled her baby bump on stage, as they believed she was trying to get attention and called the action unnecessary, going as far as to make snide remarks about how her bum "won't fall off" if she stops holding it.
However, Markle's fans were quick to come to the Duchess' defense, calling the trolls and haters out for "mommy-shamming" the soon-to-be-mom for doing something that most pregnant women do to have a sense of comfort.
Please fill in your e-mail so we can share with you our top stories!