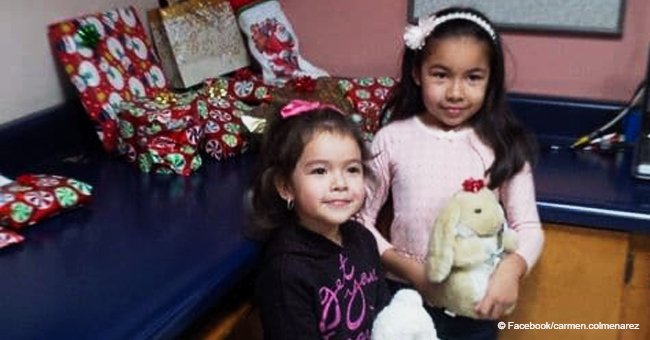 Letter to Santa of a Mexican girl's wish fulfilled by an American man after she crossed border.

Randy Heiss became Santa when he found Dayami's wish list tangled to a bush. The girl sent it tied to a balloon that flew over the Mexico-US border.
In an interview Randy had with Agencia Efe, the man revealed that he was walking his dog in Patagonia, Arizona, when he noticed a red ribbon in a bush. Even though Randy initially thought it was trash, he approached it to take a closer look.
Once there, Randy saw the note. Since it was written in Spanish, he couldn't read it there, so he took it home so that his wife read it to him. At that point, the pair realized it was a wish list that a girl only identified as Dayami wrote.
MELTING RANDY'S HEART
One of the most striking aspects of it was that she added "bring me what you can," something that melted Randy's heart. He then went to Nogales, Sinaloa, as it was the most likely area where the balloon was sent from, and asked radio station XENY for help.
After a while, they managed to find Dayami. Randy, a 60-year-old man whose son passed away almost a decade ago and has no grandchildren, went to Mexico to meet Dayami, eight, and her sister.
MEETING DAYAMI
Randy took with him the gifts that the girl had asked for and, when she received them, her happiness filled the room. The man pointed out that Dayami's family was quite poor as they all slept in the same bedroom and that they could barely make ends meet.
"I think this is going to be an extension of our family. There's too much hatred in the world. Never miss an opportunity to perform an act of kindness," pointed out Randy, who is planning to visit Dayami's family in January.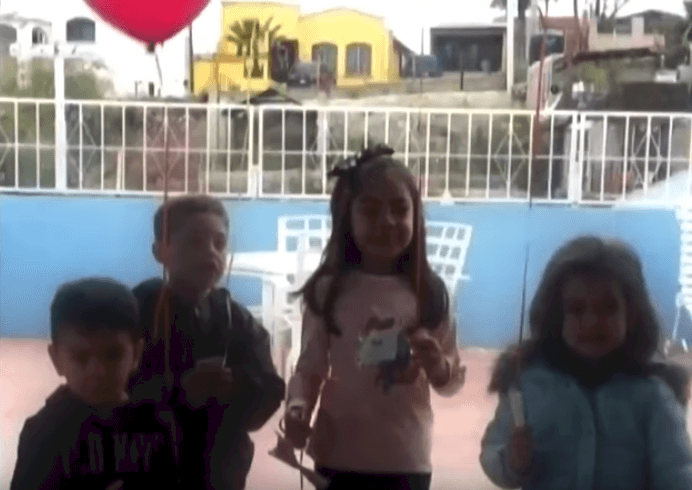 Source: YouTube/NBC News
BECOMING A YOUNG "SANTA"
Brady Procon, an 11-year-old boy from Ludlow, Massachusetts, told his parents that he wanted to help a child have a good Christmas, so they went to the Walmart store in Chicopee where Brady pulled a random layaway receipt, an initiative that has become very popular lately, and paid for it.
The items were an Xbox, a PlayStation, and dinosaur walkie-talkies, totaling $327.27. "I'm hoping that other kids would catch along with this and sort of kick off a trend," said Brady, who later added, "It makes me feel happy that another kid could have a Christmas just like mine."
Walmart workers praised Brady's initiative saying that they see "so much bad" and that they appreciated watching the 11-year-old boy doing good.
Please fill in your e-mail so we can share with you our top stories!