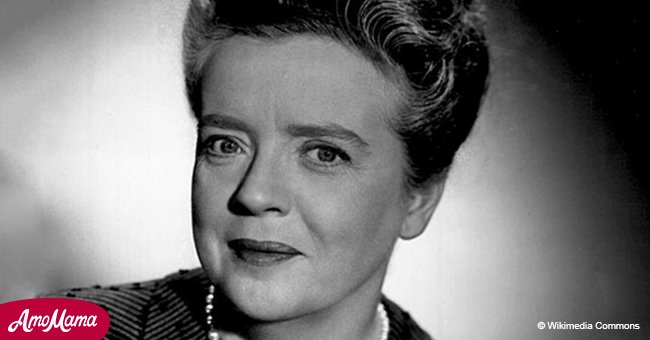 'Aunt Bee,' the iconic star from the 'Andy Griffith Show,' left a $100,000 trust fund for police
The actress who played Aunt Bee on the "Andy Griffith Show" was very different from her TV character.
Fans of the "Andy Griffith Show" will have fond memories of the sweet, motherly Aunt Bee and her delicious cornbread biscuits, and her butterscotch pecan pie.
Frances Bavier, the actress who played the romantic Aunt Bee was very different from the character she portrayed on the small screen. But she proved to be equally generous and left a substantial legacy to the Police of the North Carolina town she lived in.
"She wasn't the woman you saw on TV. She liked her privacy, and she was hard to please. My wife worked at the hospital, and she was what the nurses call a hard patient."
Floyd Bowers, Siler City resident.
'AUNT BEE' BECAME A RECLUSE
Bavier worked on the "The Andy Griffith Show" and its spin-off "Mayberry R.F.D." from 1960 to 1970, and in 1972 she retired.
She bought a home in Siler City, North Carolina, and settled down to a quiet reclusive life, surrounded by her 14 cats. America's favorite Aunt was a lonely woman who never married, and never had children.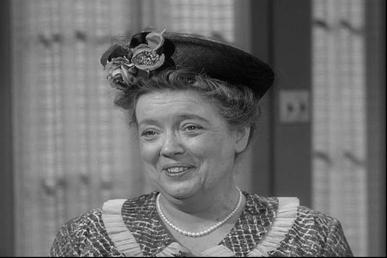 Source: Wikimedia
A DIFFICULT WOMAN WHO AVOIDED SOCIETY
During her TV years on the on "The Andy Griffith Show," Bavier had always been notoriously difficult, prompting producers and the director to tip-toe around her exacerbated sensibilities. In her later years, she was "crabby" and avoided the Siler City community, dedicating herself to answering fan mail and to promoting her favorite charities.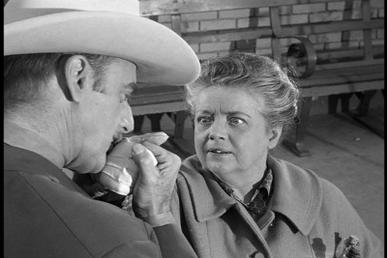 Source: Wikimedia
The rest of Bavier's $700,000 estate was divided between the Actors Fund of America and several legacies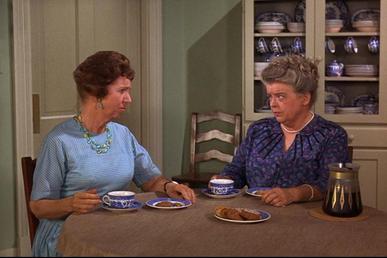 Source: Wikimedia
SURPRISE LEGACY IN HER WILL BENEFITED SILER CITY
Bavier died in 1989 at the age of 86, and to the surprise of the Siler City residents, she left $100,000 in a trust fund for the Siler City police department - a considerable amount in the 80s.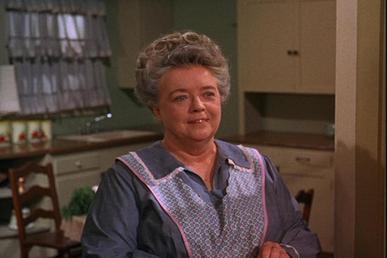 Source: Wikimedia
TRUST FUND PROVIDES A CHRISTMAS BONUS
According to the specifics of the trust fund, the principal is kept at $100,000, while the annual interest is divided among the police staff of around 20 officers as a Christmas bonus which is handed out around December 15 every year.
The rest of Bavier's $700,000 estate was divided between the Actors Fund of America and several legacies to residents of Connecticut and New York,
Read more about your favorite TV show on Twitter Amomama USA.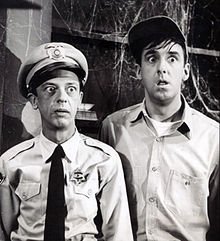 Source: Wikimedia
THE REAL GOMER PYLE'S EXTRAORDINARY LIFE
Like Frances Bavier and 'Aunt Bee', Jim Nabors was very different from 'Gomer Pyle', the character he played on "The Andy Griffith Show," and on the spin-off, "Gomer Pyle, U.S.M.C."
At a time when homosexuality was frowned upon, Nabors had to keep his sexual orientation secret.
Nabors would later declare that he knew he was different from the other boys ever since he was a child, and that he realized then that the world wouldn't understand his sexual orientation.
In the 70s Nabors met firefighter Stan Cadwallader and the two moved to Hawaii together in 1976.
After 42 years together, Nabors and Cadwallader married in 2013 after same-sex marriage became legal in Washington D.C.
Nabors died at his Honolulu, Hawaii, home on November 30, 2017, aged 87 and left a rich legacy in some of America's best-loved comedies.
Please fill in your e-mail so we can share with you our top stories!