MAGA-hat-wearing students allegedly mock & harass elderly native American veteran, sparking outrage
A video showing high school students wearing "Make America Great Again Hats" while they mock and harass an elderly native American Veteran recently surfaced online. It has sparked widespread outrage from internet users.
With Donald Trump pushing to have a wall built along the Mexican border, tensions are running high for Native American's. Recently a standoff between a group of teenagers wearing "Make America Great Again" hats and a Native American protester was caught on camera last Friday.
In a short clip of the footage, a group of students is seen chanting and smiling. They chant along as the tribesman sings and beats a drum, however, many people who viewed the video were outraged as they believed the students were sneering and harassing the man.
The group of students is from Covington Catholic High School in Kentucky. The Native American man was identified as the Omaha tribe elder and Vietnam War veteran Nathan Phillips.
The students were reportedly attending the March for Life rally. While the Native Americans were at the nearby Indigenous Peoples March which is against the Dakota Access oil pipeline near Cannon Ball, North Dakota.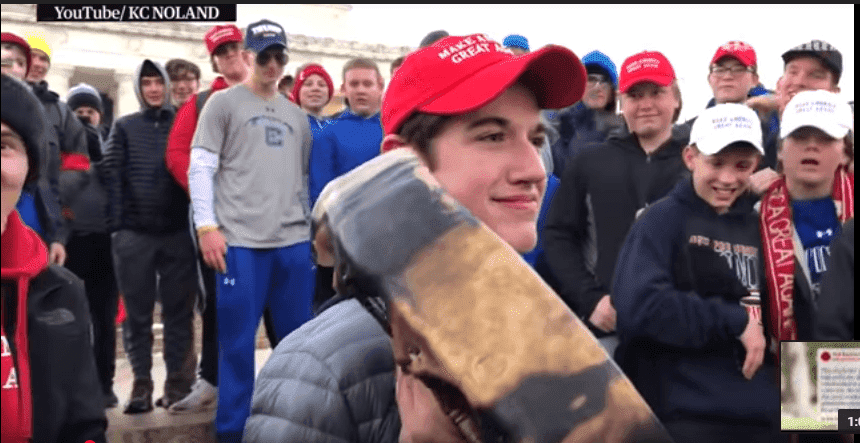 The criticism towards the students escalated after the school and local archdiocese condemned the boys. The school also issued an apology to Phillips over the weekend.
Phillips also claimed he heard them chant "build that wall." He said he was disappointed and hoped the boys would put that energy into actually making America "great again."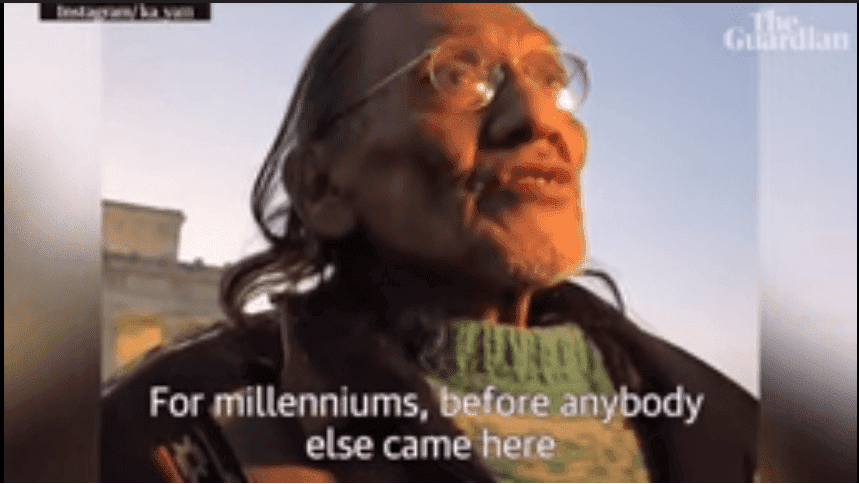 However, an extended version of the video and a statement from one of the teenagers has shed more light on the situation.  They present a different angle to the situation and cause some questions to arise.
The longer video has some people feeling that the "sneer"  from one boy's face might be confusion. Many viewers now think he was simply confused why Phillips was singing to him.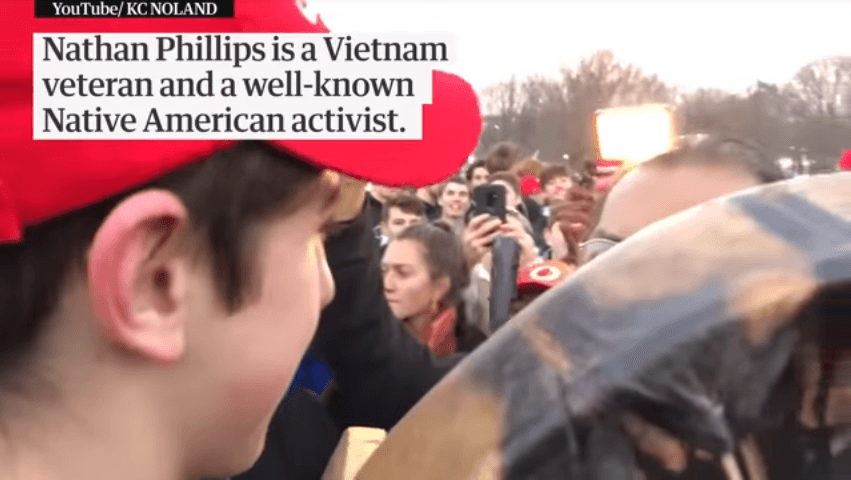 Nick Sandmann, the student filmed standing directly in front of Phillips, said that he heard the Israelites "direct derogatory insults at our school group." He says the school then began singing "school spirit chants to counter the hateful things that were being shouted at our group."
He added that the students had obtained their chaperones' permission before they began singing.  When the native Americans came into the video they were already singing and Sandmann explains that he was "startled and confused as to why he [Phillips] had approached" him and that he was "worried that a situation was getting out of control where adults were attempting to provoke teenagers."
This Veteran put his life on the line for our country. The students' display of blatant hate, disrespect, and intolerance is a signal of how common decency has decayed under this administration. Heartbreaking. https://t.co/NuPnYu9FP4

— Rep. Deb Haaland (@RepDebHaaland) January 19, 2019
It's not the first time a school has faced controversy because of a situation involving Native Americans, staff or students. Last year, McKenzie Johnson, a Native American junior at Cibola High School in Albuquerque reported an incident that occurred in her Advanced Placement English class with her teacher, Mary Eastin.
The teacher apparently singled out Native American students and harassed them before calling them "bloody Indian." After an Investigation, Eastin was fired.