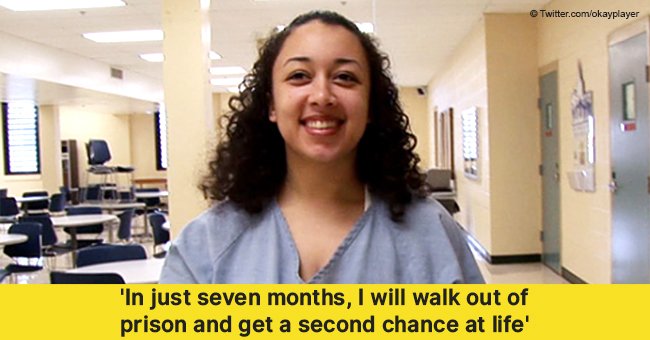 Cyntoia Brown praises the compassion of the US justice system in emotional open letter on MLK day
Cyntoia Brown writes a heartfelt letter in gratitude to the US justice system and celebrating the hope of a better tomorrow on Martin Luther King day.
Cyntoia Brown will be released from prison in less than a year after she was granted clemency by the governor of Tennessee. In her gratitude, she wrote a heartfelt letter on Martin Luther King Day thanking the US justice system for listening and giving her a second chance at life.
"It was only from others listening that my second chance was possible."
Brown praised the country's judicial system for its compassion in the powerful message of gratitude and hope that she wrote as guest columnist of The Tennessean. Among other things, she honored the words of Dr. Martin Luther King Jr.
Brown began her message with a quote from the famous activist.
"Only in the darkness can you see the stars."
She then conveyed her thanks to the governor of Tennessee, Bill Haslam for the "extraordinary act of mercy" he gave her in granting her clemency. She also thanked her legal team and everyone "who listened" and helped tell her story.
"I believe what matters most is when people begin to listen," she wrote. "That's how the tide began to turn in the days of Dr. Martin Luther King Jr., and that is certainly how the tide began to turn for me these past few years."
Brown encouraged others to commit to listening as she has been a testament to its power.
"The biggest change in the trajectory of my life, which had seemed so hopeless at one point, began when someone chose to listen to the experience of a 16-year-old girl. It was only from others listening that my second chance was possible."
She also stressed the importance of listening to the youth.
"There is great power in listening to the insights of young people."
"Let us step fully into our roles as stewards of their future and open our minds to the issues as defined by them. The smaller, quiet voices can speak the loudest if we would only listen."
As Brown paid tribute to King, she also celebrated America and its justice system. She wanted others to see her journey as proof that the nation's justice system "has the power to listen and understand redemption, forgiveness, mercy and compassion."
Before she ended her message, she cited another quote from King.
"Human progress is neither automatic nor inevitable ... every step toward the goal of justice requires sacrifice, suffering, and struggle; the tireless exertions and passionate concern of dedicated individuals."
In closing, Brown hoped her message would inspire others to truly listen.
"If we stop and listen, we might just show the young people of today how to become the leaders of tomorrow."
Brown is scheduled to be released on August 7 after 12 years of imprisonment. She was convicted for killing a man who solicited her for sex when she was only 16. The 30-year-old vowed after the announcement of her clemency to commit her life to helping others especially young people.
Please fill in your e-mail so we can share with you our top stories!