Michael B. Jordan & Laura Harrier reportedly give off romantic vibes while backstage at SAG awards
Laura Harrier played Michael B. Jordan's romantic partner in a film production last year, but sadly, did not make the final cut. Now, however, it appears the stars have no problem giving off romantic vibes as they were spotted hanging out backstage at the SAG Awards.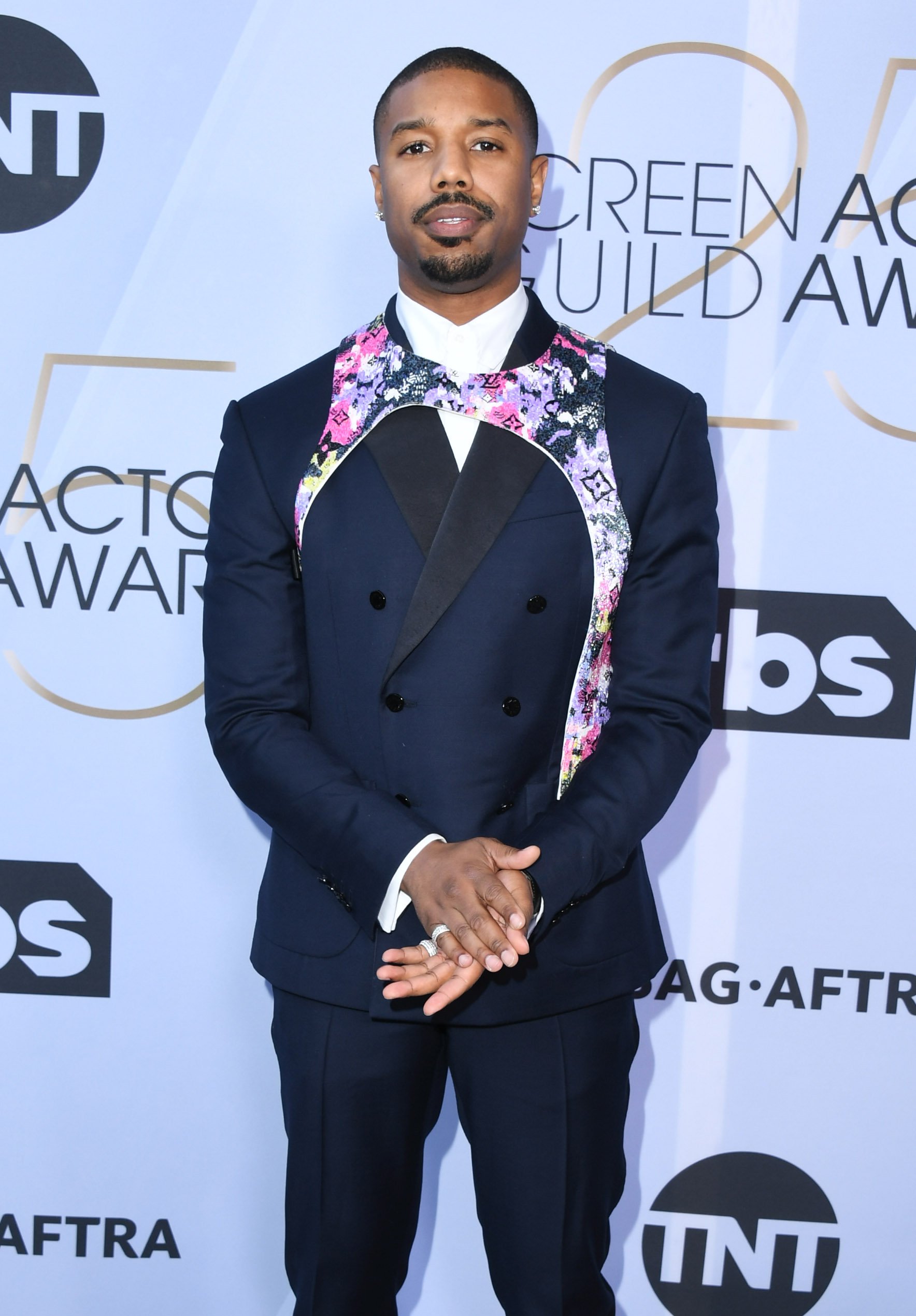 The 25th Screen Actors Guild Awards held on Sunday in LA, and amidst all the fun and glamour, Harrier and Jordan found some time to chit-chat and get hands-on backstage.
According to Dailymail.com, the pair was spotted sharing a private joke, Harrier touching the "Creed" star's face and him holding her by the waist.
"I don't really know what dating is." - Michael B. Jordan
The two looked pretty cozy as they laughed freely with each other, Jordan in a double-breasted navy suit with pink and purple Louis Vuitton harness and Harrier in a strapless floor-length pink gown.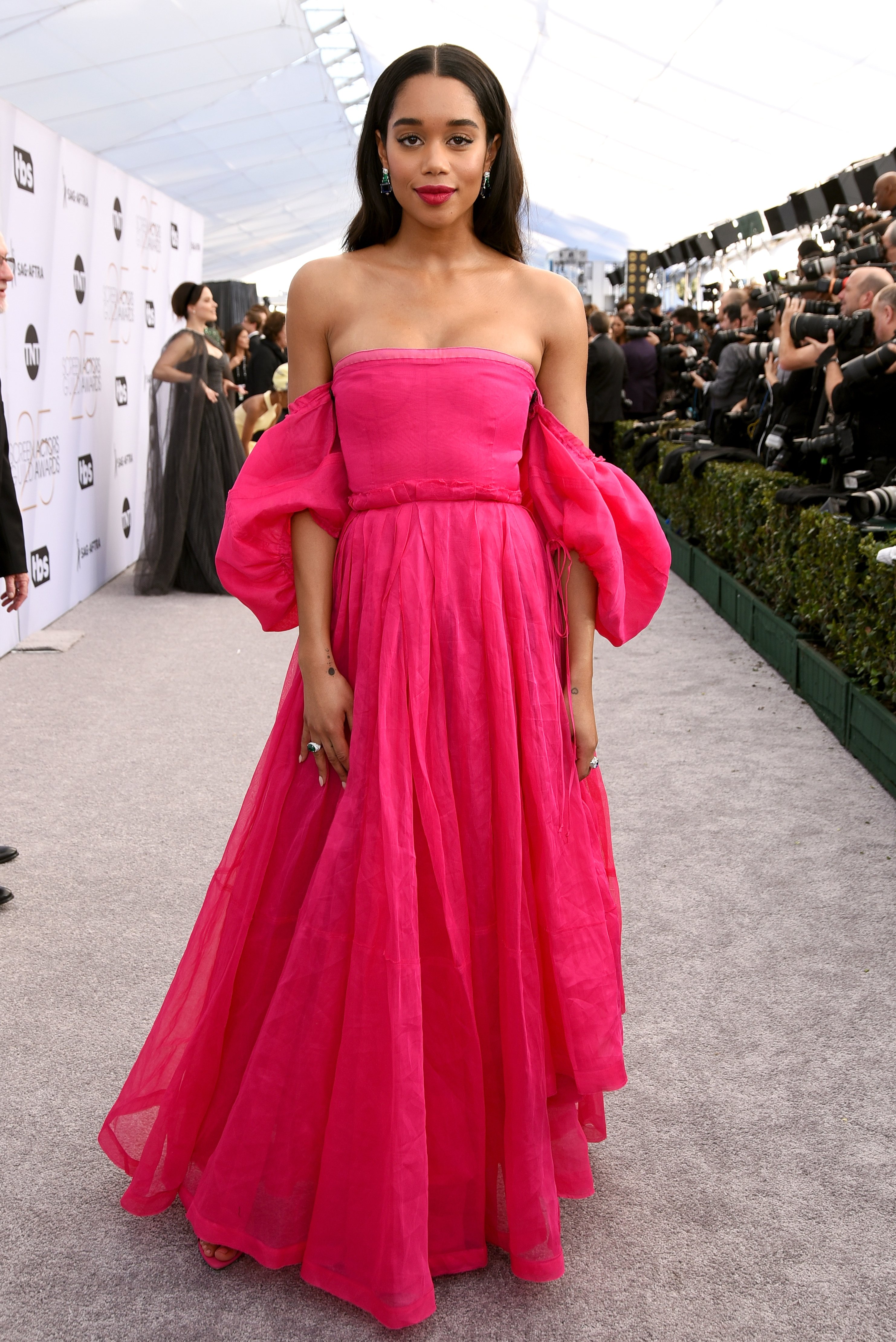 Last year, Harrier was set to play the wife of Jordan's character in the HBO film, "Fahrenheit 451" but unfortunately, the director cut her role from the final version.
Explaining the situation to The Wrap, the "Spider-Man: Homecoming" star said:
"The character definitely has a big part in the book, but because of the length of the film, (director Ramin Bahrani) decided they needed to change the storyline and the structure of the film, and unfortunately my character didn't fit with the storyline. It's something you always hope doesn't happen, but I'm not the first it's happened to, and I definitely won't be the last."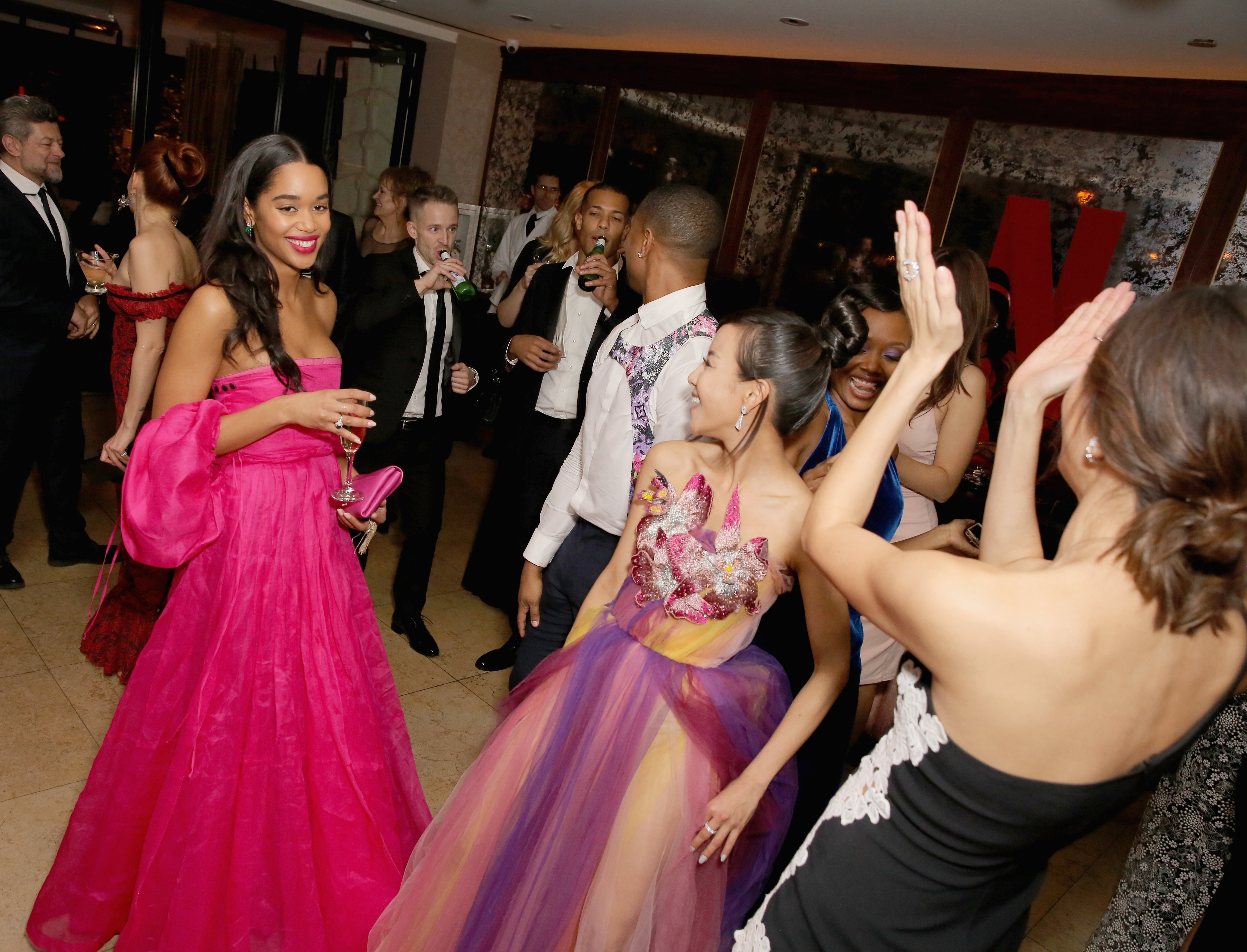 Jordan, 31, and Harrier, 28, have something else in common: their romantic lives have been under intense scrutiny for the longest time.
Harrier was linked to Jennifer Aniston's ex Justin Theroux last year and now, is reportedly dating NBA player, Klay Thompson.
Michael B Jordan and Laura Harrier get flirty backstage at the SAG Awards https://t.co/fXbLoQw2lQ

— Daily Mail Celebrity (@DailyMailCeleb) January 28, 2019
Jordan, also, has been the subject of dating speculations several times. Most recently, he was rumored to be dating his "Black Panther" co-star, Lupita Nyong'o.
The rumors may have also been fueled by a playful video he shot with her earlier this month at the Golden Globes. The video shows Jordan and Nyong'o having an intimate moment in the elevator when a third party catches them in the act. It was all for fun though, and Jordan said as much to ET in a recent interview:
"No, we're good friends, honestly, we've known each other a really long time and respect each other and I love this girl to death."
As for dating, the "Fantastic Four" actor has confessed that it's not one of his strengths. "I'm very mature and advanced in a lot of areas of life. Dating may not be one of 'em," he opened up to GQ last November. "My personal life is not. I don't really know what dating is."