Miley Cyrus almost flashes her breasts on her first outing with husband since their wedding
We haven't heard much from Miley Cyrus and Liam Hemsworth since they secretly wedded about three weeks ago in a private ceremony at their Franklin, TN home. 
They made their first public appearance on Saturday at the 16th Annual G'Day USA Gala in Los Angeles. And, oh, they looked cute together! 
Usually, couples would make a red carpet appearance together, but Miley and Hemsworth didn't. 
The Hunger Games star was honored that night, alongside singer Helen Reddy and Game of Thrones production designer, Deborah Riley, for their achievements in the creative arts. The acclaimed actor walked the red carpet alone while his wife chose to avoid paparazzi by slipping into the event through a much more private door.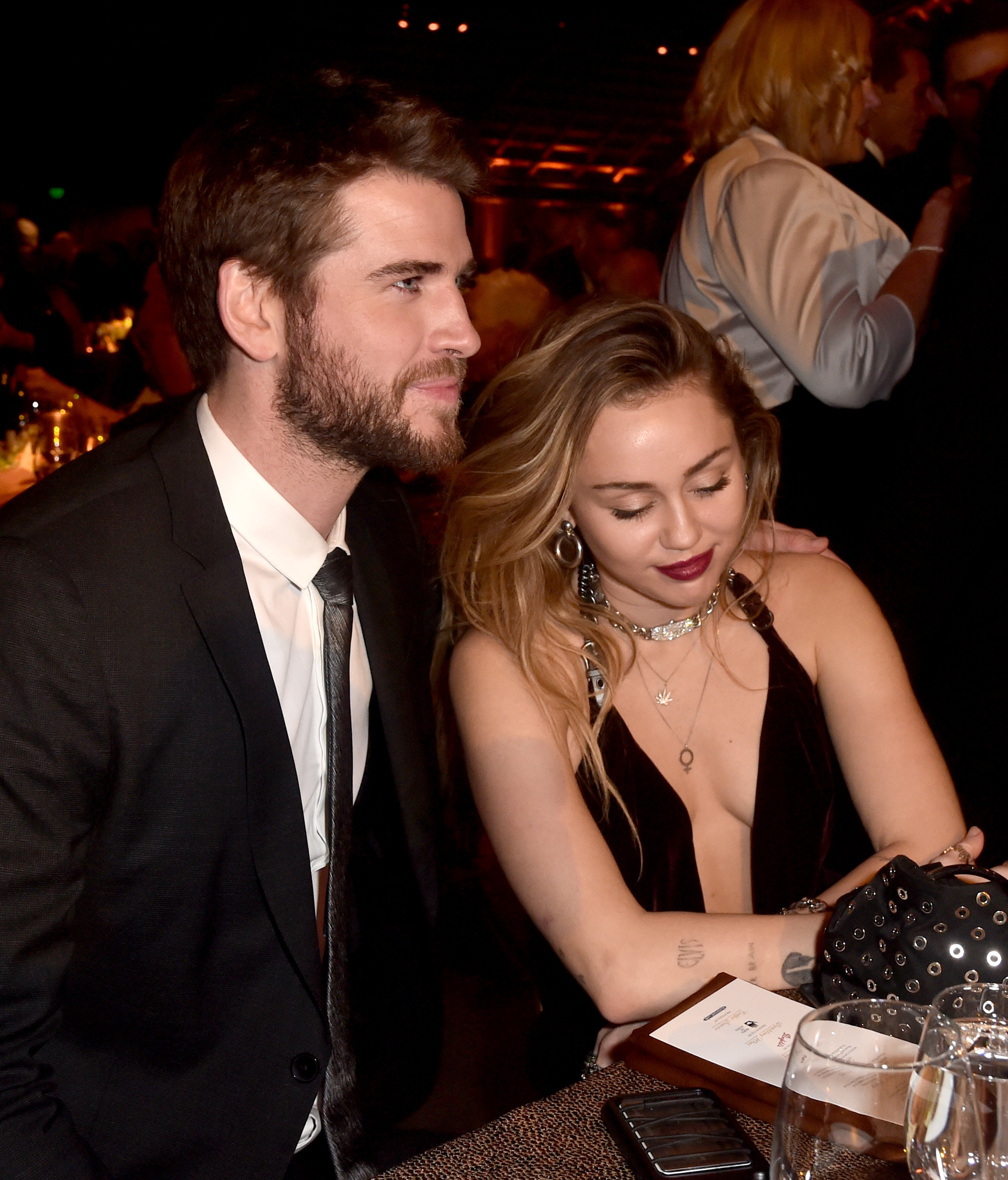 The couple, however, spent the rest of the evening together as they met up on their assigned table. The rest of the evening was all a cute, cuddly affair.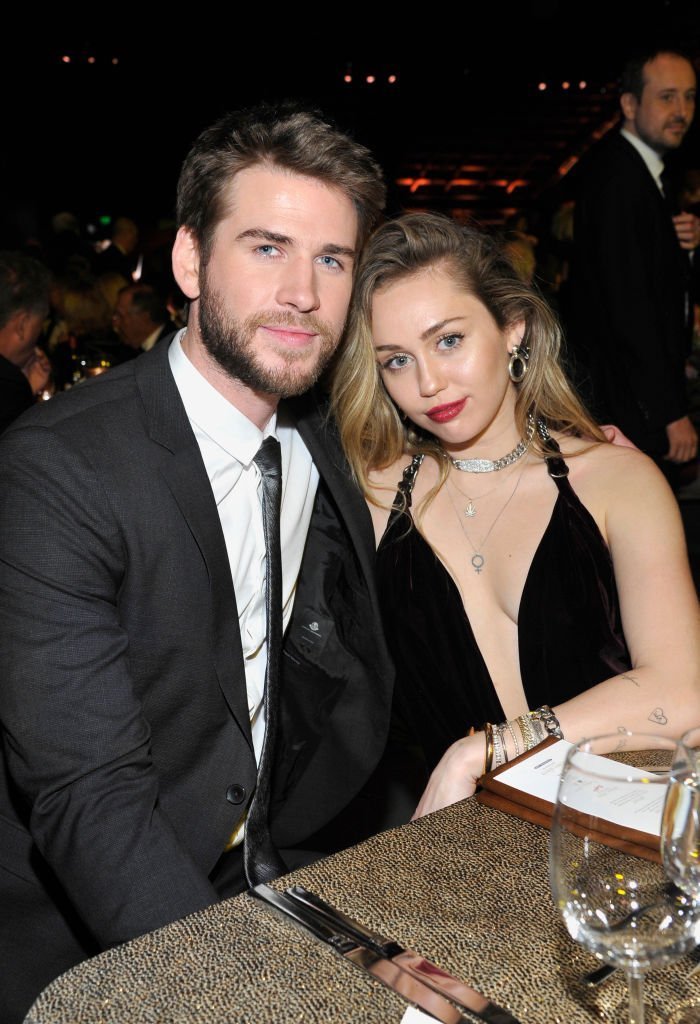 Liam appeared a blend of the late 90s and the present in his very stylish fitted black tuxedo, white dress shirt, and an old skinny black tie. What a gentleman!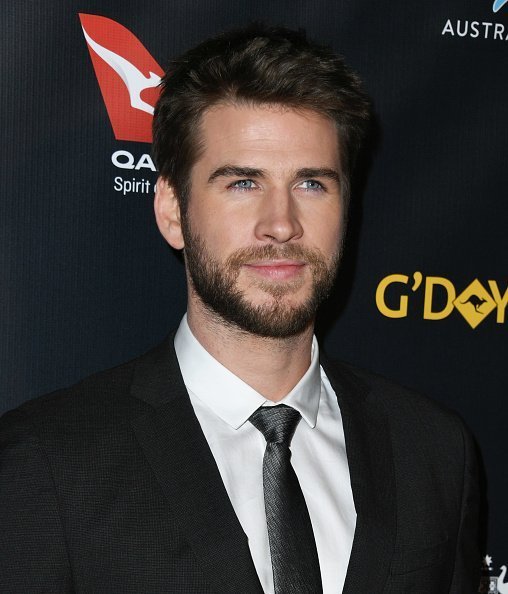 The beautiful pop star looked stunning as always as she chose the daring path showing off her lean curves in a black velvet dress with a plunging neckline. 
She completed the look with a pair of black heels, and her blond hair was pulled back off her face with a part to the slight right.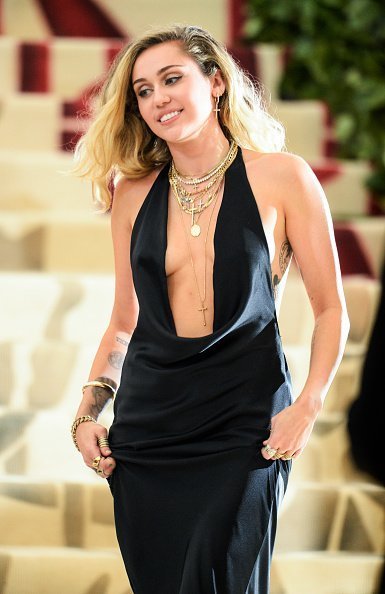 Another highlight of Miley's dress is the show off of her numerous tattoos and of-course her man for the night who looked utterly charming. The married life does seem to be working well for the songstress; she's undoubtedly been nothing short of glowy lately.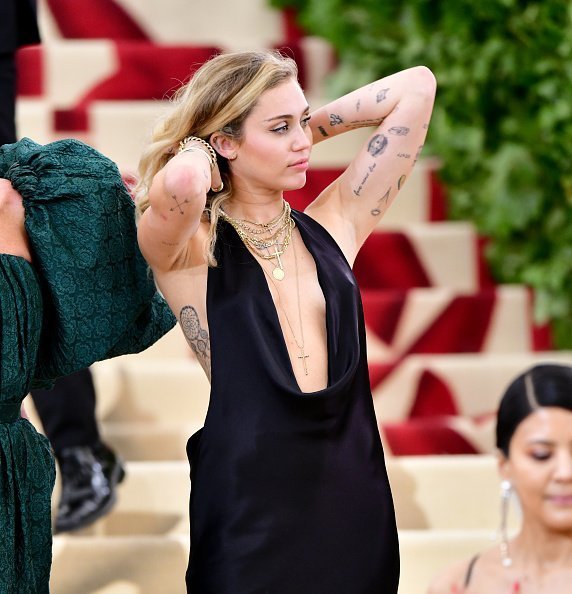 This same month, on the 25th, she was seen at Miu Miu's Shako Mako release party in Los Angeles and oh, she killed the carpet too. The Wrecking Ball crooner was dressed to kill in a cropped white knit shirt with a high neckline.
She paired the top, which revealed a flash of her toned abs, with loose-fitting jeans. Miley is known for her 'standout' fashion items, and this time, it was her footwear.
The Disney former rocked a glittery pair of sneakers from Miu Miu, completing her look with a pearly purse and a massive choice of accessories. Not many stars can rock the red carpet wearing a pair of sneakers and yet, look as charming as the 25-year-old lady!
This glow! We love it, and we really can't wait for more. Good job, Liam.